The Simpsons is the longest running scripted show in US television history. It captures the adventures of Homer, Marge, Maggie, Bart and Lisa who are living in a fictional town called Springfield.
Add to my shows
Next episode
A Made Maggie 33x10
20.12.2021
Fat Tony becomes Godfather to Maggie Simpson.
season 6
Who Shot Mr. Burns? (1) 06x25
22.05.1995
Mr. Burns makes many enemies when he steals the oil discovered beneath Springfield Elementary.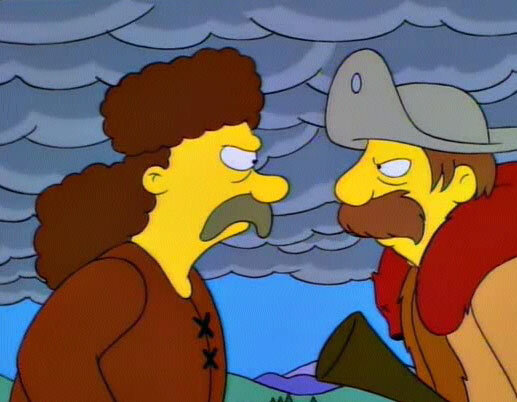 Lemon of Troy 06x24
15.05.1995
Springfield boys try to recapture the town's beloved lemon tree after it's stolen.
The Springfield Connection 06x23
08.05.1995
Marge joins the police force after thwarting a criminal, and Homer thinks he now has a free ride as a cop's spouse.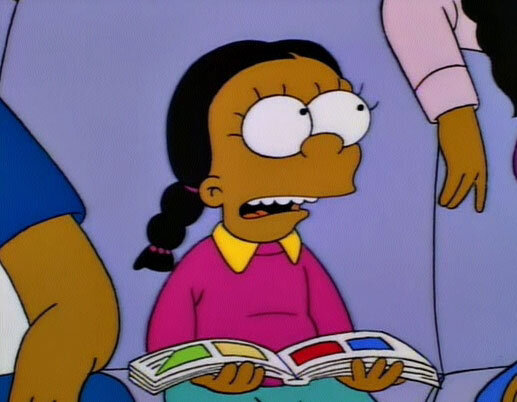 Round Springfield 06x22
01.05.1995
Bart winds up in the hospital as a result of eating Krusty cereal, and when Lisa comes to visit him, she is reunited with her sax idol, who recounts his big break on "The Tonight Show."
The PTA Disbands 06x21
17.04.1995
Bart helps precipitate a teachers strike, but he rues his handiwork when Marge takes over for Mrs. Krabapple.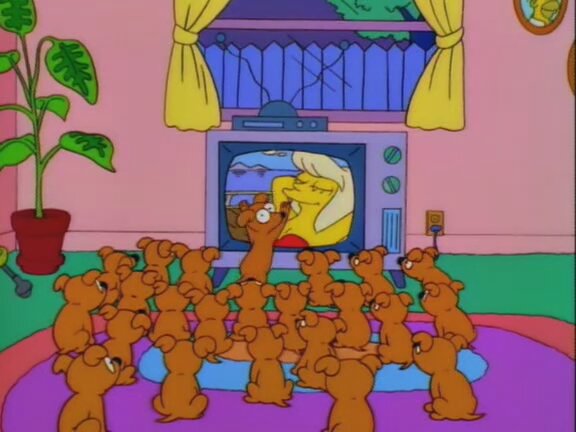 Two Dozen and One Greyhounds 06x20
10.04.1995
The Simpson household's overrun with puppies---the offspring of Santa's Little Helper and his new girlfriend from which Mr. Burns would love to make a greyhound-skin tuxedo.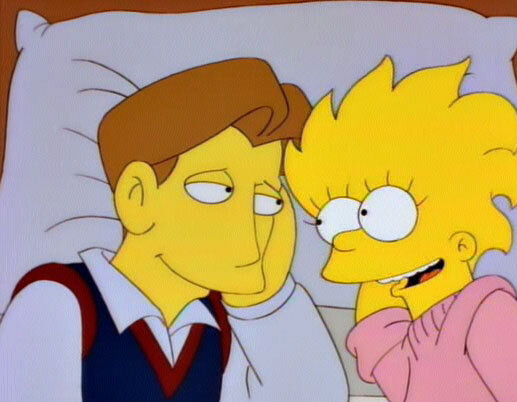 Lisa's Wedding 06x19
20.03.1995
A fortuneteller predicts Lisa's engagement and wedding to a fellow student (Mandy Patinkin) from an upper-crust British family.
A Star is Burns 06x18
06.03.1995
Film critic Jay Sherman (Jon Lovitz) is among the judges at the Springfield Film Festival, which Mr. Burns conspires to win by bribing some judges.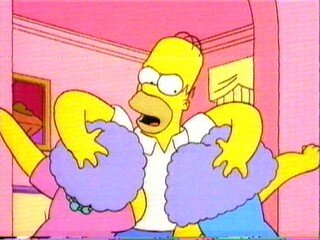 Homer vs. Patty and Selma 06x17
27.02.1995
A loan from Patty and Selma makes Homer their slave; Bart is forced to take ballet.
Bart vs. Australia 06x16
20.02.1995
After tricking an Australian boy into accepting a collect call, Bart flies Down Under to apologize.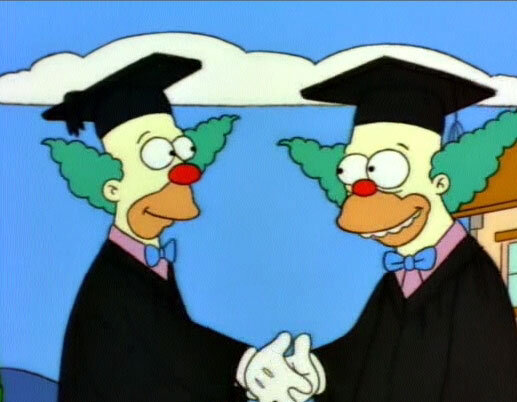 Homie the Clown 06x15
13.02.1995
Homer graduates from Krusty's Clown College and becomes a target for the clown's bookie.
Bart's Comet 06x14
06.02.1995
A comet is hurtling toward Springfield, so the Simpsons take refuge in a bomb shelter---Flanders'.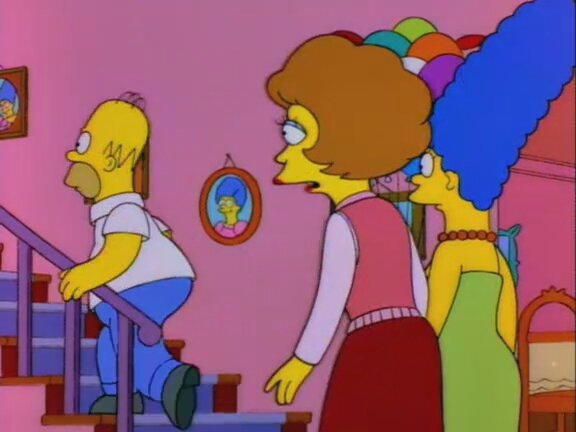 And Maggie Makes Three 06x13
23.01.1995
Homer recalls his days as a debt-free dad of two---until Marge got pregnant with Maggie.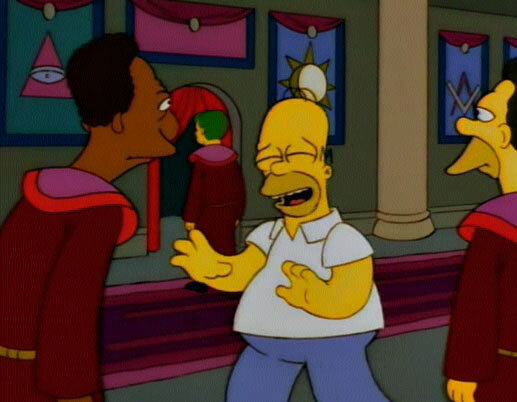 Homer the Great 06x12
09.01.1995
Homer becomes the leader of a secret club, but his power is undermined by a "spiritual emptiness."
Fear of Flying 06x11
19.12.1994
Marge sees a psychiatrist (Anne Bancroft) to explore her fear of flying and learns that her father may be the key.
Grandpa vs. Sexual Inadequacy 06x10
05.12.1994
Grandpa's homemade tonic puts life back in the Simpson bedroom, so he and Homer hit the road to sell the stuff.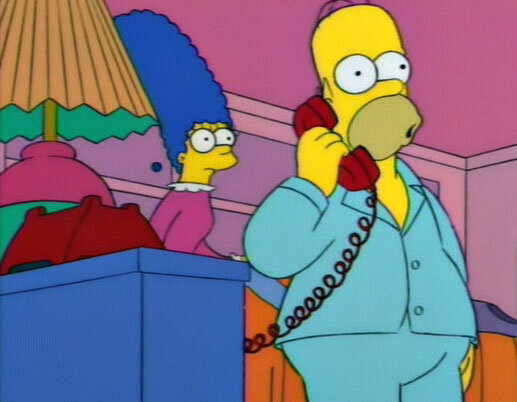 Homer Badman 06x09
28.11.1994
A baby sitter accuses Homer of sexual harassment. Dennis Franz has a voice cameo.
Lisa on Ice 06x08
14.11.1994
Lisa's surprising ability at hockey spawns jealousy in Bart and a showdown when their teams meet.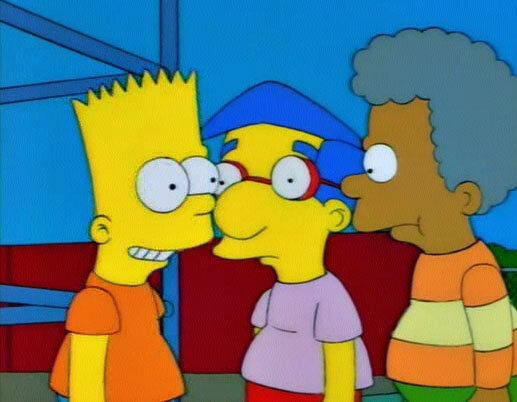 Bart's Girlfriend 06x07
07.11.1994
Bart learns that the good Rev. Lovejoy's daughter (voice of Meryl Streep) is really bad.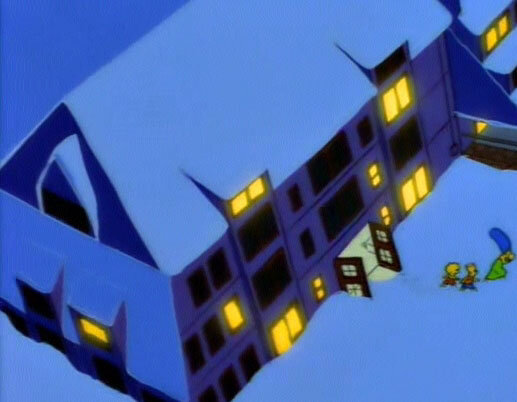 Treehouse of Horror V 06x06
31.10.1994
Frightfest '94: Lack of beer and cable TV make Homer a crazed killer; the present is altered by a time-traveling Homer; and Principal Skinner turns detention students into food.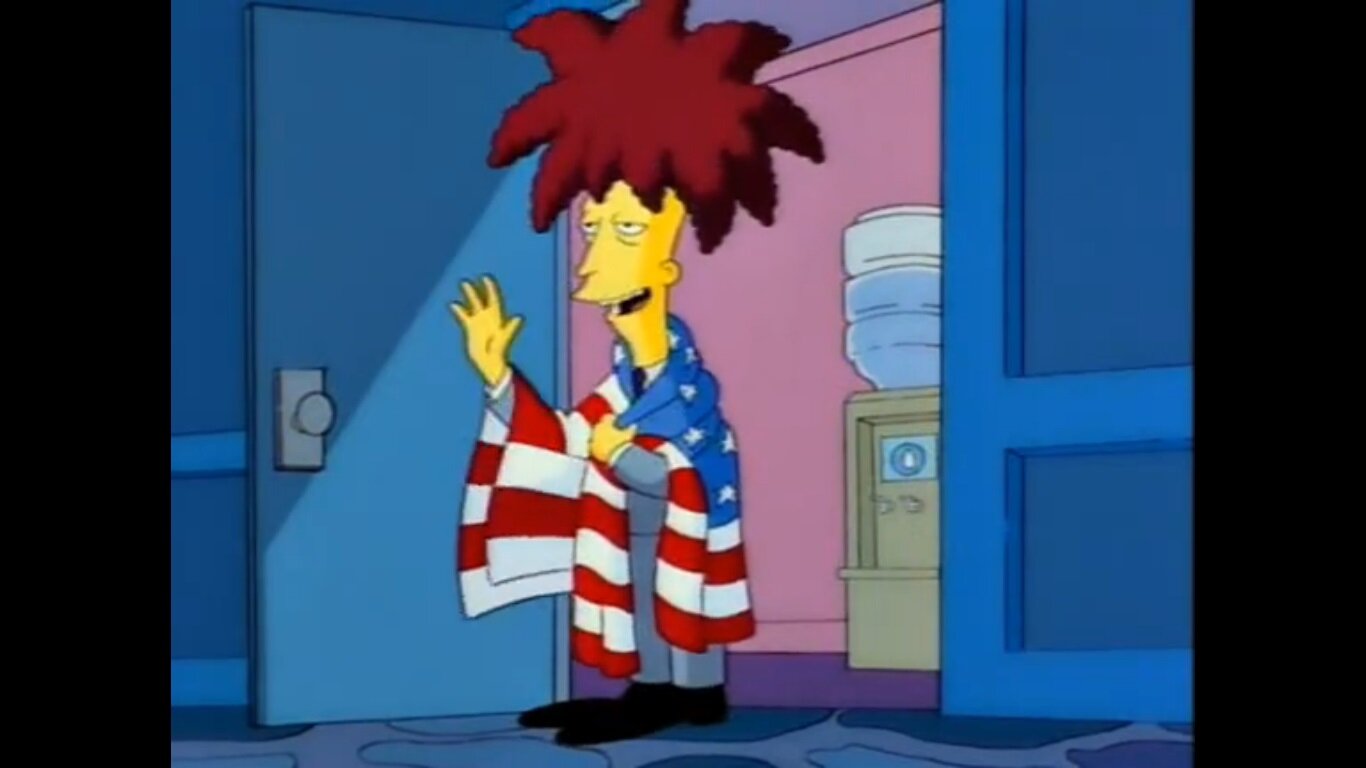 Sideshow Bob Roberts 06x05
10.10.1994
Mayor Quimby pardons attempted murderer Sideshow Bob (Kelsey Grammer), who then runs against Quimby for mayor.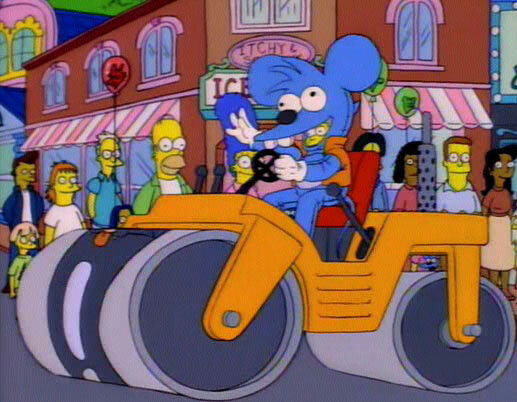 Itchy & Scratchy Land 06x04
03.10.1994
Marge makes Homer promise not to embarrass her when they visit Itchy & Scratchy Land, "the violentest place on earth." Blackboard 'I am not the reincarnation of Sammy Davis Jr.'.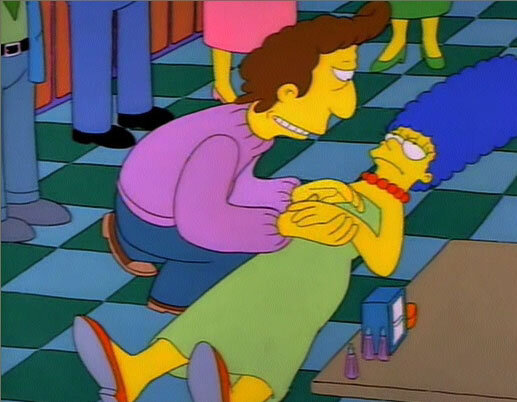 Another Simpsons Clip Show 06x03
26.09.1994
A family discussion of love yields stories (seen in flashbacks) that all end in heartbreak.
Lisa's Rival 06x02
12.09.1994
Lisa is dumbfounded by a new classmate who's younger, smarter and her competitor for first-chair sax. Meanwhile, Homer tries to profit after a truck spills its load of sugar.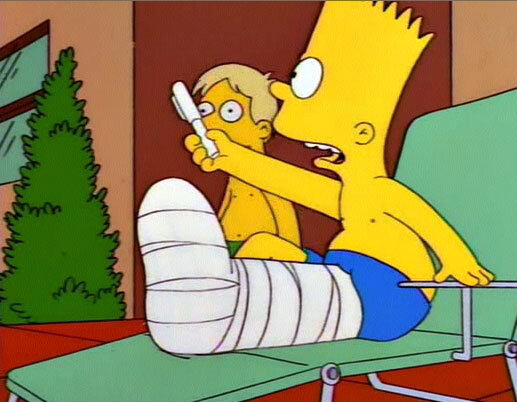 Bart of Darkness 06x01
05.09.1994
The Simpsons get a pool, but a broken leg sinks the summer for Bart.