The Simpsons is the longest running scripted show in US television history. It captures the adventures of Homer, Marge, Maggie, Bart and Lisa who are living in a fictional town called Springfield.
Add to my shows
Next episode
A Made Maggie 33x10
20.12.2021
Fat Tony becomes Godfather to Maggie Simpson.
season 5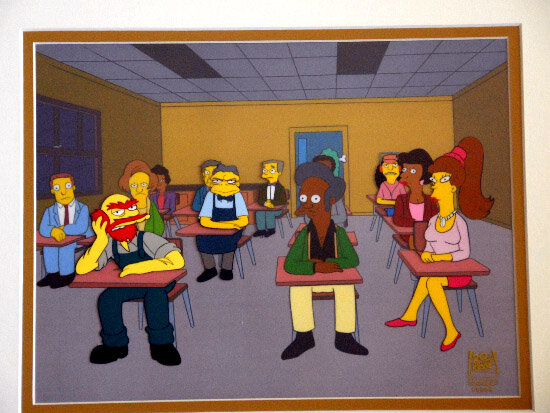 Secrets of a Successful Marriage 05x22
20.05.1994
Homer teaches a class on "Secrets of a Successful Marriage," but sharing secrets about his own union gets him kicked out of the house.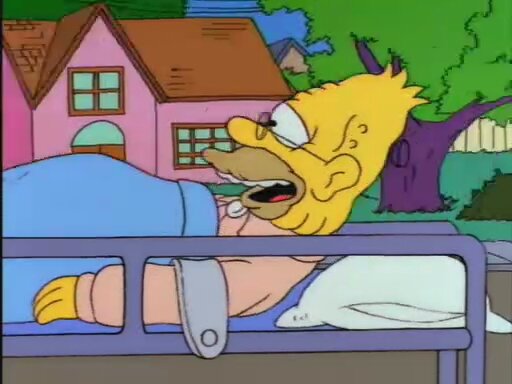 Lady Bouvier's Lover 05x21
13.05.1994
Grandpa Simpson falls for Marge's mother, but loses out to a competitor; Bart gets ripped off shopping at home with Homer's credit card.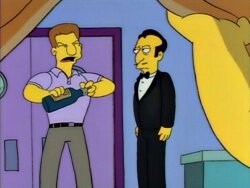 The Boy Who Knew Too Much 05x20
06.05.1994
Bart can clear Mayor Quimby's nephew of a charge of battery, but only by implicating himself as a hooky player.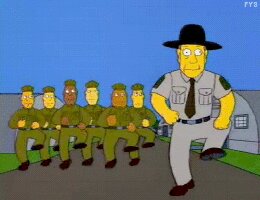 Sweet Seymour Skinner's Baadasssss Song 05x19
29.04.1994
Bart takes his dog to school, which gets Skinner fired, which in turn leaves Bart missing his archnemesis.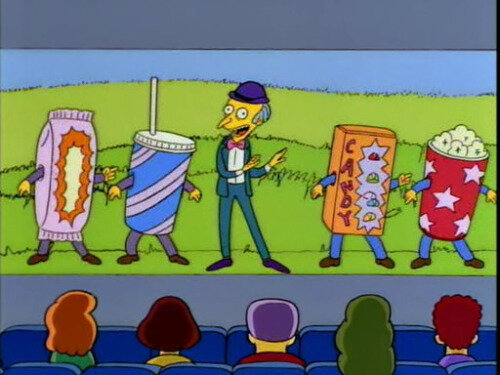 Burns' Heir 05x18
15.04.1994
Bart is picked to be Burns' heir and moves into the Burns mansion, prompting Homer and Marge to hire a deprogrammer to get him back.
Bart Gets an Elephant 05x17
01.04.1994
Bart wins an elephant, but Homer won't let him keep it.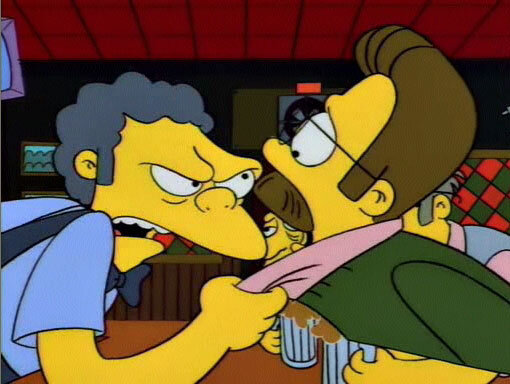 Homer Loves Flanders 05x16
18.03.1994
Flanders' extra ticket to the big game makes him Homer's new best friend, a role that sorely tests Flanders' patience.
Deep Space Homer 05x15
25.02.1994
Homer and Barney compete to be the first "average" American in space.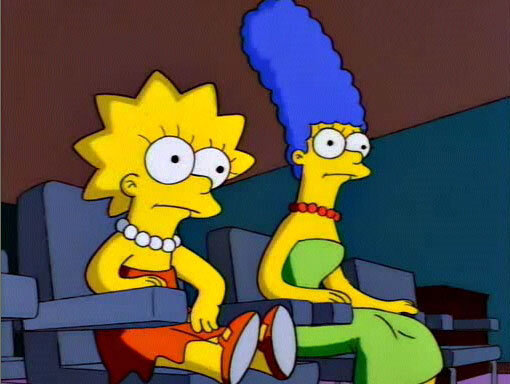 Lisa vs. Malibu Stacy 05x14
18.02.1994
Lisa's outrage over the gender stereotypes reinforced by a new talking doll prompts her to confront the dollmaker (Kathleen Turner).
Homer and Apu 05x13
11.02.1994
Homer accompanies Apu to the Kwik-E-Mart home office---in India---after Apu is fired.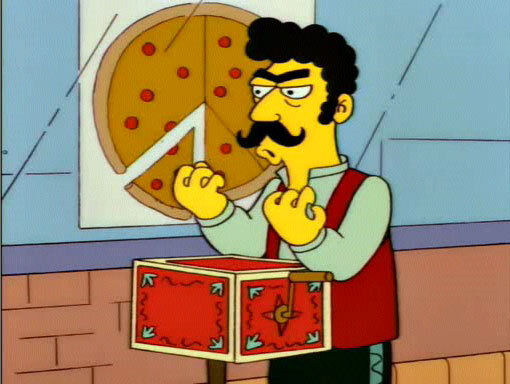 Bart Gets Famous 05x12
04.02.1994
When an on-air remark catapults Bart to instant stardom, he finds that fame isn't all it's cracked up to be.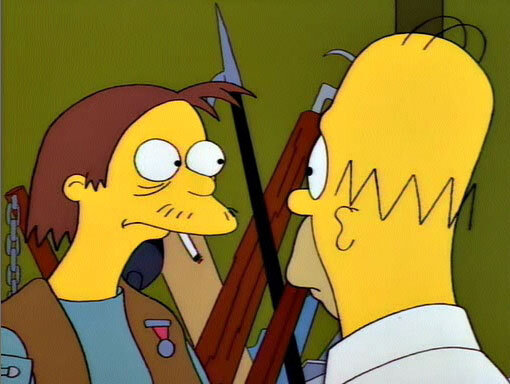 Homer the Vigilante 05x11
07.01.1994
Homer leads a vigilante group to catch the Springfield Cat Burglar (voice of Sam Neill), who then robs the museum.
$pringfield (or, How I Learned to Stop Worrying and Love Legalized Gambling) 05x10
17.12.1993
Legalized gambling comes to Springfield, and Marge becomes addicted; Robert Goulet entertains at Bart's casino for kids.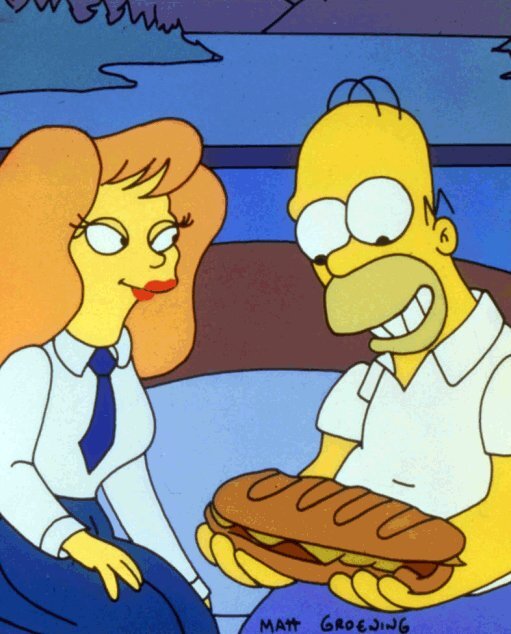 The Last Temptation of Homer 05x09
10.12.1993
Homer is attracted to a pretty power-plant worker (voice of Michelle Pfeiffer), and Werner Klemperer speaks for the guardian angel who helps Homer fight temptation.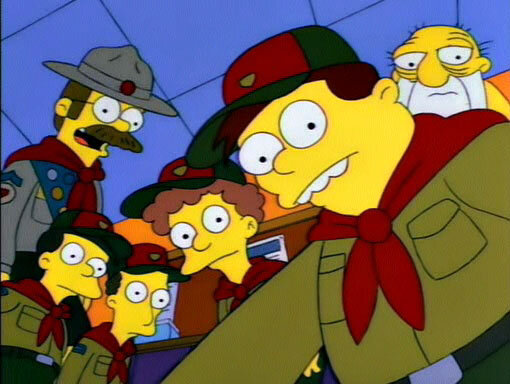 Boy-Scoutz 'n the Hood 05x08
19.11.1993
Bart joins the Junior Campers, which isn't all bad until he goes on a rafting trip that includes Flanders and "celebrity dad" Ernest Borgnine.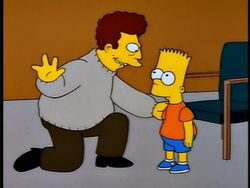 Bart's Inner Child 05x07
12.11.1993
Springfield emulates Bart after he's praised by a self-help guru. James Brown has a cameo at Springfield's Do What You Want festival.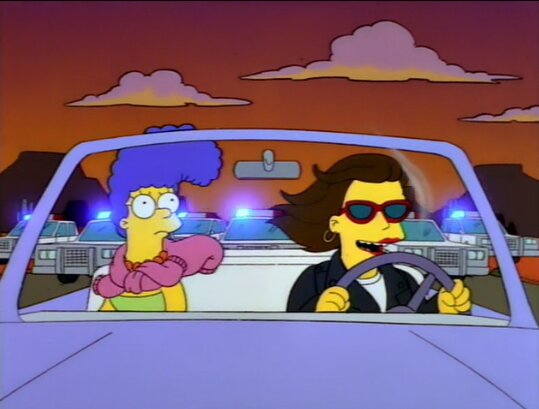 Marge on the Lam 05x06
05.11.1993
Marge's wild night out with neighbor Ruth (Pamela Reed) includes running from the police in Ruth's car, stolen from her ex.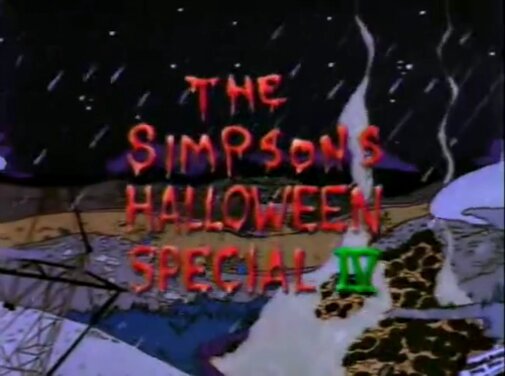 Treehouse of Horror IV 05x05
29.10.1993
Homer sells his soul; Vampire Burns invites the Simpsons for dinner; Bart sees a gremlin damaging his school bus.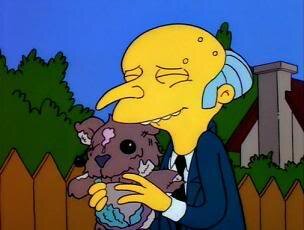 Rosebud 05x04
22.10.1993
Burns longs for a childhood toy that winds up in the grip of Maggie.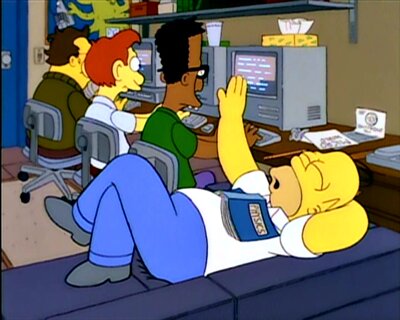 Homer Goes to College 05x03
15.10.1993
Homer takes Nuclear Physics 101 at the local college, where he gets a trio of nerdy tutors expelled for extracurricular activities.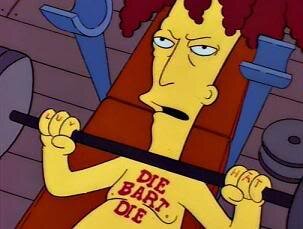 Cape Feare 05x02
08.10.1993
The Simpsons go incognito to avoid the newly paroled Sideshow Bob, who's out to get Bart.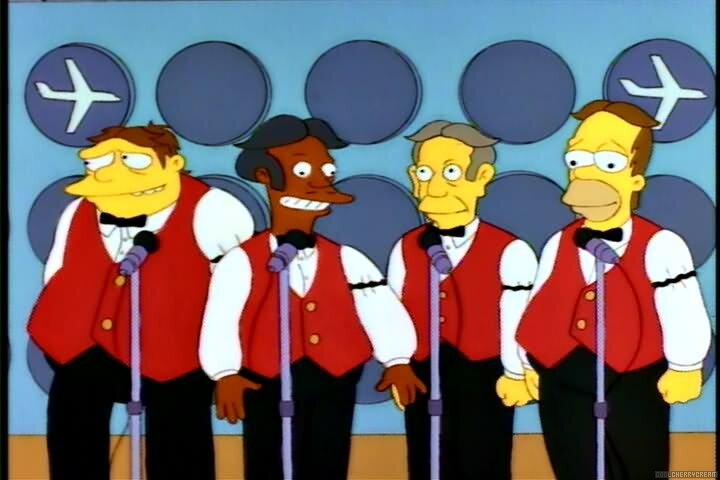 Homer's Barbershop Quartet 05x01
01.10.1993
Homer recalls when he, Apu, Barney and Principal Skinner became recording icons---after Barney replaced Chief Wiggum, on the advice of their manager.