The Simpsons is the longest running scripted show in US television history. It captures the adventures of Homer, Marge, Maggie, Bart and Lisa who are living in a fictional town called Springfield.
Add to my shows
Next episode
A Made Maggie 33x10
20.12.2021
Fat Tony becomes Godfather to Maggie Simpson.
season 29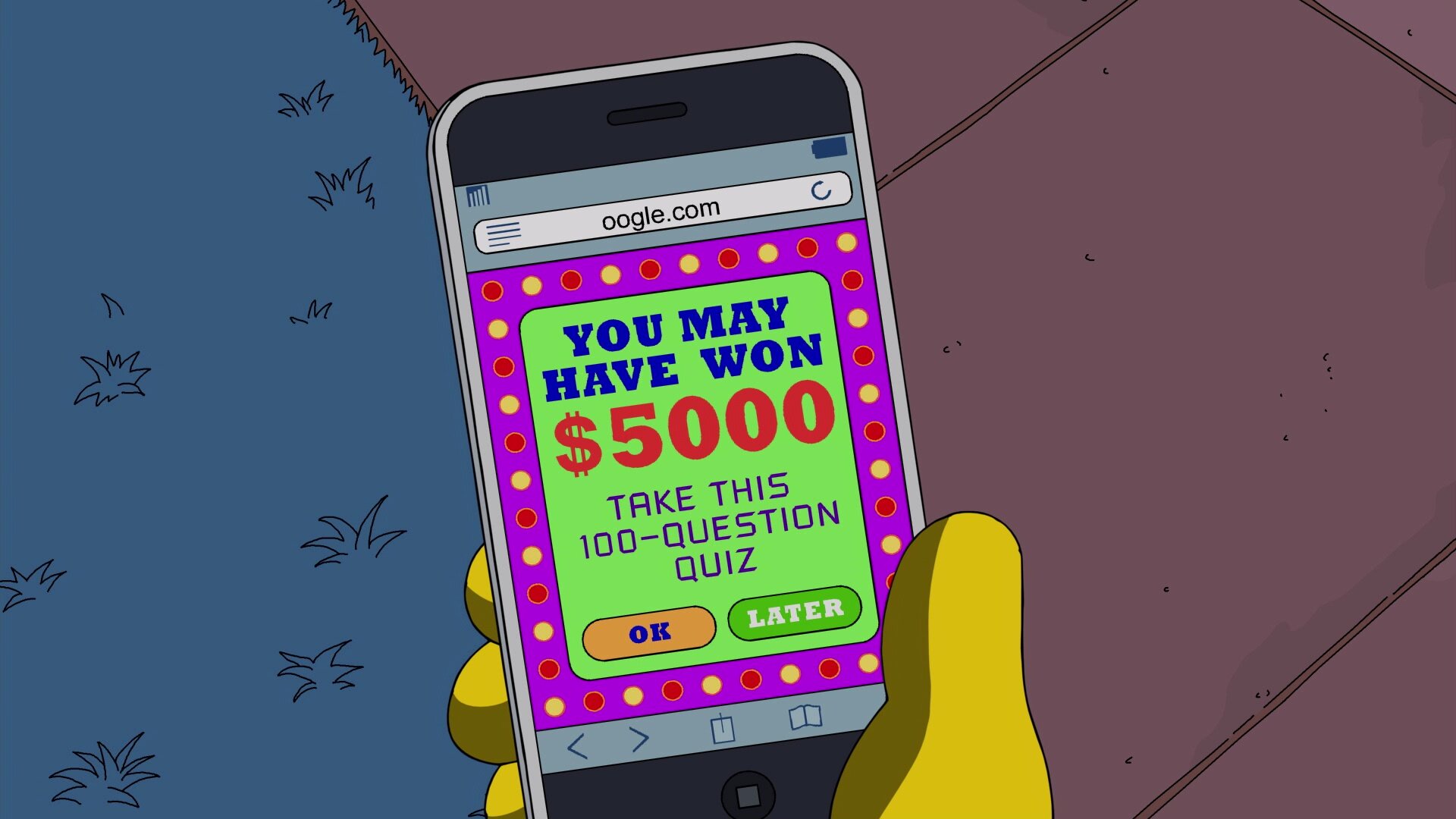 Flanders' Ladder 29x21
21.05.2018
After getting struck by lightning, Bart receives visits from ghosts, who want closure only he can provide.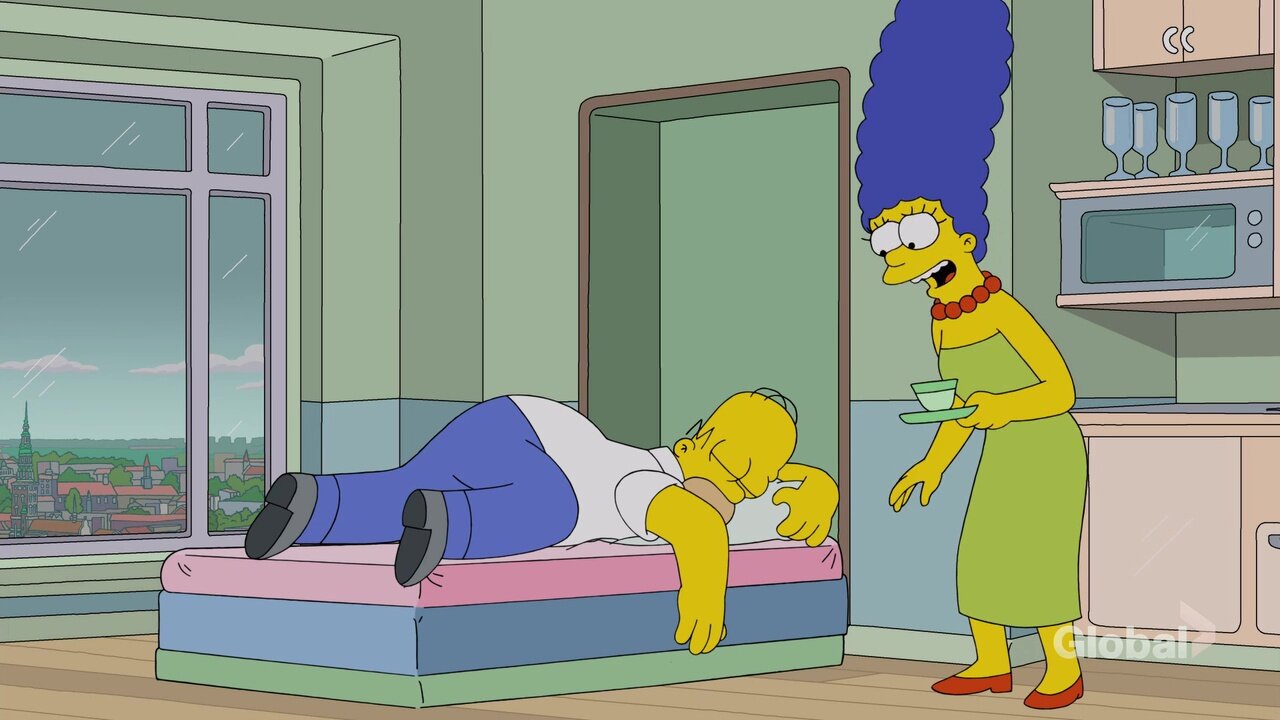 Throw Grampa from the Dane 29x20
14.05.2018
After receiving an insurance payout, the Simpsons go to Denmark, so Grampa can benefit from the country's free healthcare.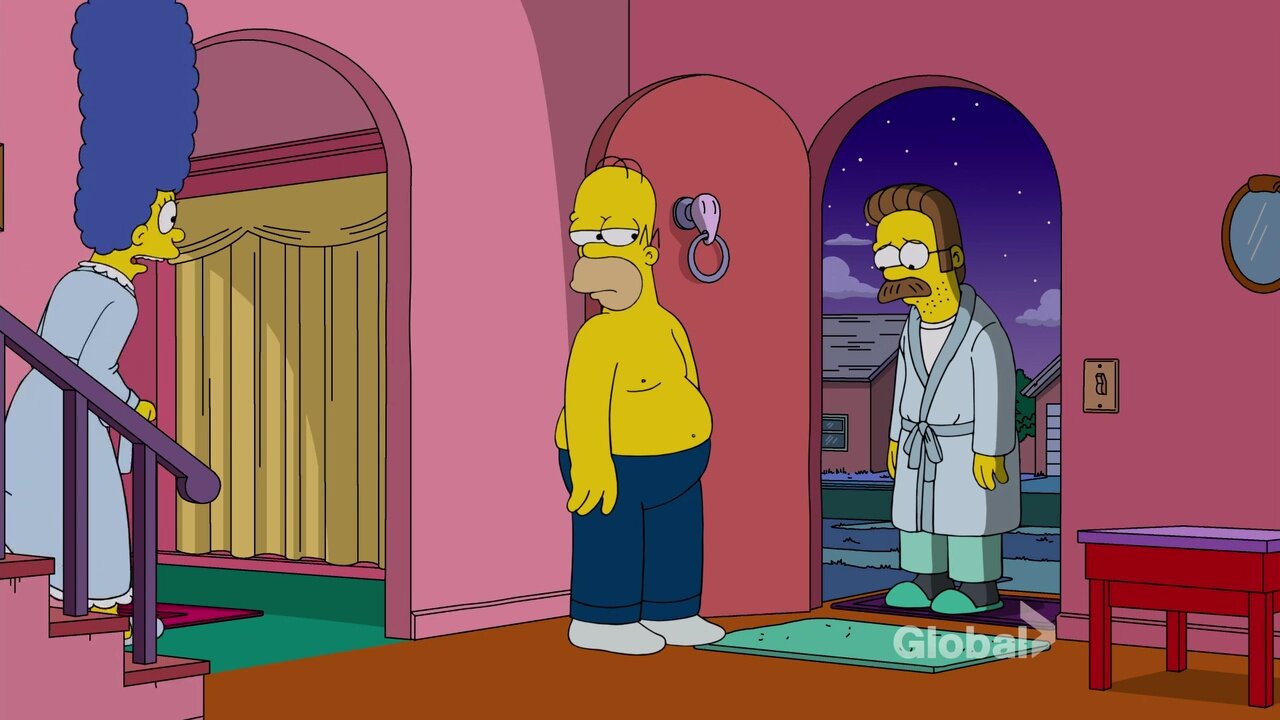 Left Behind 29x19
07.05.2018
Homer gets Flanders a job at the plant, and he soon learns that no good deed goes unpunished when Flanders starts to insist on carpools and demands more from Homer's work performance. Meanwhile, Marge feels as though their marriage has lost its spark.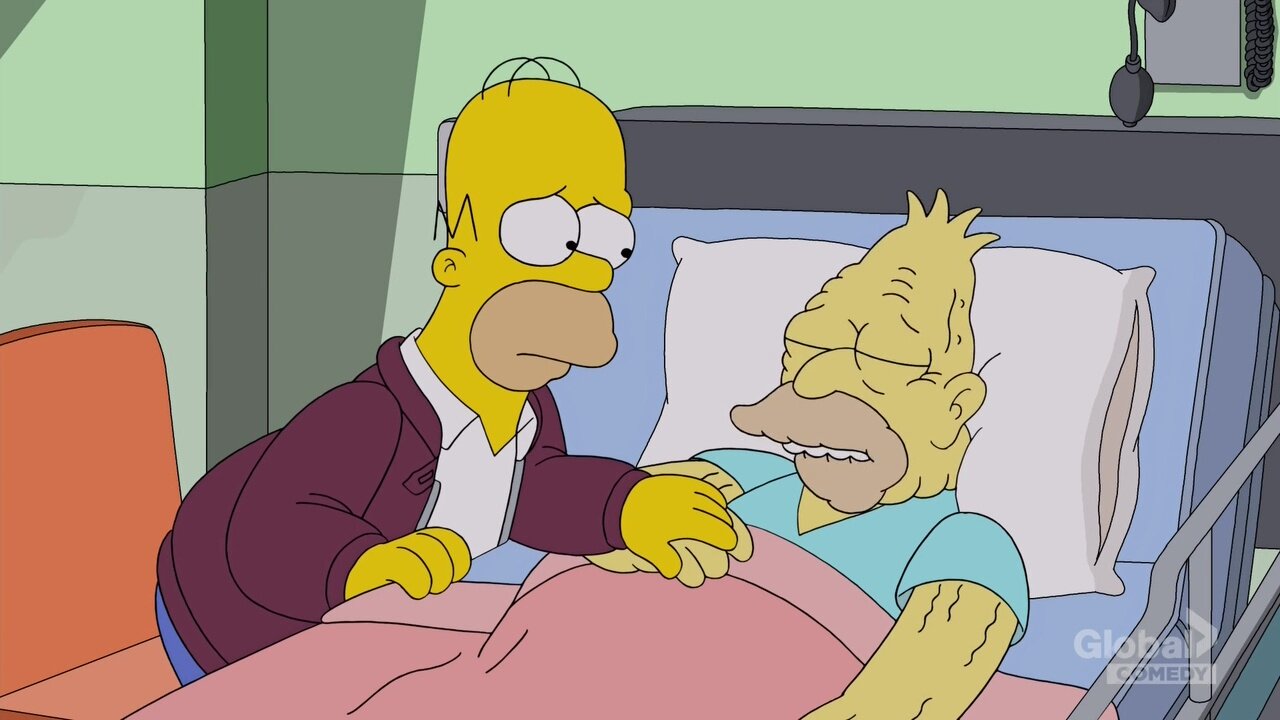 Forgive and Regret 29x18
30.04.2018
Grampa makes a confession to Homer while on his deathbed. After his recovery, he comes to realize that this issue will not be easy to reconcile.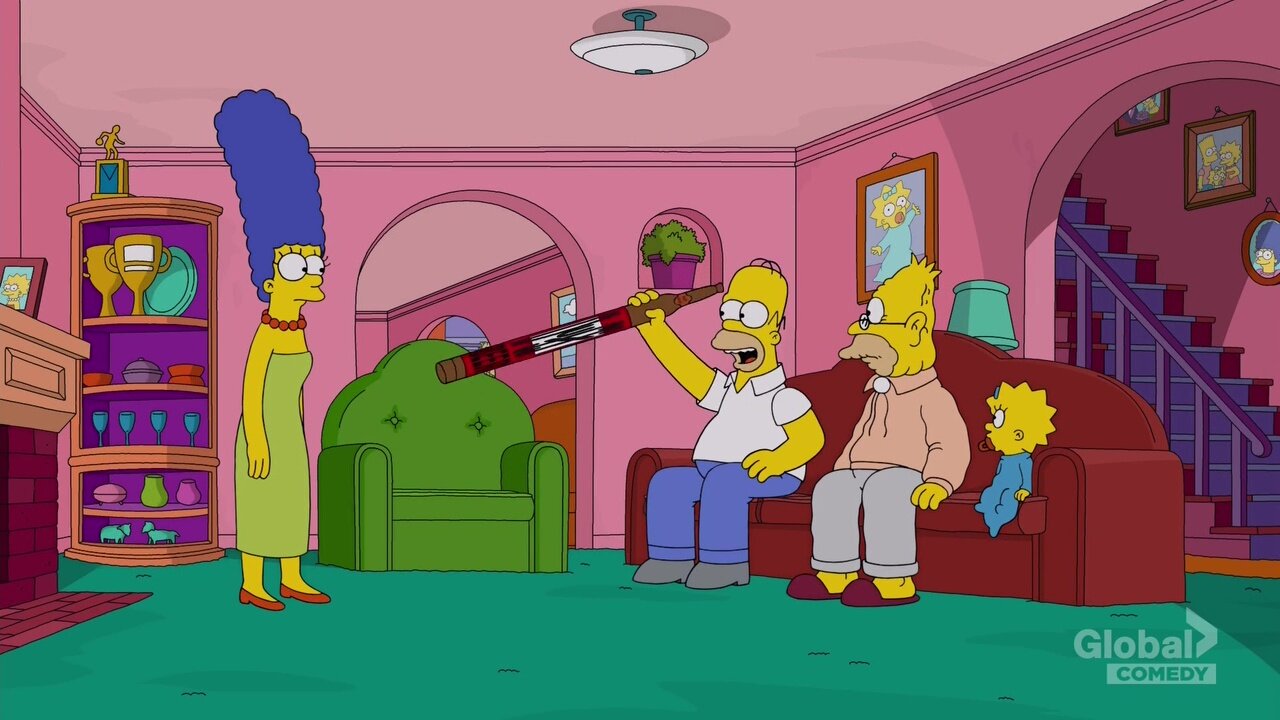 Lisa Gets the Blues 29x17
23.04.2018
When the Simpsons' flight to Gainesville gets re-routed to New Orleans, Lisa is forced to face her failures, and regain her confidence as a jazz musician. Meanwhile, Bart is intrigued by the voodoo in Louisiana, and Homer is intrigued by the drinking.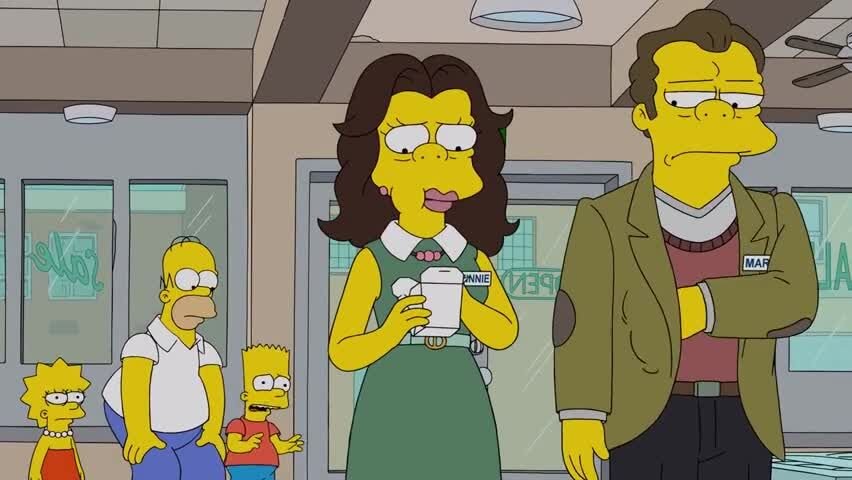 King Leer 29x16
16.04.2018
Homer and Marge follow Moe after the bar closes early and discover him and his father fighting. The Simpsons, after finding out that Moe has been excommunicated from his family for years, attempt to bring them back together.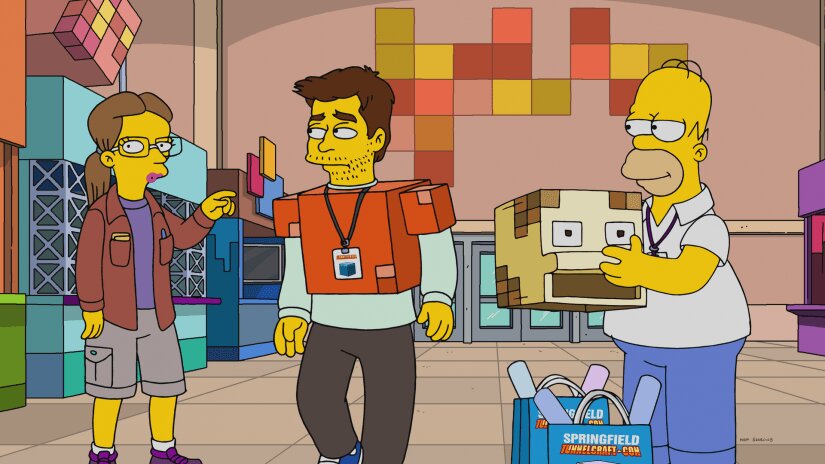 No Good Read Goes Unpunished 29x15
09.04.2018
In an attempt to bring the family together, Marge forces everyone to hand in their electronics and take a trip to a book store.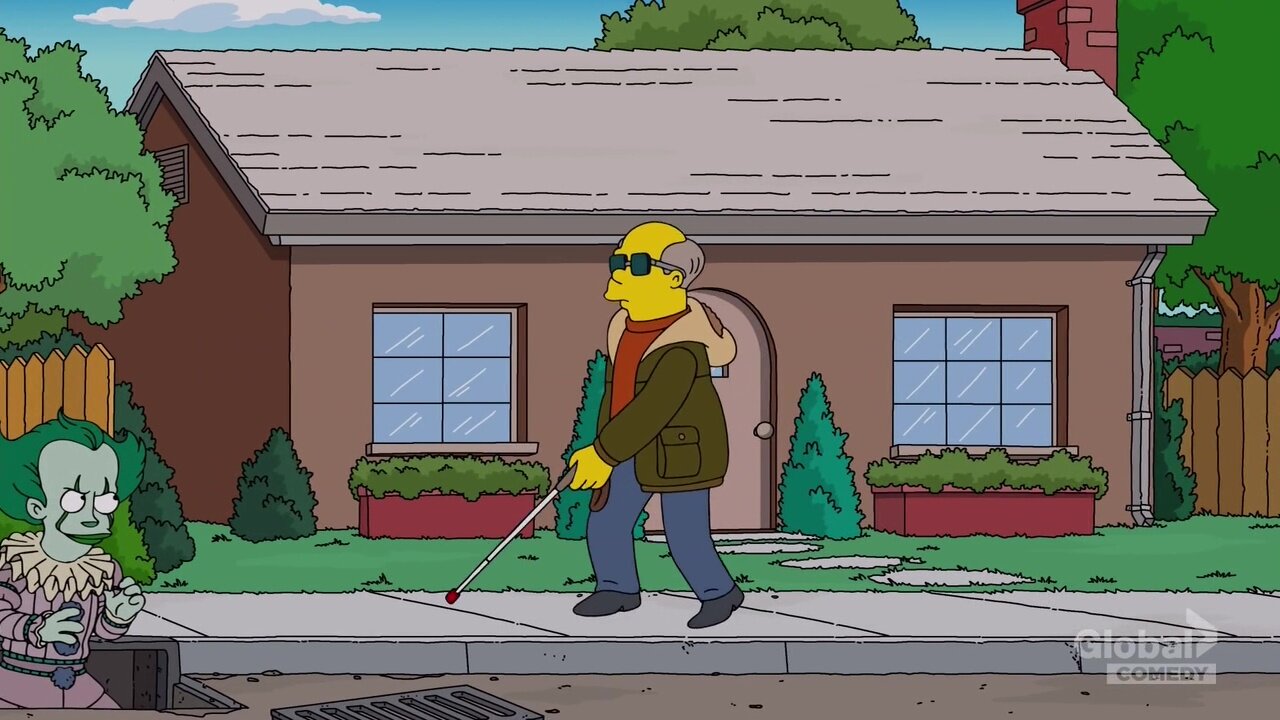 Fears of a Clown 29x14
02.04.2018
Bart goes to prankster rehab after a clown-mask prank terrifies the town and destroys Krusty's career. A tortured Krusty then tries his hand at serious drama with a regional theater company.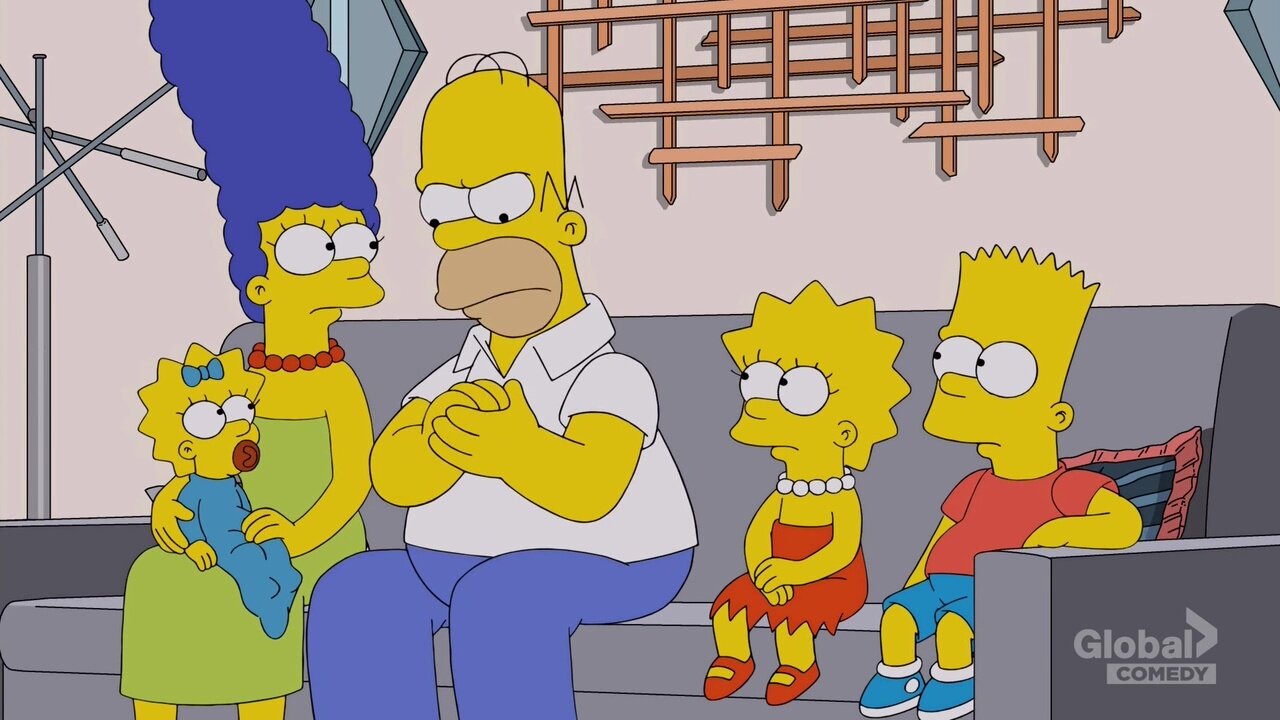 3 Scenes Plus a Tag from a Marriage 29x13
26.03.2018
Homer and Marge recount the story of their transition from loving their life without kids to being miserable parents.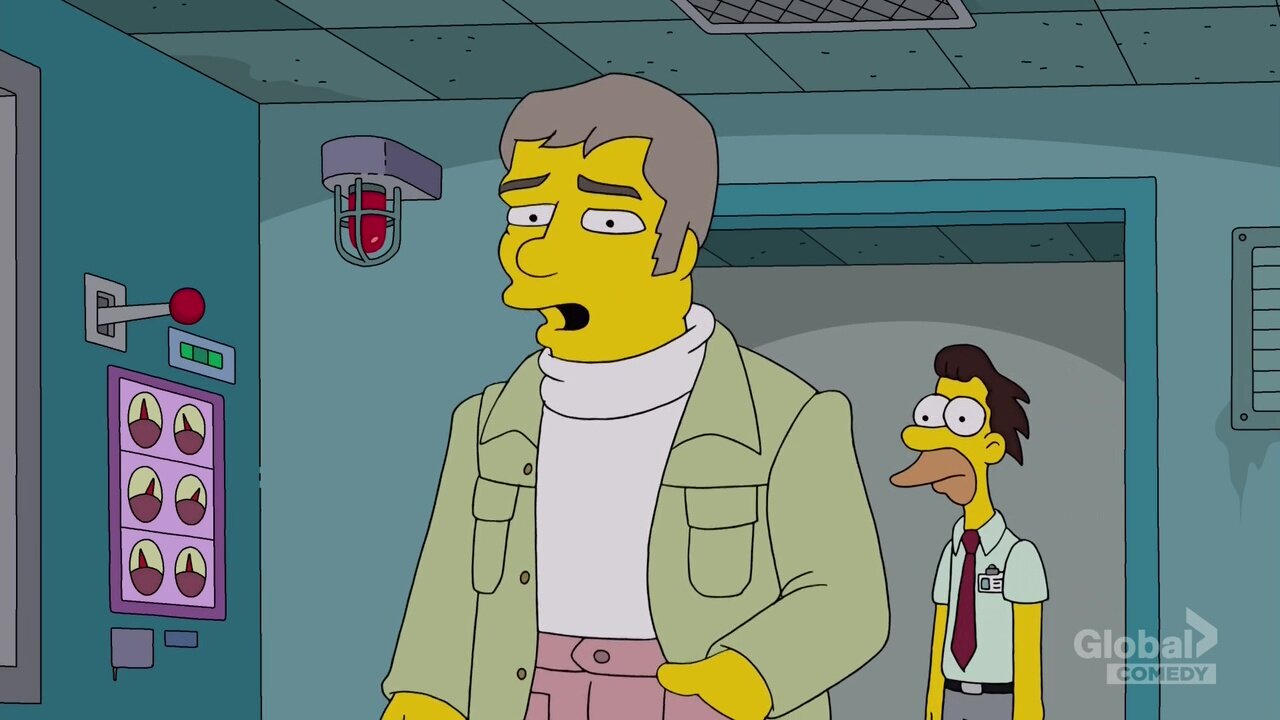 Homer is Where the Art Isn't 29x12
19.03.2018
When Homer is accused of stealing a million-dollar painting, only a detective from the 1970s can clear his name, or send him to jail. It's a classic impossible mystery.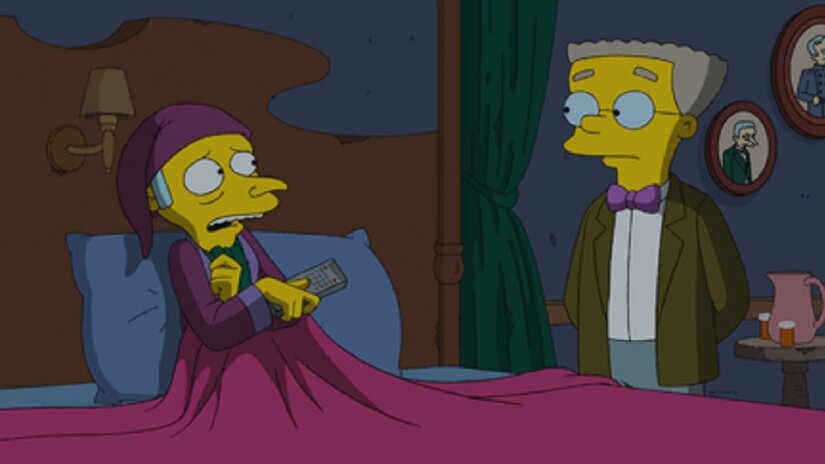 Frink Gets Testy 29x11
15.01.2018
Fearing that the end of the world is near, Mr. Burns tasks Dr. Frink with testing all of Springfield to determine who is worth saving. The results shake the Simpson family to their core.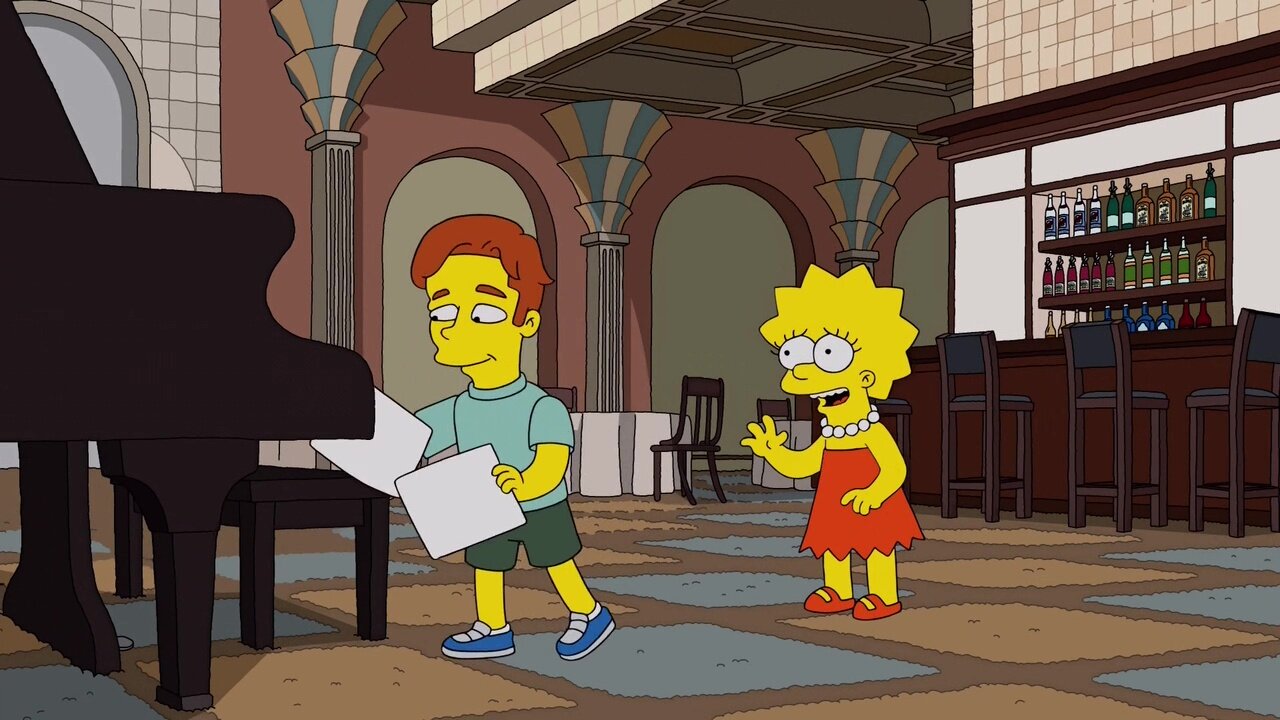 Haw-Haw Land 29x10
08.01.2018
When the Simpsons go to a STEM conference, Lisa falls for a crooning jazz pianist named Brendan. Meanwhile, Bart discovers that he has an affinity for chemistry.
Gone Boy 29x09
11.12.2017
When Bart goes missing, the town puts together a search party to find him. After most give up hope, Sideshow Bob manipulates Millhouse into revealing where Bart is hiding. Blackboard 'Snow Angels are not frozen Hobos'.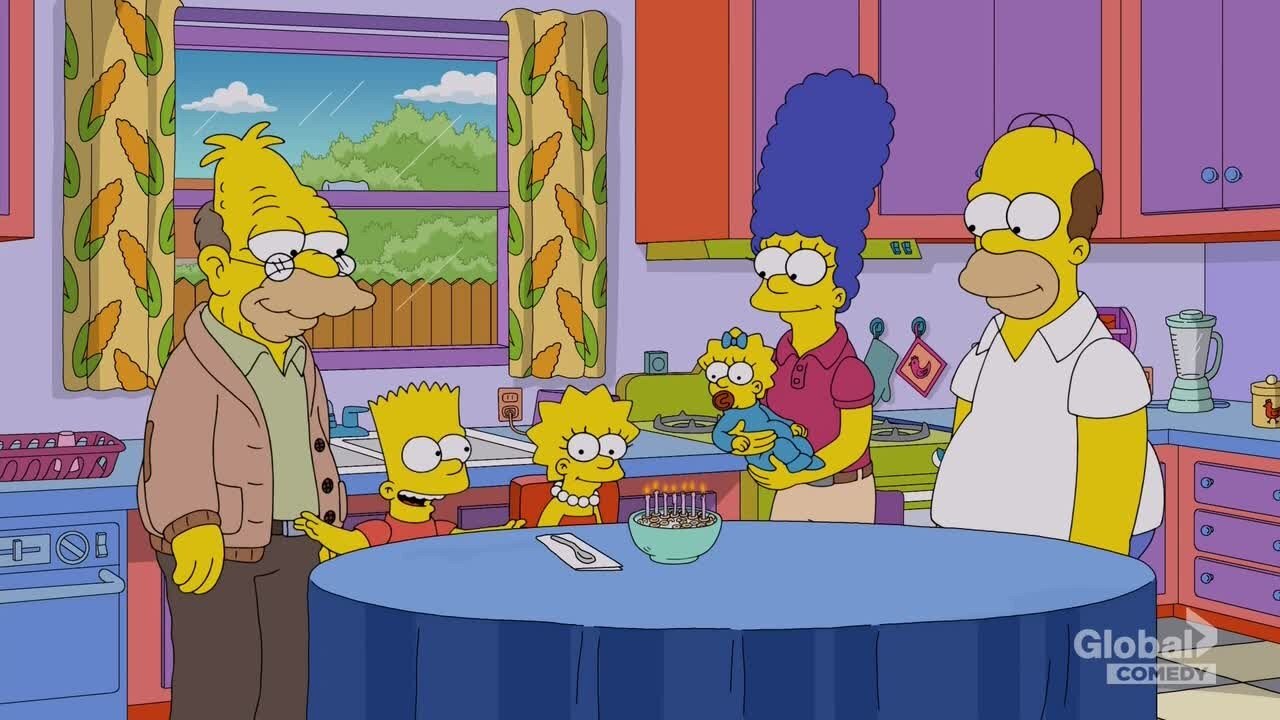 Mr. Lisa's Opus 29x08
04.12.2017
As future Lisa writes her college application essay for Harvard, she recalls past disappointing birthdays that helped shape her.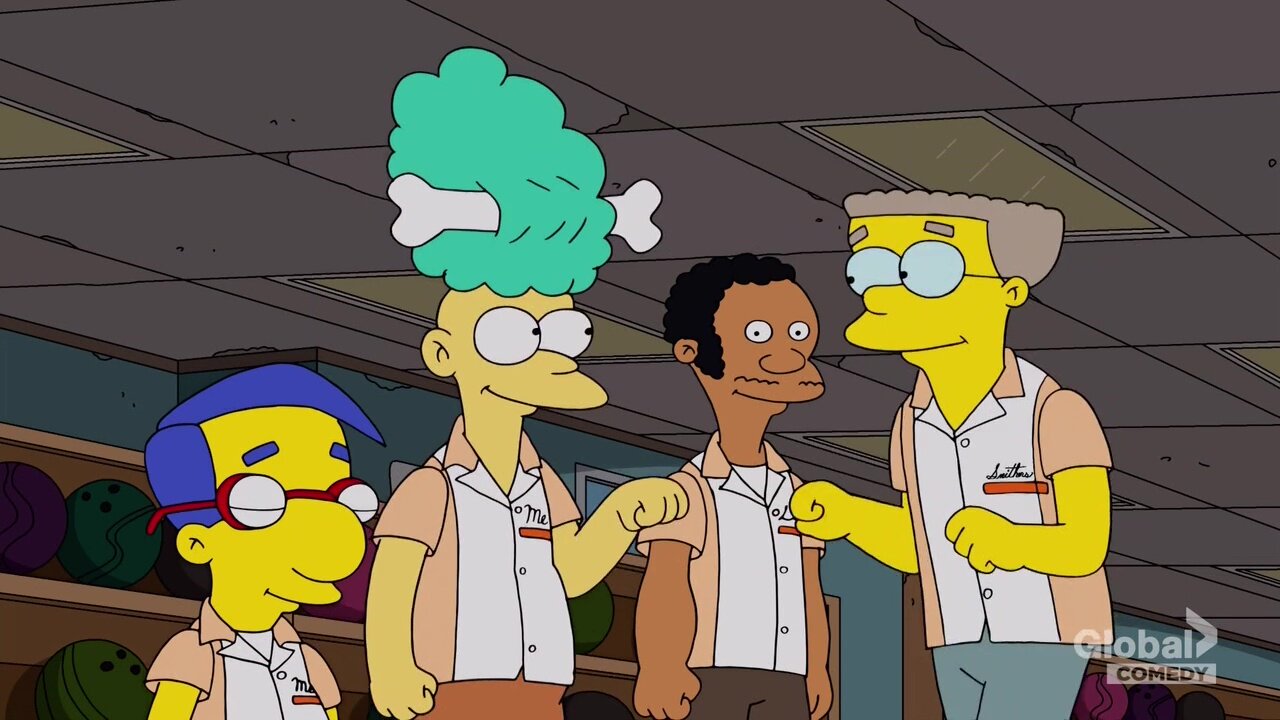 Singin' in the Lane 29x07
20.11.2017
Homer and the guys reunite their old bowling team to cheer up Moe, only to end up in fierce competition with a team of arrogant millionaires. Meanwhile, Lisa and Marge try to teach Bart that money isn't everything.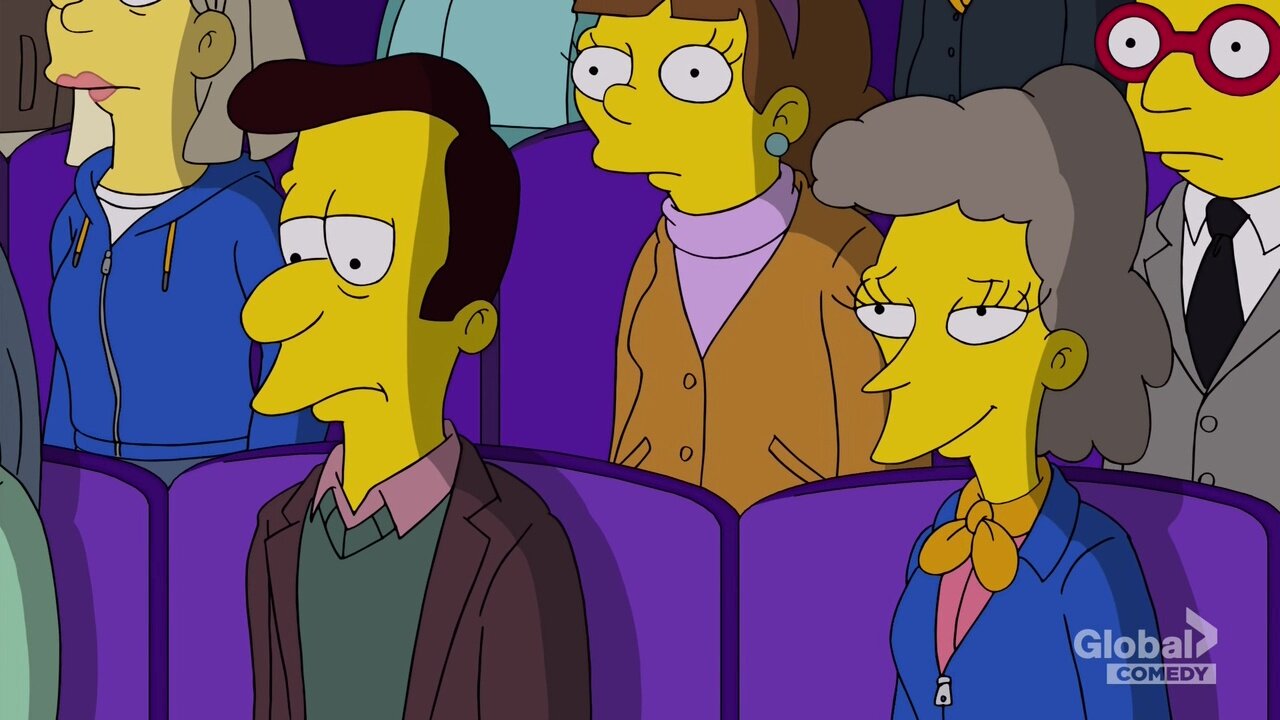 The Old Blue Mayor She Ain't What She Used to Be 29x06
13.11.2017
Frustrated with the local government, Marge decides to run for Mayor. To win public support, she begins making Homer the butt of her jokes.
Grampy Can Ya Hear Me 29x05
06.11.2017
Grampa gets a hearing aid and finally hears what everyone has been saying about him. Meanwhile, Mr. Skinner discovers that his mother has kept the ultimate secret from him.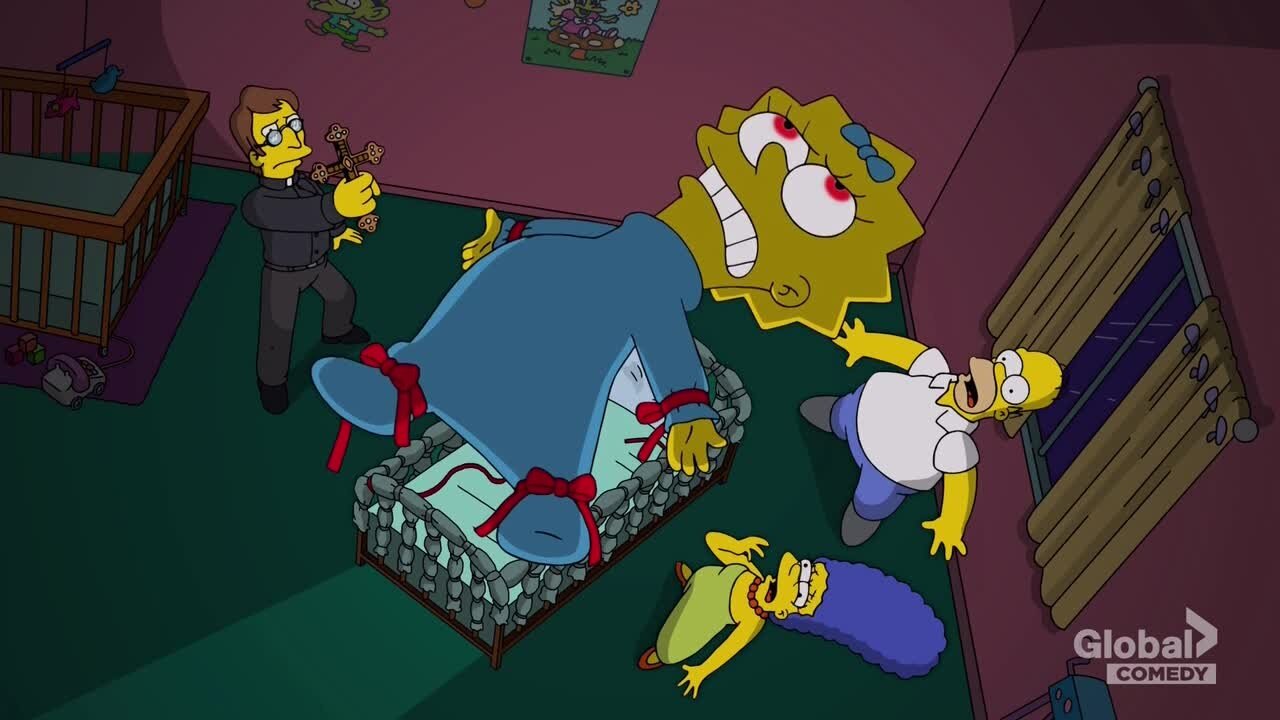 Treehouse of Horror XXVIII 29x04
23.10.2017
Maggie becomes possessed by an ancient demon, Lisa discovers a creepy/perfect version of her family in an alternate universe and Homer cannibalizes himself.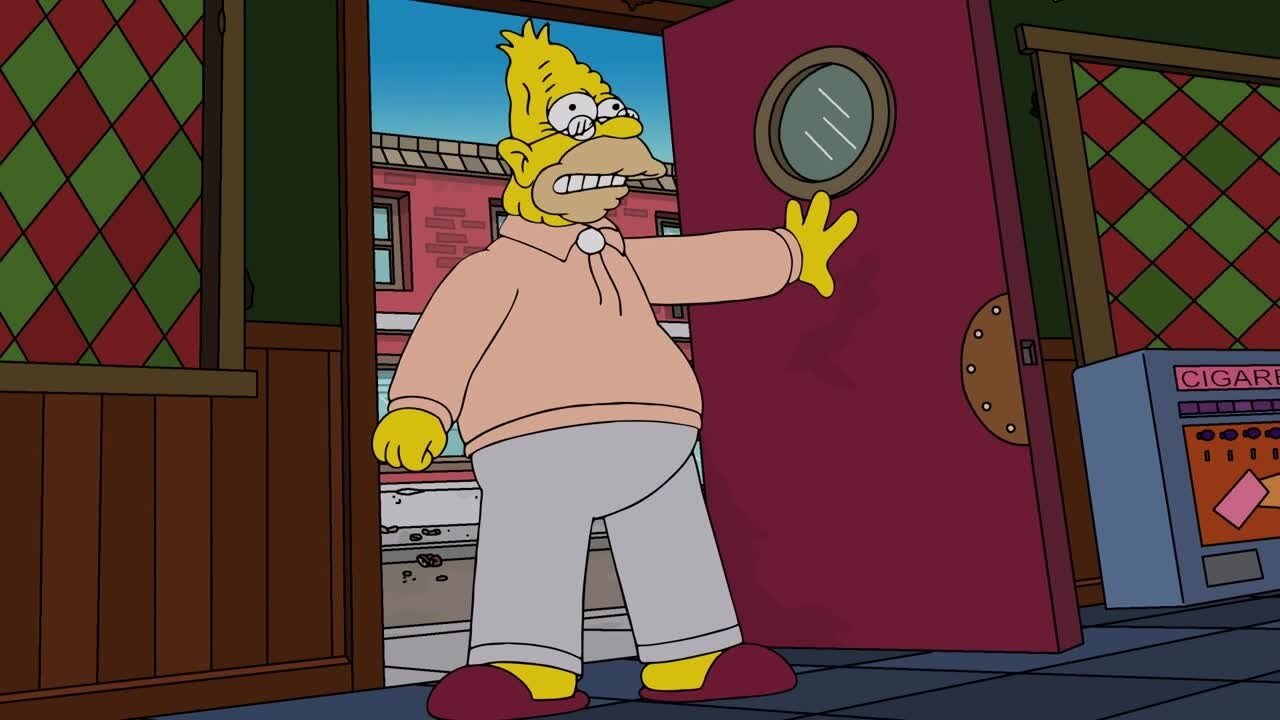 Whistler's Father 29x03
16.10.2017
Homer discovers that Maggie is a whistling savant and launches her baby-celebrity career. Meanwhile, Marge impresses Fat Tony with her interior design taste, and he hires her to style his brothel.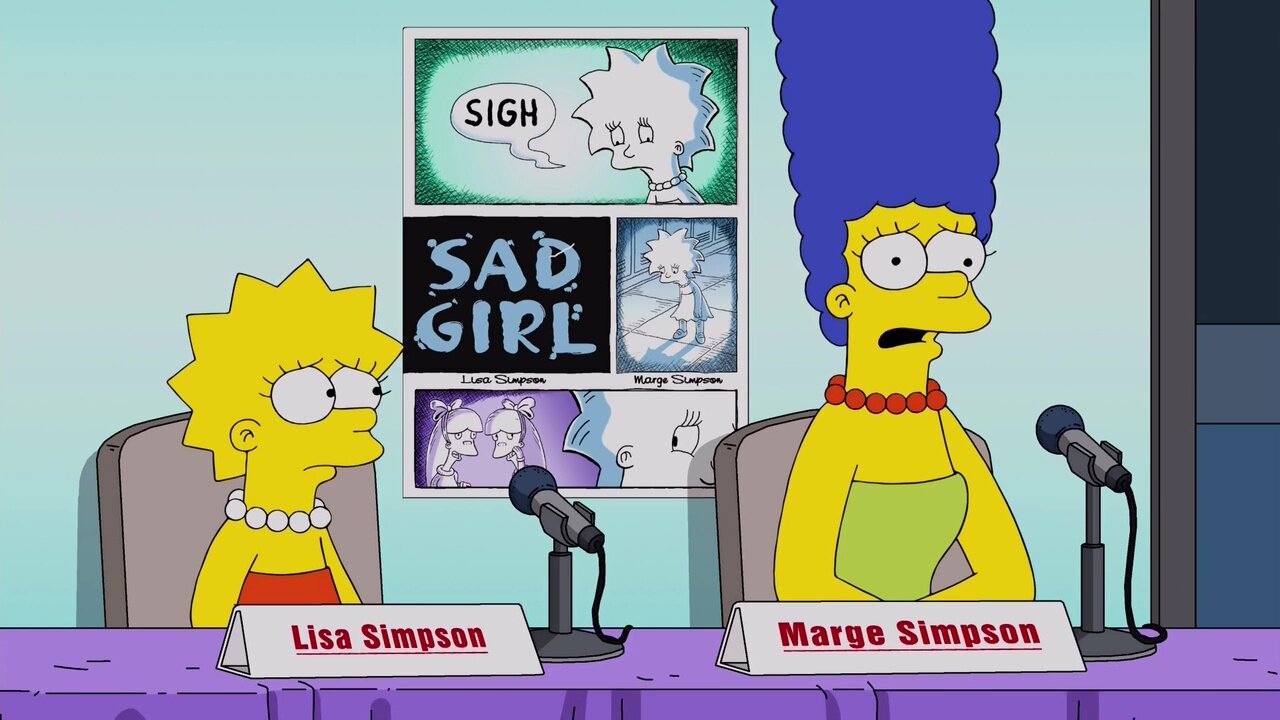 Springfield Splendor 29x02
09.10.2017
Marge and Lisa turn Lisa's sad experience into a successful graphic novel-turned-Broadway show, but they struggle with creative differences and ego.
The Serfsons 29x01
02.10.2017
In a magical medieval world, Marge's mother is turned into an Ice Walker and the only way for Homer to afford the cure is to force Lisa to use illegal magic. When the King discovers this, he kidnaps Lisa, and Homer must lead a feudal uprising to save her.