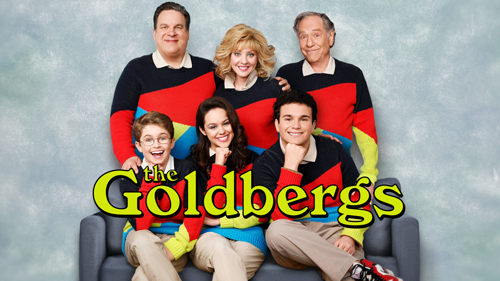 Before there were parenting blogs, trophies for showing up and peanut allergies, there was a simpler time called the '80s. For geeky and movie obsessed youngest child Adam, these were his wonder years, and he faced them armed with a video camera to capture all the crazy. The Goldbergs are a loving family like any other -- just with a lot more yelling. Mom Beverly is a classic "smother," an overbearing, overprotective matriarch who loves her delicious kids, but still rules this brood with 100% authority and zero sense of boundaries. Dad Murray is gruff and sometimes oblivious, parenting with half his attention span but all his heart. Sister Erica is popular and terrifying, doing her best to cover up that she's the smartest of the clan. Barry is a passionate dreamer, who maybe dreams a little too big and who always gets the short end of the stick. Adam is the youngest, a camera-wielding future director who's navigating first love, and growing up with his family. Rounding out the family is beloved grandfather Al "Pops" Solomon, the wild man of the clan, a shameless Don Juan who's learning as much from his family as he teaches them.
Add to my shows
Next episode
Tennis People 09x09
thursday
season 3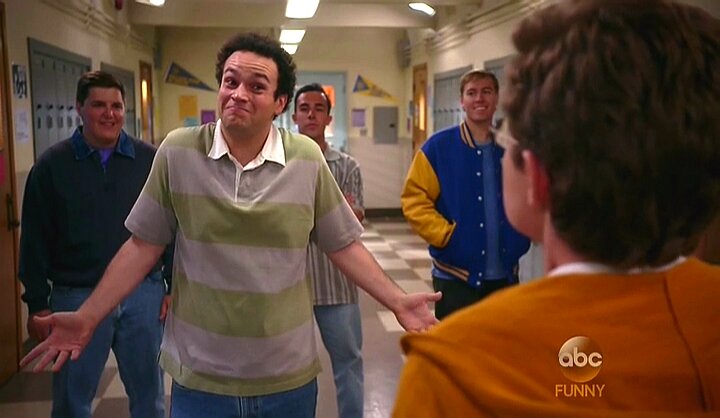 Have a Summer 03x24
19.05.2016
Adam and his friends are stressing out about Hell Week, where the incoming freshmen are hazed by the seniors. Adam gains the respect of the old kids at school when he body slams Barry. Meanwhile, Erica and her friends discuss what they are going to put in their school's time capsule.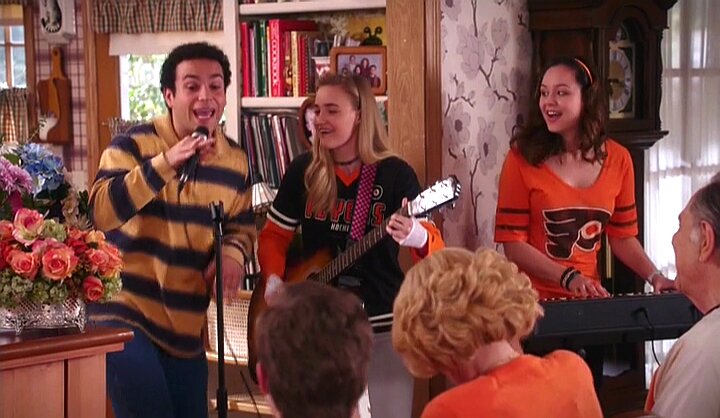 Big Orange 03x23
12.05.2016
Barry's favorite shirt is hated by Beverly and girlfriend Lainey, so they hatch a plan together to destroy it. Once his shirt goes missing, Barry asks Adam and Erica to investigate. Meanwhile, Murray decides to tear down the family tree house, leaving Adam distraught.
Smother's Day 03x22
05.05.2016
Barry and Erica forget to get Beverly a Mother's Day gift and make last minute "Mom Coupons" instead. Beverly is understandably hurt, and decides to get revenge by cashing in every coupon they have made. Meanwhile, Adam tries to get Murray to let him go to space camp and accuses him of being as dream crushing as Pop-Pop.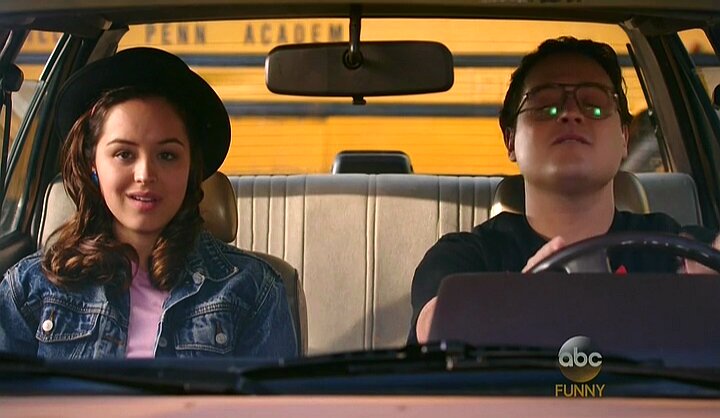 Rush 03x21
14.04.2016
When Beverly gives Adam a "best son" trophy, Barry brings to her attention that she always favors Adam. Appalled, Beverly decides to ignore Adam (much to his delight) and smother Barry (much to his dislike), but it backfires. Meanwhile, Erica starts dating a boy who gets her to love the band Rush as much as he does and whom Murray doesn't approve of.
Dungeons and Dragons, Anyone? 03x20
07.04.2016
Adam convinces Coach Mellor to let him be team captain in gym class. He betrays his friends by picking the jocks first, causing the two rivaling squads to battle it out with the game the nerds know best - Dungeons and Dragons! Meanwhile, Erica decides where she wants to go to college but encounters resistance from both Beverly and Murray.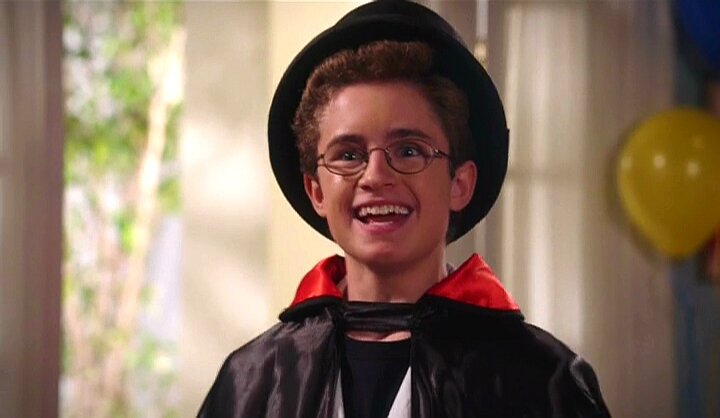 Magic is Real 03x19
24.03.2016
Inspired by David Copperfield's walk through The Great Wall of China, Adam becomes a magician in order to impress a girl at school. Meanwhile, Barry has no interest in taking the PSAT, but when he discovers his friends and girlfriend plan to do so, he's hit with a harsh reality.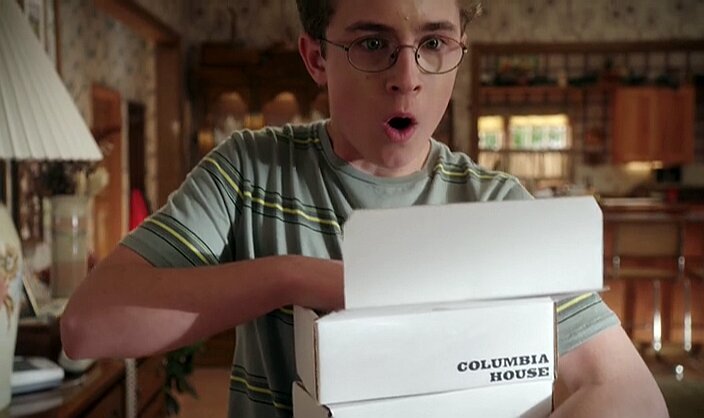 12 Tapes for a Penny 03x18
17.03.2016
Adam learns about a mail-order music club and sets up a scheme to get as many tapes as possible, but Beverly believes Erica is behind it all. Meanwhile, Barry works on getting the approval of Bill, Lainey's father, but he refuses to budge.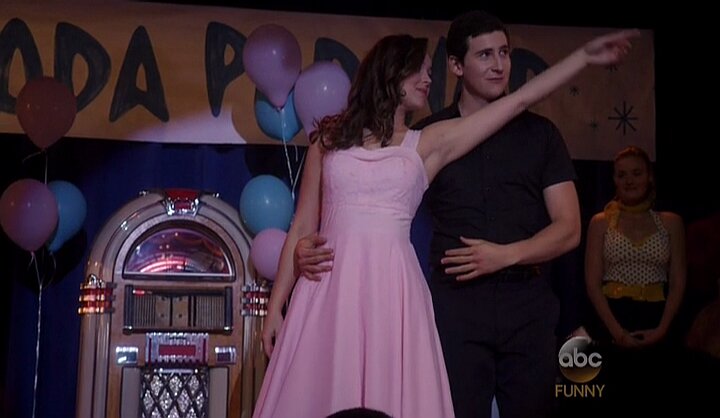 The Dirty Dancing Dance 03x17
03.03.2016
Beverly helps Erica plan a "Dirty Dancing" themed dance at school, only to turn on Erica when she realizes it may be inappropriate. Meanwhile, Murray tries to learn dancing with Adam with little luck.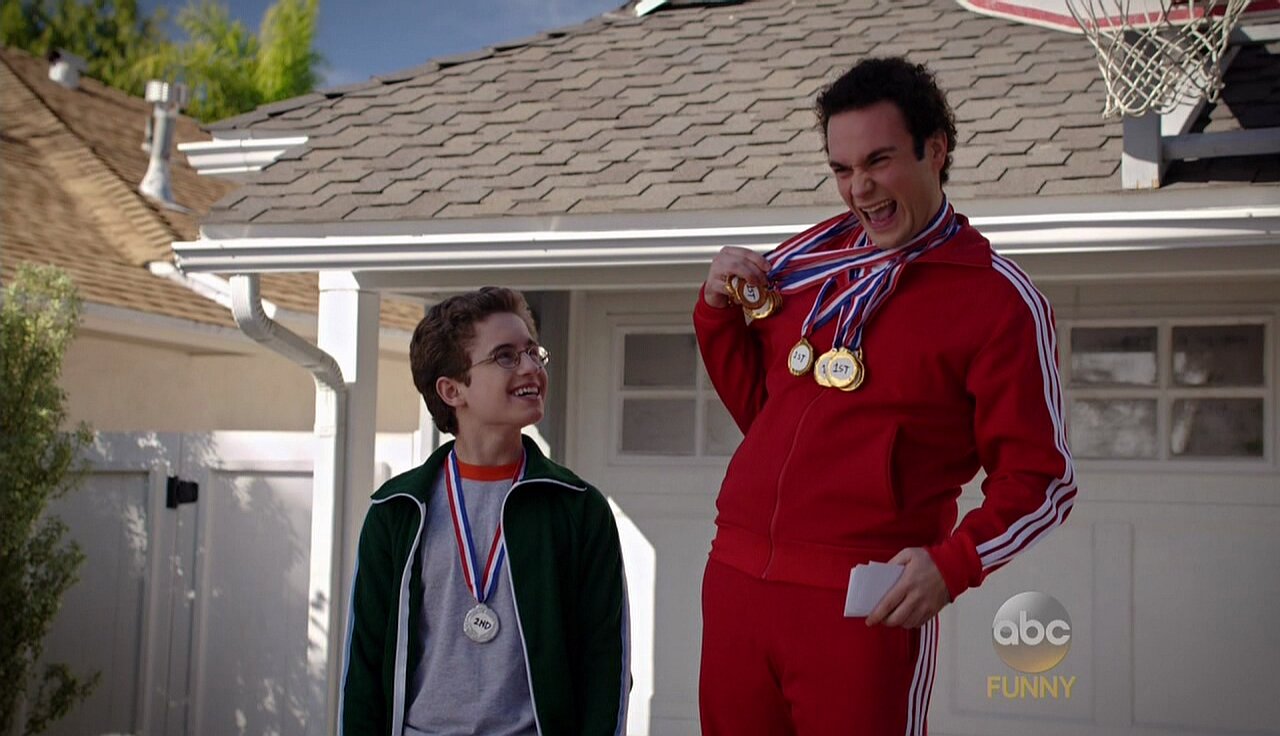 Edward 'Eddie the Eagle' Edwards 03x16
25.02.2016
When Barry sees underdog Eddie the Eagle in the Olympics, he decides to popularize Ball Ball in order to gain respect at school. Meanwhile, Beverly catches wind that Murray's store sales are down and intervenes by selling the latest furniture craze.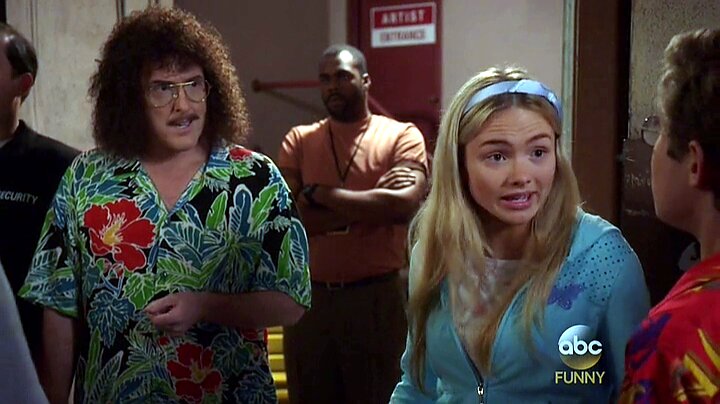 Weird Al 03x15
18.02.2016
Visiting her grandmother from out of town, Dana is not enthusiastic about going to a Weird Al concert, so Adam comes to accept their relationship may end. Meanwhile, when Erica and Barry become peer counselors at school, they soon discover Murray exhibits all the signs of depression and have a "counsel-off" to help him.
Lainey Loves Lionel 03x14
11.02.2016
Beverly forbids Adam to see the R-rated movie "Porky's," so Murray pushes him to break the rules. But the plan backfires when Beverly forbids Adam to use the phone for Valentine's Day. As a result, he takes the rule breaking to a whole new level. Meanwhile, Barry tries too hard to impress Lainey for the holiday using the legendary music of Lionel Ritchie.
Double Dare 03x13
21.01.2016
Adam and Emmy are ecstatic their favorite TV game show "Double Dare" is hosting auditions at their school. But when Adam secretly asks Pops to be his partner, and Emmy secretly asks Handsome Ben, the two get into a fight. Meanwhile, Murray and Barry are upset the Philadelphia Eagles have been losing until superstitious Barry becomes convinced Beverly is their good luck charm to change things around.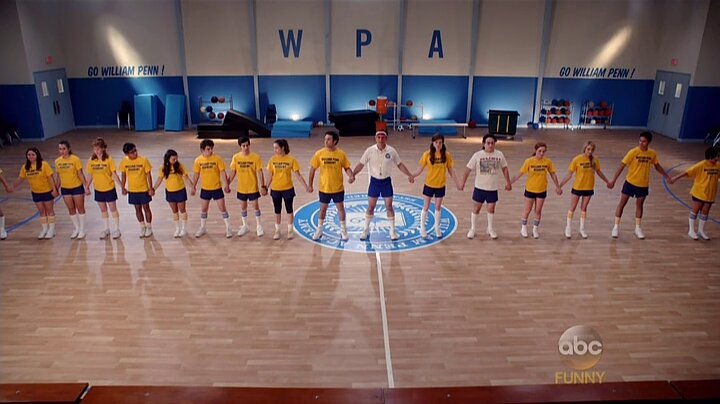 Baio and Switch 03x12
14.01.2016
Beverly decides to volunteer for Hands Across America in an attempt to get closer with Barry and Erica. She gets them to spoil her with affection after she promises an appearance from Scott Baio, but the plan fails. Meanwhile, Adam gets himself into a sticky situation when he promises to take his best friend and his girlfriend, Dana, to the school dance.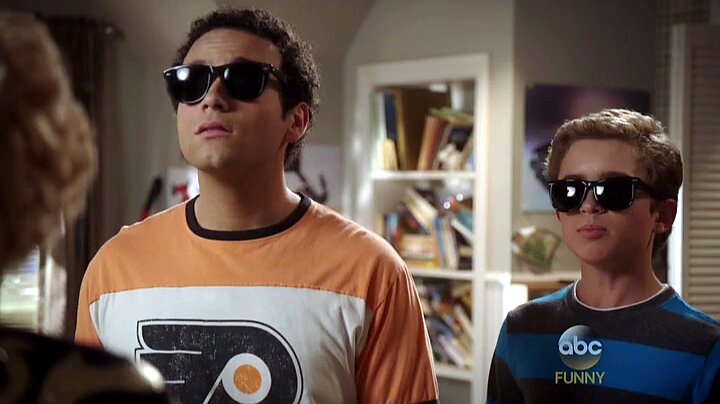 The Tasty Boys 03x11
07.01.2016
Murray doesn't budge when Beverly wants to remodel their kitchen like the Kremps. Beverly devises a plan to do the work herself, but messes up on purpose, so Murray is forced to fix it; but it doesn't go exactly as planned.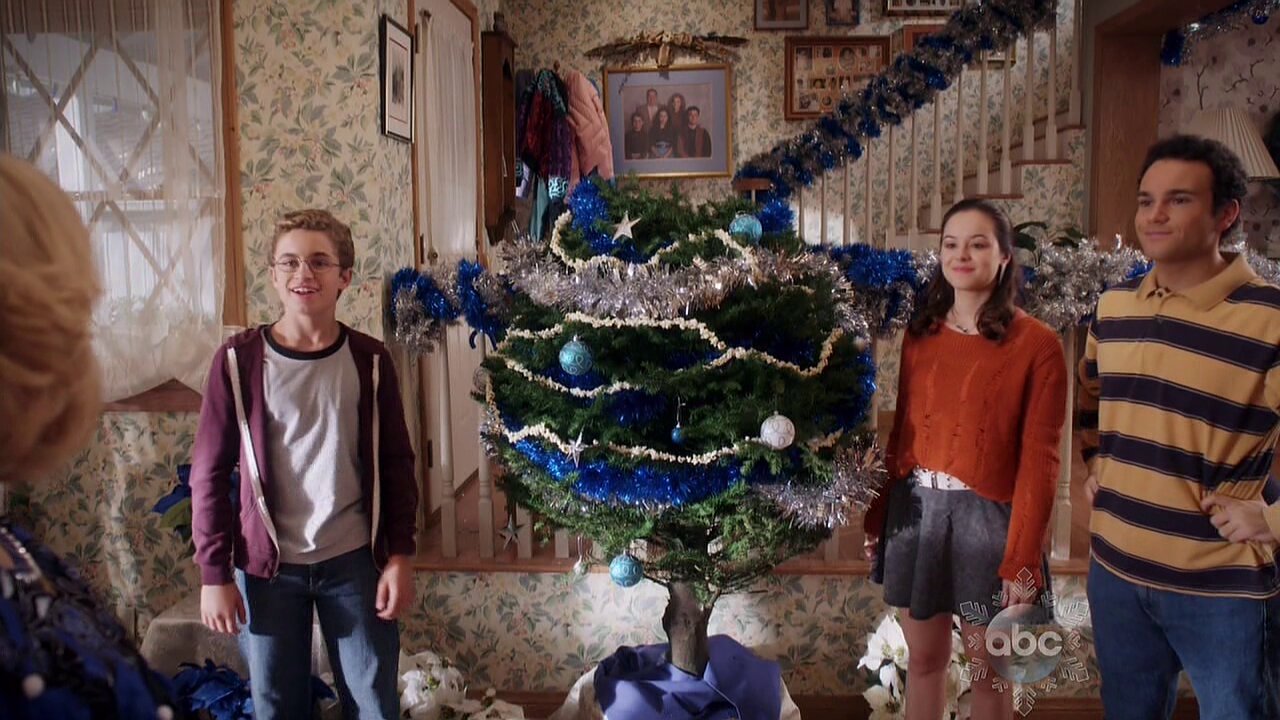 A Christmas Story 03x10
10.12.2015
Tired of her unenthusiastic family during the holidays, Beverly creates "Super Hanukkah" to get them into the spirit, but it's a little too similar to Christmas. Meanwhile, Barry spends more time with Lainey so Adam is annoyed and "triple dog dares" Barry to stick his tongue on a pole outside. Amongst their fighting, Adam's tongue gets stuck too.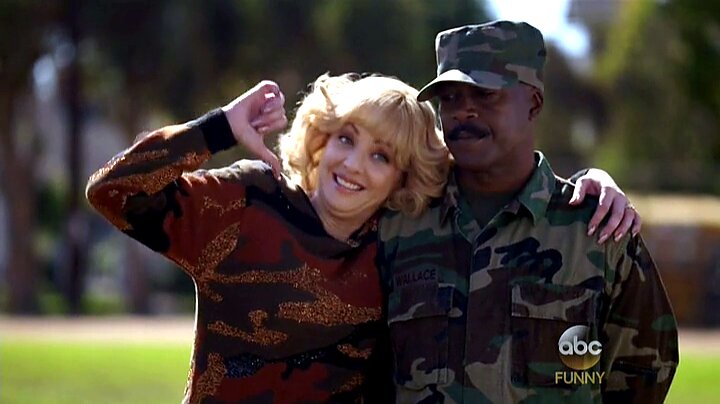 Wingmom 03x09
03.12.2015
Inspired by "Top Gun," Barry decides to join ROTC. Convinced it will help discipline him, Murray orders the Captain to prevent Barry from quitting when the going gets tough, prompting Beverly to join Barry, too! Meanwhile, Adam helps Pops get his swag back with a special librarian.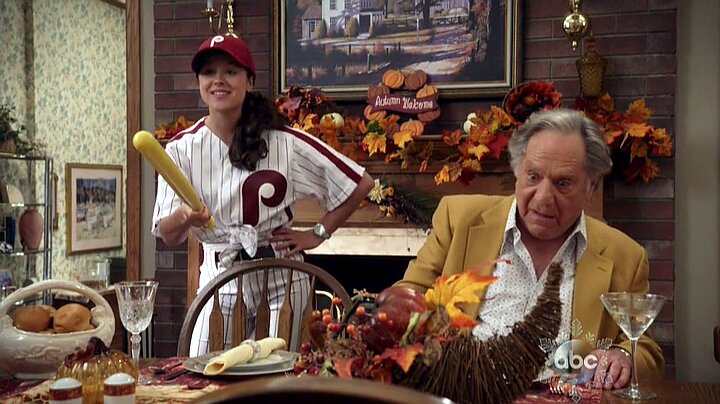 In Conclusion, Thanksgiving 03x08
19.11.2015
Beverly insists the entire family gather for the holiday, but tension builds when brother-in-law Marvin tricks Pop-Pop into thinking Thanksgiving was at his house. Meanwhile, Pops passes the torch to Barry and Erica to give the holiday toast, resulting in them trying to one-up each other.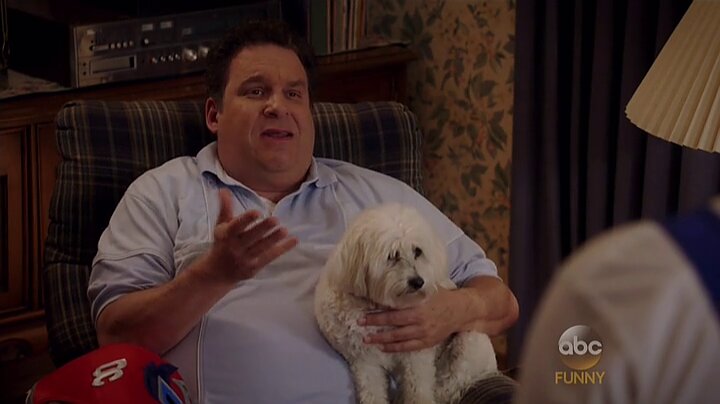 Lucky 03x07
12.11.2015
Barry's dream of having a dog comes true, but he's disappointed when the pup takes an immediate liking to Murray; at the same time, Beverly is upset not to be included when Erica and Lainey plan a girls-only sleepover.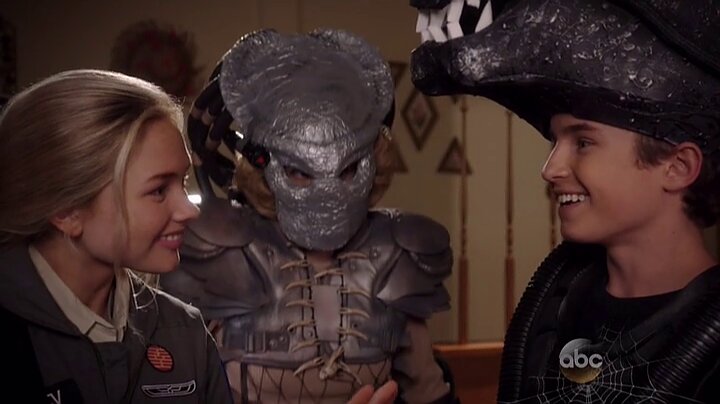 Couples Costume 03x06
29.10.2015
When Dana comes to visit Adam for Halloween, he wants to spend the night with her and not Beverly. Trying to cope with this turn of events, Beverly decides to teach Adam a lesson on how dangerous the holiday can be, but the tables turn on Beverly. Later, Barry and Erica convince Adam to take Dana to a haunted house. Adam refuses to go back inside when Dana loses her promise ring and an unlikely family member helps him.
Boy Barry 03x05
22.10.2015
Upset by Barry's insecurity in their relationship, Lainey sets out to teach him a lesson with Erica's help. However, the situation turns into something totally different and Barry goes to school dressed like Boy George hoping it will change. Meanwhile, Beverly doesn't approve Murray's new mustache so she shaves it off but it backfires.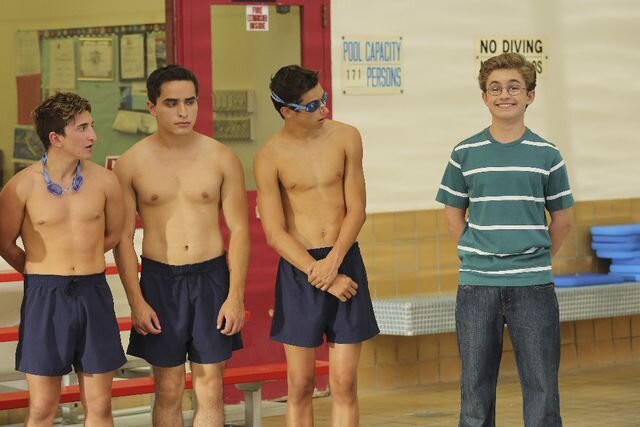 I Caddyshacked the Pool 03x04
15.10.2015
Adam comes up with an excuse to not swim in class because he is embarrassed of his changing body, but Coach Mellor says he will fail him unless he participates. So he comes up with a plan that could affect his friendship with Dave Kim. Meanwhile, Erica struggles to find an identity, so she creates a club at school, but Barry ruins the experience for her when he joins the club as well.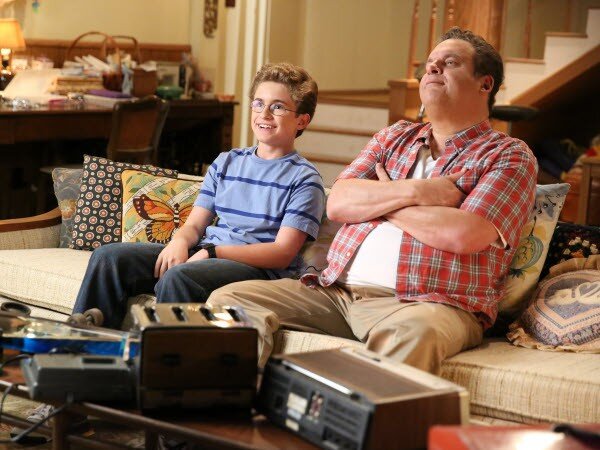 Jimmy 5 is Alive 03x03
08.10.2015
Murray attempts to help Adam transition into adulthood by building a robot, but their creative differences drive them apart, the opposite of what Murray was trying to achieve. Meanwhile, Barry makes a huge mistake when he accidentally tapes over Beverly's beloved video of his 5th birthday party.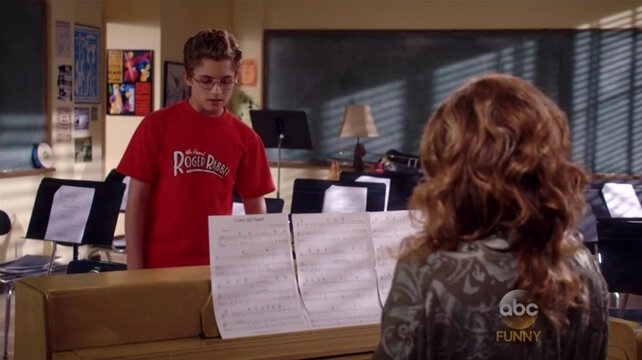 A Chorus Lie 03x02
01.10.2015
As Adam enters puberty, Beverly does everything in her power to help him through this awkward phase, including his crackling singing voice. So when Adam gets a lead role in the school musical, Beverly convinces Ms. Cinoman to have Adam lip sync - just like the musical group Milli Vanilli - while performing in "A Chorus Line." Meanwhile, Murray inspires Erica to go to the Homecoming Dance with JTP member Geoff Schwartz.
A Kick-Ass Risky Business Party 03x01
24.09.2015
Lainey, Erica and Barry plan a big "Risky Business" inspired party at her home, just like the movie, while Lainey's dad is out of town. Later, when the party gets out of control, Beverly jumps to the rescue and Lainey is happy to have a mother figure like Beverly in her life, but for how long? Meanwhile, Adam's relationship with Dana by talking to her for hours on the phone angers Murray. As a result, Adam tries a bunch of new ways to contact her since she's moved away.