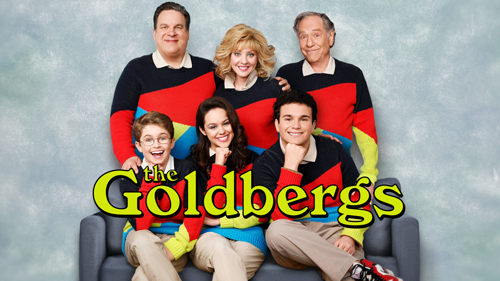 Before there were parenting blogs, trophies for showing up and peanut allergies, there was a simpler time called the '80s. For geeky and movie obsessed youngest child Adam, these were his wonder years, and he faced them armed with a video camera to capture all the crazy. The Goldbergs are a loving family like any other -- just with a lot more yelling. Mom Beverly is a classic "smother," an overbearing, overprotective matriarch who loves her delicious kids, but still rules this brood with 100% authority and zero sense of boundaries. Dad Murray is gruff and sometimes oblivious, parenting with half his attention span but all his heart. Sister Erica is popular and terrifying, doing her best to cover up that she's the smartest of the clan. Barry is a passionate dreamer, who maybe dreams a little too big and who always gets the short end of the stick. Adam is the youngest, a camera-wielding future director who's navigating first love, and growing up with his family. Rounding out the family is beloved grandfather Al "Pops" Solomon, the wild man of the clan, a shameless Don Juan who's learning as much from his family as he teaches them.
Add to my shows
Next episode
Tennis People 09x09
thursday
season 2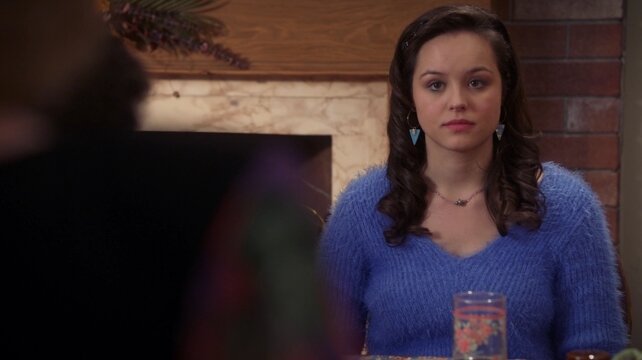 Goldbergs Feel Hard 02x24
14.05.2015
When Erica gets accepted into a summer arts school, Beverly insists on throwing her a going-away party. Just as she departs for ten weeks, Beverly overly shows her affections while Murray struggles to tell Erica how he really feels. Meanwhile, Barry decides to be the school mascot to be closer to Lainey, but unbeknownst to him, their rival school is planning to beat up the mascot at the upcoming game.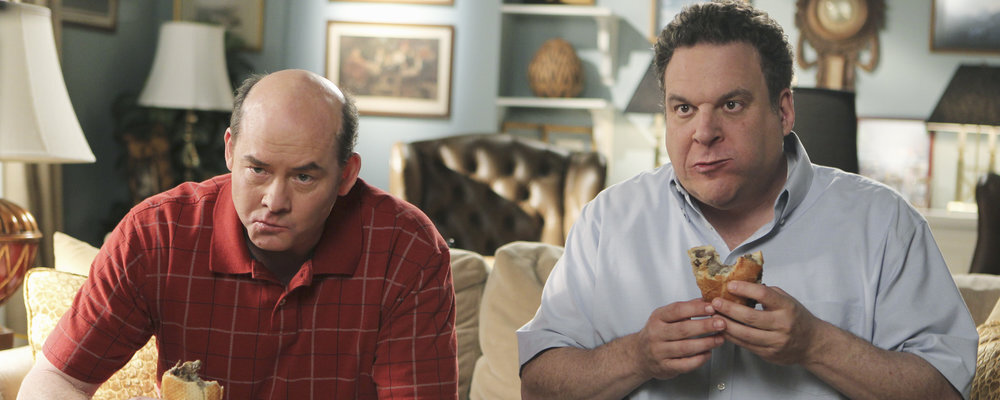 Bill/Murray 02x23
07.05.2015
As Erica works on her application to Julliard, Adam and Beverly think she needs to do something big to stand out, so they decide to create a music video starring Erica. However, the music video does not go as Adam planned. Meanwhile, Murray ends up bonding with Lainey's dad Bill, and Murray learns what it means to be a real friend.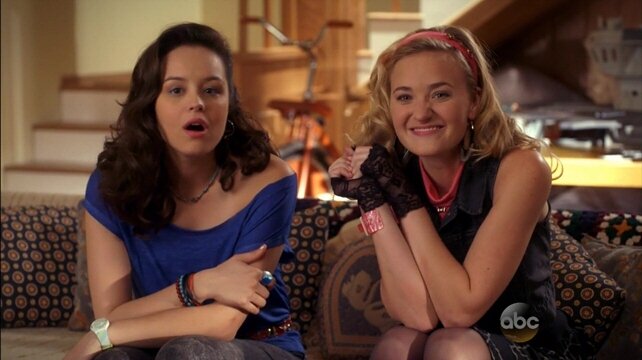 Dance Party Usa 02x22
30.04.2015
Thinking Pop's luck can rub off on him, Adam gambles at school and loses his toys as a result. Beverly replaces them but Adam knows better. He also learns something new about Pops that allows Adam to accept his grandfather for who he is. Meanwhile, Erica dreams to dance on a popular TV dance show, but her dream quickly turns into a nightmare when Barry gives her pink eye and she's not in a condition to be on television.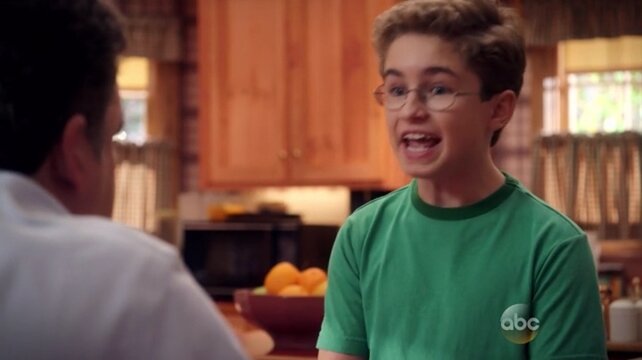 As You Wish 02x21
23.04.2015
Murray is excited when Adam tells him he wants to play a sport at school. That is until he finds out it's fencing. After quitting his first match, Adam confesses his real intention - to recreate his favorite scene from "The Princess Bride" - and makes Murray furious. Meanwhile, Beverly is up to her matchmaking ways and sets up Barry's wrestling coach with Erica's voice teacher and it doesn't go exactly as planned.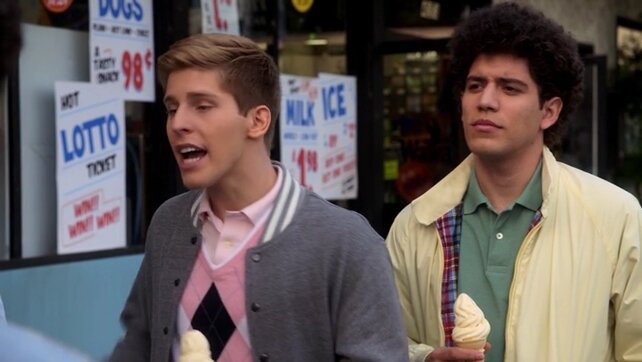 Just Say No 02x20
16.04.2015
As the presidential election approaches, Erica finds herself strongly supporting candidate Walter Mondale. After learning Beverly always votes for whomever Murray tells her to vote for, Erica sets out to educate her mother and goes horribly wrong when Beverly favors another candidate. Meanwhile, Barry wants to appear on an athletic game show to prove his prowess after being embarrassed during a confrontation between the JTP and Meadowbrook Mafia. Adam makes an audition tape for his brother but sends it to "America's Funniest Videos" instead.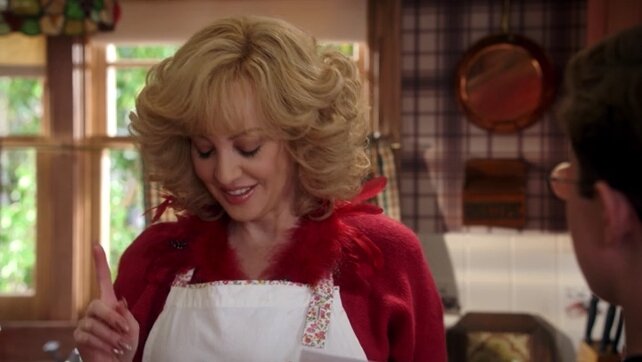 La Biblioteca Es Libros 02x19
16.04.2015
Much to Beverly's surprise, she cannot believe Adam is failing Spanish class and blames his teacher. Beverly speaks with Senora Taraborelli and pays her to tutor Adam instead of putting him in remedial Spanish. But the situation backfires when Adam gives an oral presentation and totally bombs. Meanwhile, Barry gets a job delivering pizzas to impress Murray but Erica is upset Murray doesn't acknowledge she's had a job and has been responsible all throughout her teen years.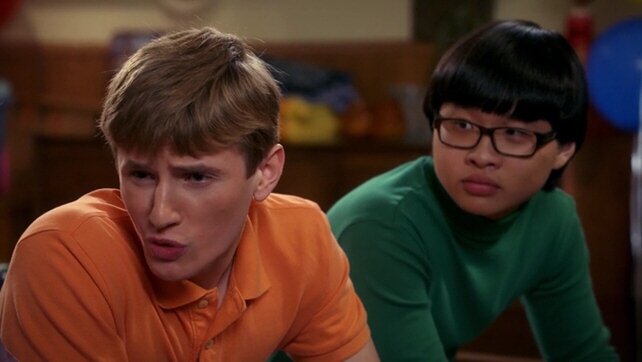 I Drank the Mold! 02x18
09.04.2015
During his birthday sleepover Beverly has planned, Adam's friend Garry shares his dad's home brewed beer and gets everyone sick. Many of the parents believe Adam is a bad influence and forbid his friends from hanging out with him. Meanwhile, Murray tells Barry and Erica he will buy a new CD player only if they are able to write the greatest song ever. What they write is horrible but when Murray hears the song, he recognizes Erica's singing talent and her love of music.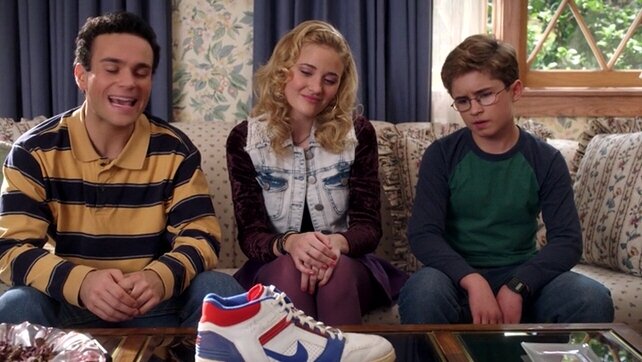 The Adam Bomb 02x17
02.04.2015
When Erica gets inspired to put college on hold, in favor of pursuing a singing career, Beverly is worried Erica will be disappointed her dream will not come true. Beverly puts Murray up to the task to have a talk about her future with a surprising result. Meanwhile, Adam and Barry get into an epic war that starts as an April Fools' joke but ends with more repercussions.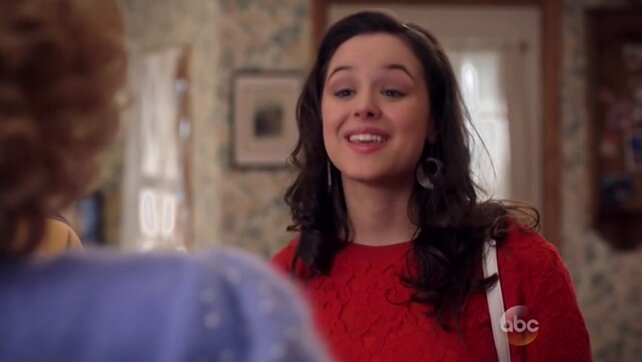 The Lost Boy 02x16
26.03.2015
Adam attends a Phillies game with his dad and ends up lost in the stadium after Murray allows him to leave his seat on his own. Elsewhere, Beverly's guilt trip backfires when Erica and Barry drive off without her during an argument on their way home from the mall.
Happy Mom, Happy Life 02x15
05.03.2015
When Dana and Adam have to parent a doll for class, Beverly becomes a grand-smother and compromises their project AND relationship. Meanwhile, Erica is annoyed Barry takes up all her best friend time with Lainey. To get back at him, she joins the JTP and they shun Barry out of the group, but it later backfires for Erica.
Barry Goldberg's Day Off 02x14
26.02.2015
Inspired by the film "Ferris Bueller's Day Off," Barry fakes sick and attempts to create an epic day of his own. But soon his day off turns out to be a disaster. To salvage what's left of it, Pops and Adam join him but they make it worse.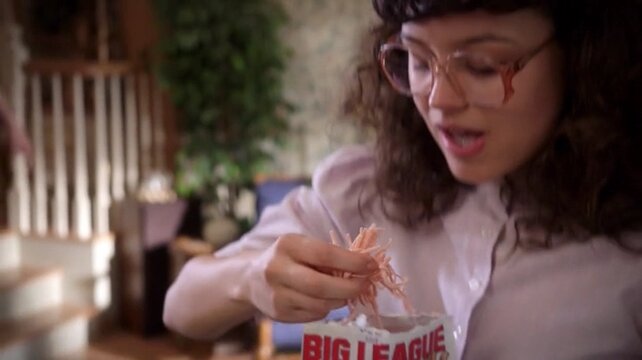 Van People 02x13
19.02.2015
When Murray takes Erica's car privileges away, Erica and Barry retaliate by buying their own shabby used black van. Murray gets even more upset so they move into the van full time and park it on the street by the house. Beverly hopes she can get the children back inside. Meanwhile at school, Adam gets voted in the yearbook as "nicest guy," but thinks he deserves something better.. which results in a suspension.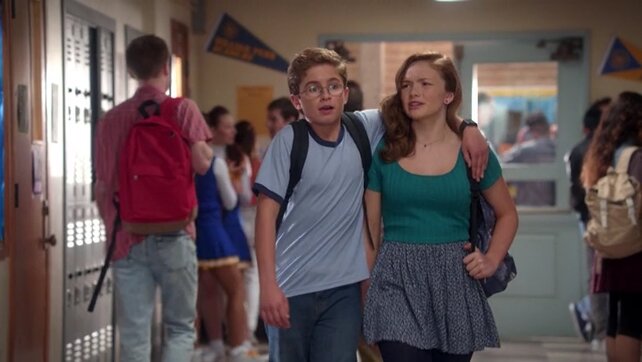 Cowboy Country 02x12
12.02.2015
When Adam passes on a family ring to convey his feelings for Dana, Beverly can't seem to accept her little boy having such deep feelings at his age. Meanwhile, new couple Lainey and Barry convinces Murray to watch football with Lainey's dad. They soon realize the fathers root for opposing teams and Barry is left to decide between his love for the Eagles and his love for Lainey.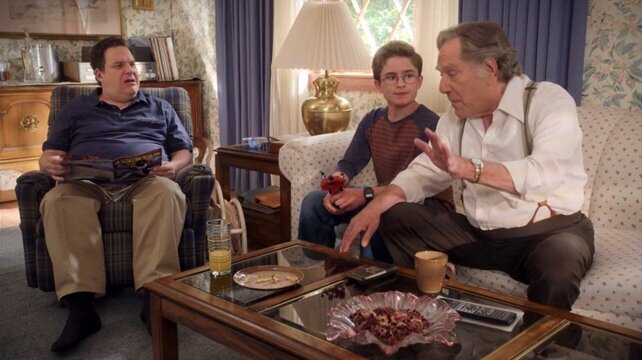 The Darryl Dawkins Dance 02x11
15.01.2015
As the Sadie Hawkins dance approaches, Erica asks Beverly to help her find Barry a date to keep him away from Lainey. But Beverly comes up with a girl that shocks everyone. Meanwhile, Adam gets into a fight with his best friend... Pops.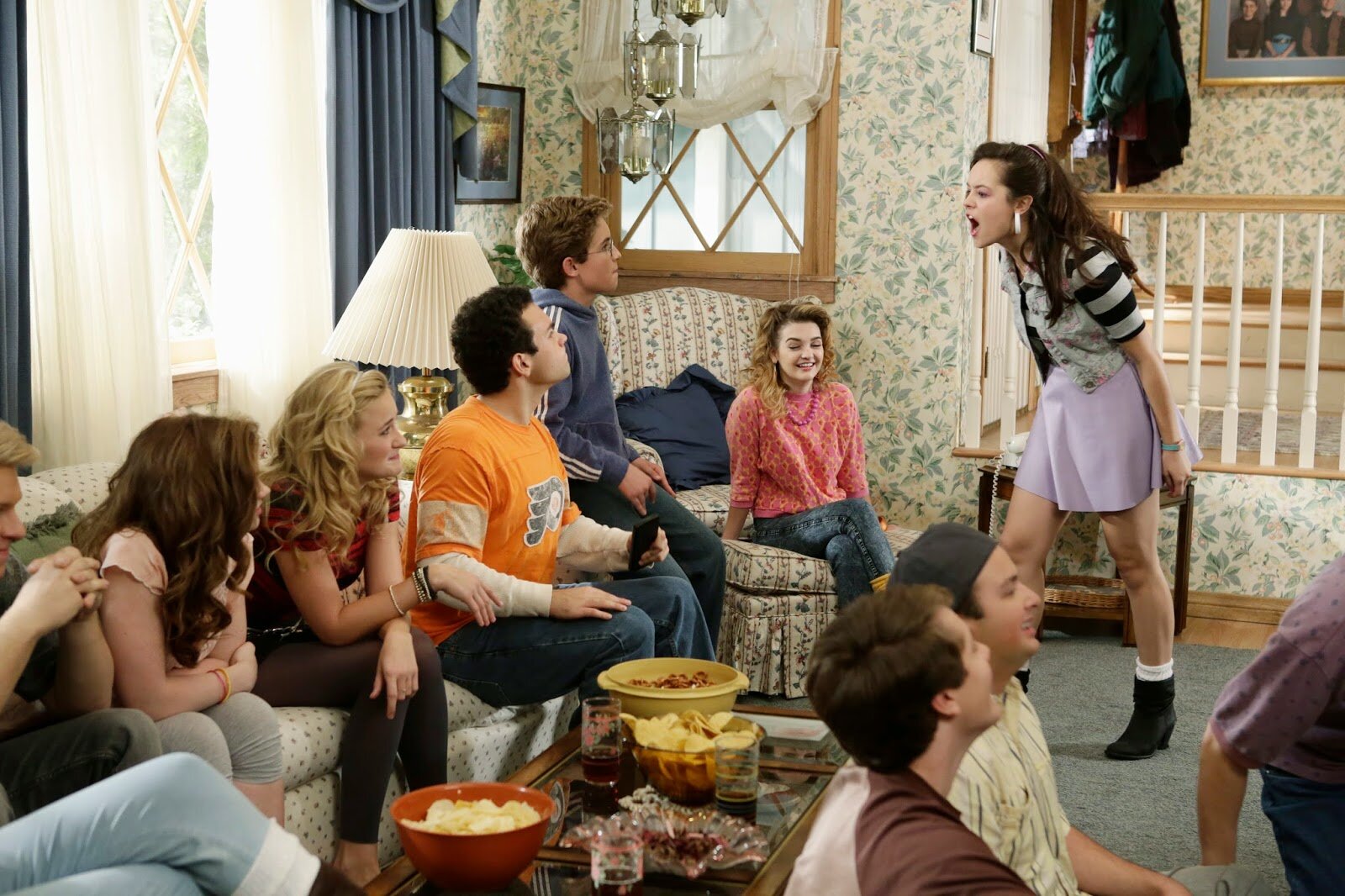 DannyDonnieJoeJonJordan 02x10
08.01.2015
After falling boxes trap Murray in the garage, he demands Beverly get rid of everything except for one trunk. When the trunk goes missing, Murray becomes sentimental about what was inside while Erica has trouble parting with her New Kids on the Block memorabilia. Learning of their sister's former obsession, Adam and Barry tease Erica to a new level resulting in a surprising turn for the brothers.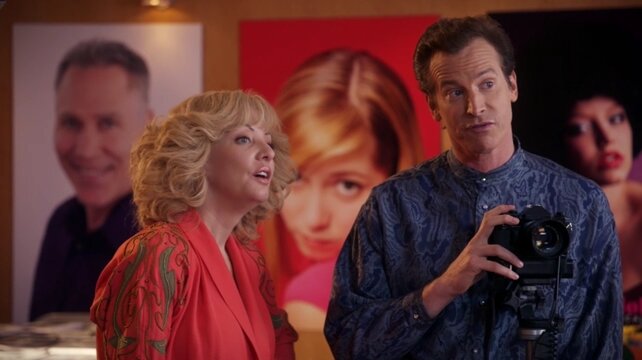 The Most Handsome Boy on the Planet 02x09
11.12.2014
When Barry is approached by a modeling representative in the mall, Barry is convinced he'll be famous but Erica believes it's a scam so Beverly threatens the modeling rep to give him a gig or else. Later, Adam runs into his Pop Pop, Murray's grumpy dad, and thinks he can help mend the fences between estranged father and son.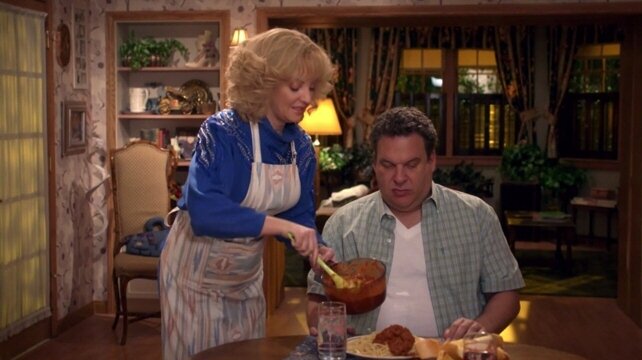 I Rode a Hoverboard! 02x08
04.12.2014
Adam breaks his arm and exaggerates at school that he fell off of a hover board just like in the "Back to the Future" movie. But the lie threatens his friendship with Emmy Mirsky. Meanwhile, the family falls in love with the new Chinese restaurant in town and Beverly fears she's being replaced in the kitchen.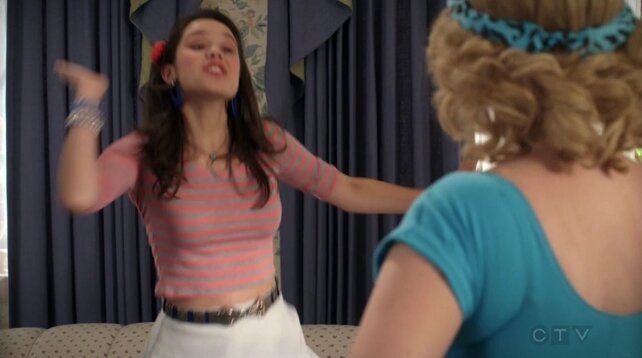 A Goldberg Thanksgiving 02x07
20.11.2014
A bet over Jazzercise between Beverly and Erica ends with the younger Goldberg deciding to opt out of celebrating Thanksgiving with her family; at the same time, Uncle Marvin shows up for the holiday and unexpectedly bonds with Adam, much to the annoyance of Murray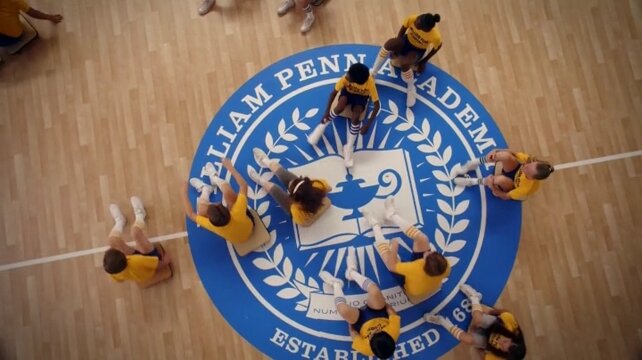 Big Baby Ball 02x06
13.11.2014
When Mr. Meller singles out Adam during a game of Dodgeball, Beverly intervenes to protect Adam and gets Meller fired. But soon, Murray and Adam see him in a new light, so Beverly tries to get his job back... will she succeed? Meanwhile, Barry can't accept Erica is better than him in a new board game... Trivial Pursuit.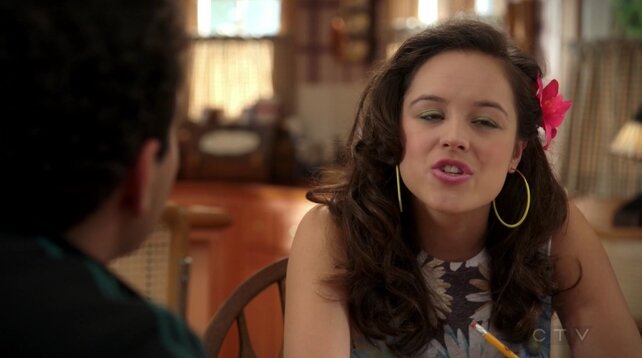 Family Takes Care of Beverly 02x05
30.10.2014
When Pops accidentally starts a fire in his apartment during a Halloween party, he's evicted and Beverly invites him to move into the Goldbergs' home. Pops' wild lifestyle is soon too much for the family to handle and they decide to look into other options. Meanwhile, Barry stops Erica from eating Pop Rocks candy with soda, since according to urban legend, the combination would kill her. Since he "saves" her, Barry wants something in return from Erica.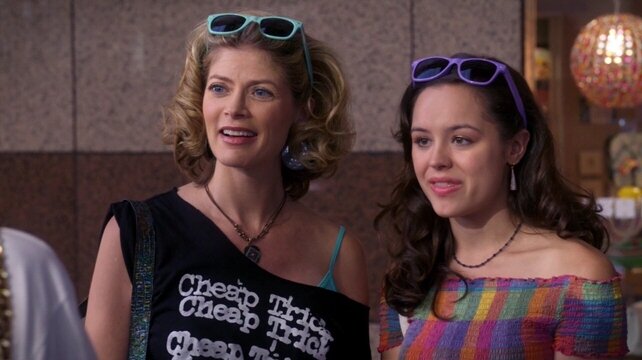 Shall We Play a Game? 02x04
23.10.2014
Adam inadvertently gets Barry kicked out of the cool group of friends at school and must come up with a plan to get his brother back in. Adam convinces Barry and his friends he has the skills to hack into the school computer system to change their grades, but does he? Later, Beverly is immediately jealous when she learns Erica hangs out with a friend's cooler mom and sets out to show Erica she can be cool too.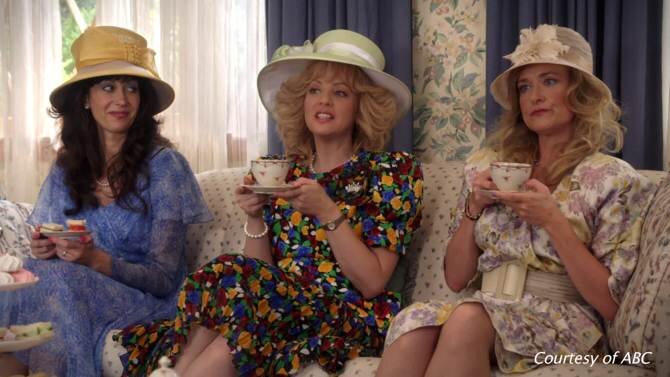 The Facts of Bleeping Life 02x03
09.10.2014
With Prince Charles and Lady Di's wedding approaching, Beverly gets the idea for her and Murray to renew their vows. But with Murray's complete lack of interest, will Beverly lose her chance at a second wedding? Meanwhile, Barry hopes his and Adam's garage band will get Erica's best friend, Lainey, to notice him again.
Mama Drama 02x02
02.10.2014
Adam's desire to be the lead in the school musical, "Jesus Christ Superstar," goes unfulfilled when he's cast in something other than the leading role. Insistent her son is a star, Beverly casts Adam in a rival show, but when he becomes too self-obsessed for the rest of the cast, Beverly makes a drastic decision. Meanwhile, Murray's disdain for traffic results in leaving every sporting event early much to Barry's dismay, including a Flyers game that ends with an unprecedented event.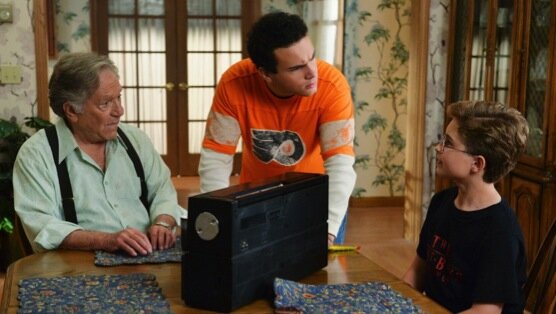 Love is a Mixtape 02x01
25.09.2014
After spending the summer apart with Dana and unsure of their relationship, Adam makes a mixtape to express his feelings... only to have it intercepted by Beverly who thinks it's meant for her! Adam must carefully navigate not hurting Beverly's feelings as his relationship with Dana progresses. Meanwhile, Barry gets a fake ID, but after showing it off to the entire school, it's confiscated, and Barry needs to make good on some promises he made to his classmates.