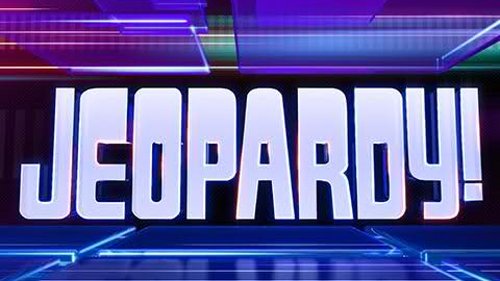 Jeopardy! is a classic game show -- with a twist. The answers are given first, and the contestants supply the questions. Three contestants, including the previous show's champion, compete in six categories and in three rounds (with each round's "answers" being worth more prize money).Contestant images from 2015 onwards are provided courtesy of Fikkle Fame.
Add to my shows
Next episode
Amy Schneider Vs. , show # 8521. 2021x56
tomorrow
Amy Schneider / Oakland, California, Engineering Manager; 
season 1
Show #195 01x195
08.06.1985
Show #140 and 260 01x140
22.03.1985
Show #76 and 196 01x76
25.12.1984
Greg Hopkins vs. Lois Feinstein vs. Frank Selevan, Show # 1 01x01
11.09.1984
Greg Hopkins / Waverly, Ohio, Energy Demonstrator, Lois Feinstein / Plainview, New York, Freelance Copywriter; Frank Selevan / Miami, Florida, Advertising Copywriter.