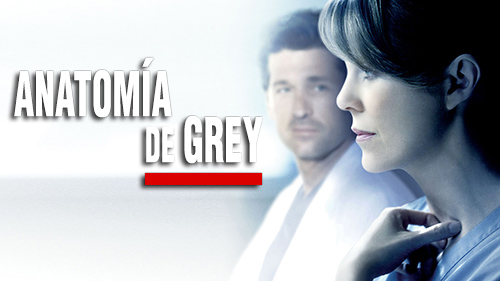 The doctors of Grey Sloan Memorial Hospital deal with life-or-death consequences on a daily basis -- it's in one another that they find comfort, friendship and, at times, more than friendship. Together they're discovering that neither medicine nor relationships can be defined in black and white. Real life only comes in shades of grey.
Add to my shows
Next episode
Today Was a Fairytale 18x07
10.12.2021
Dr. Hamilton takes his frustrations out on Meredith, so Nick gives her a chance to blow off steam by scrubbing in on a surgery. Back in Seattle, Link and Jo take their kids to a fairytale theater performance that goes wrong. Bailey and Dr. Lin attend a recruitment fair in hopes of attracting more doctors to Grey Sloan but find themselves ill-prepared.
season 4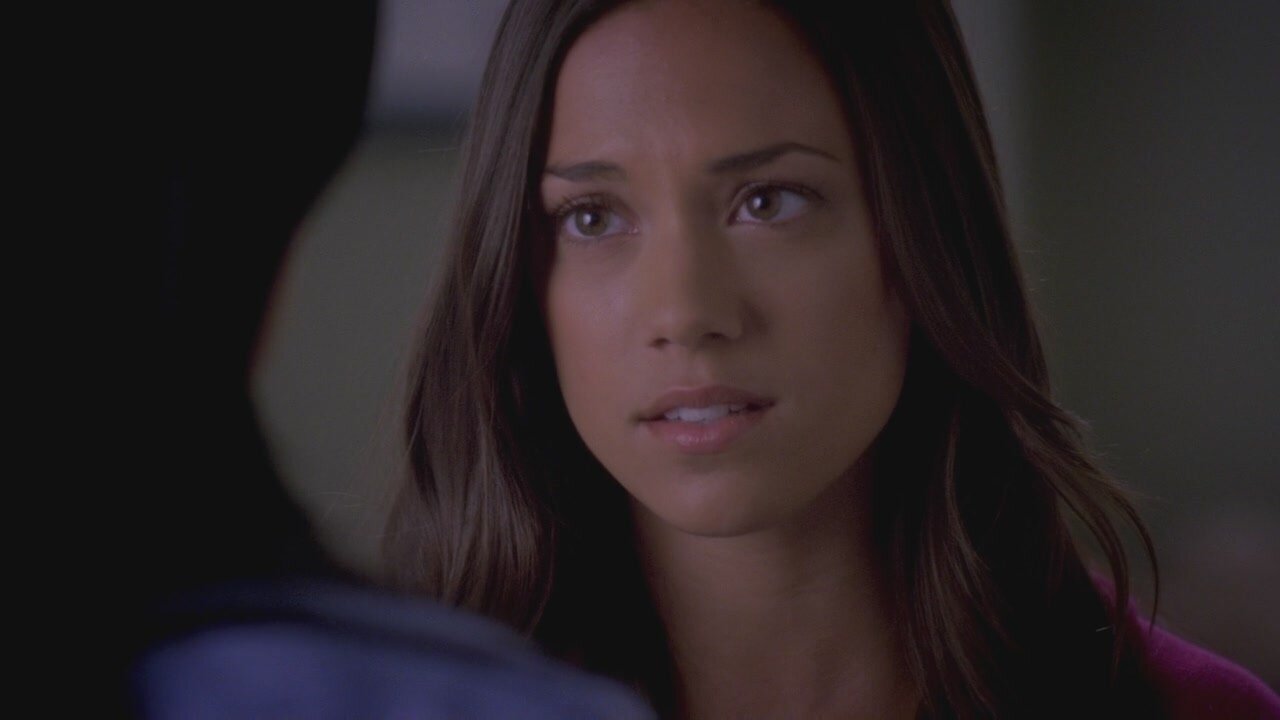 Freedom (2) 04x17
23.05.2008
Meredith and Derek have one last shot at a successful outcome in their clinical trial, as the other surgeons work to free a boy from a block of cement.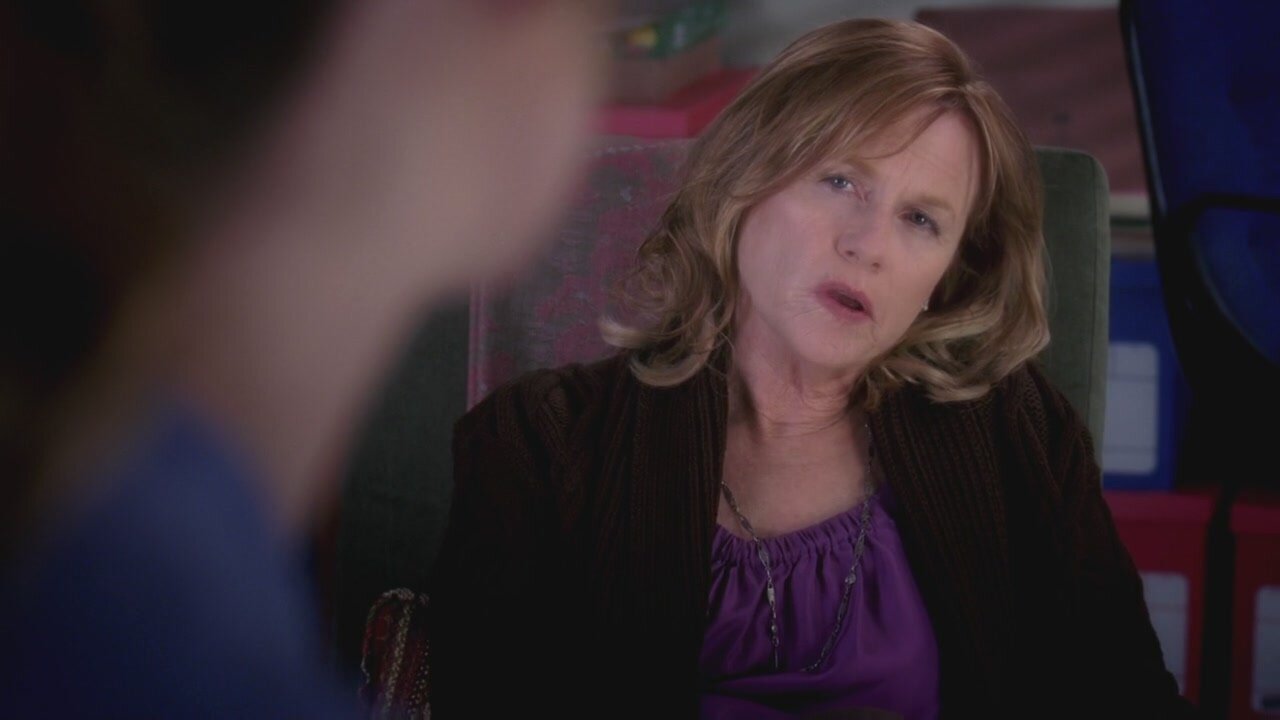 Freedom (1) 04x16
23.05.2008
On the two-hour season finale of "Grey's Anatomy," Meredith and Derek have one last shot at a successful outcome in their clinical trial, as the other surgeons work together to free a boy from a hardening block of cement. Meanwhile, Izzie helps Alex care for an ailing Rebecca, and Lexie discovers critical information about George's intern status.
Losing My Mind 04x15
16.05.2008
Dr. Wyatt refuses to let Meredith give up on therapy, Alex learns the truth about Rebecca's medical condition, the Chief insists that Erica perform a risky surgery on his mentor, and after receiving news of Burke, Cristina continues to do things contrary to her nature, going so far as cleaning her always-messy apartment.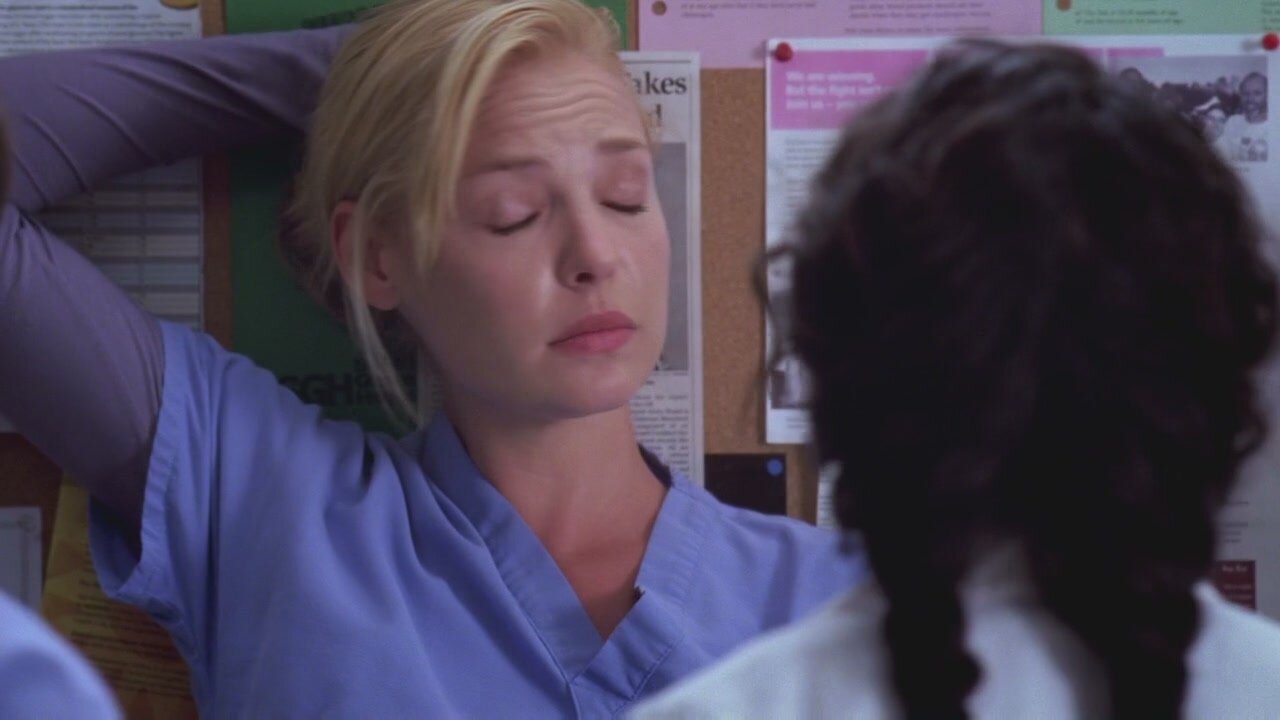 The Becoming 04x14
09.05.2008
The nurses' objections to McSteamy's trysts lead to the instating of a new "date and tell" policy. Meanwhile news of Burke's latest career achievements force Cristina to face her feelings for her ex, Meredith and Derek admit a veteran soldier into their clinical trial, and Callie turns to Sloan in her time of need.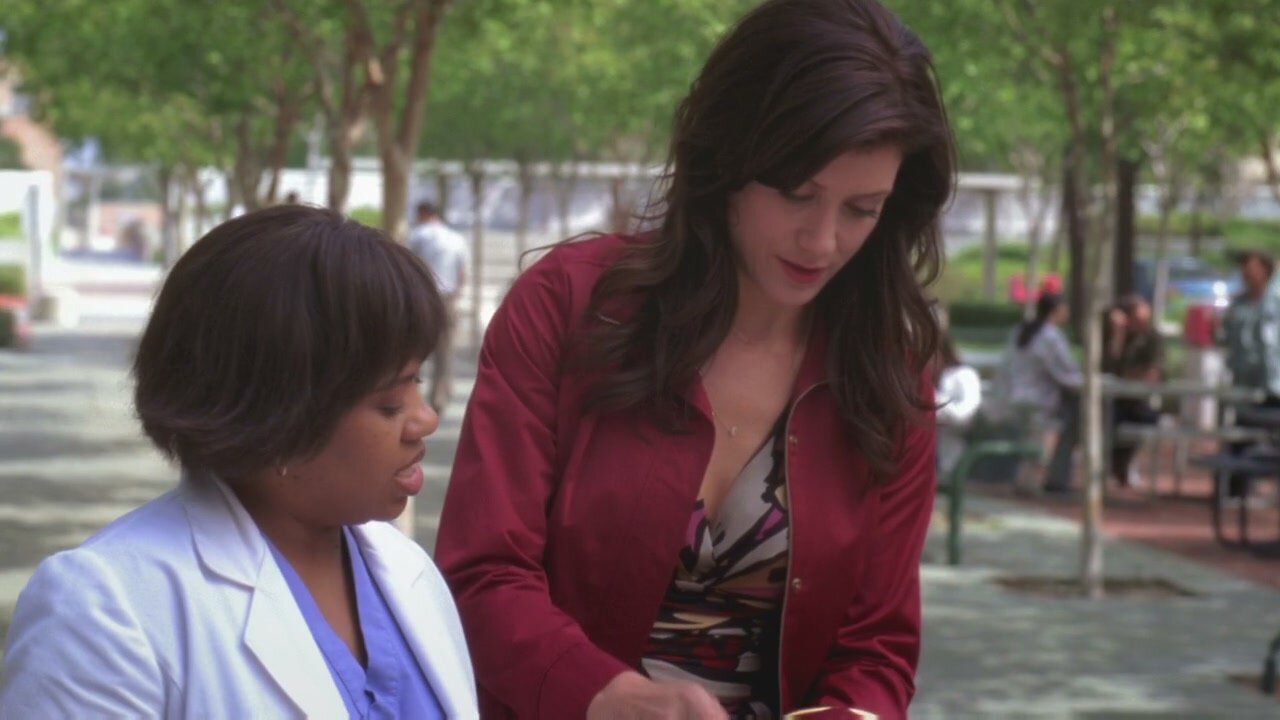 Piece of My Heart 04x13
02.05.2008
Addison returns to Seattle Grace to perform an operation and is taken aback by all of the changes in her old co-workers' lives.
Where the Wild Things Are 04x12
25.04.2008
Meredith and her fellow residents compete in a surgical contest. Meanwhile George and Lexie adjust to their new apartment.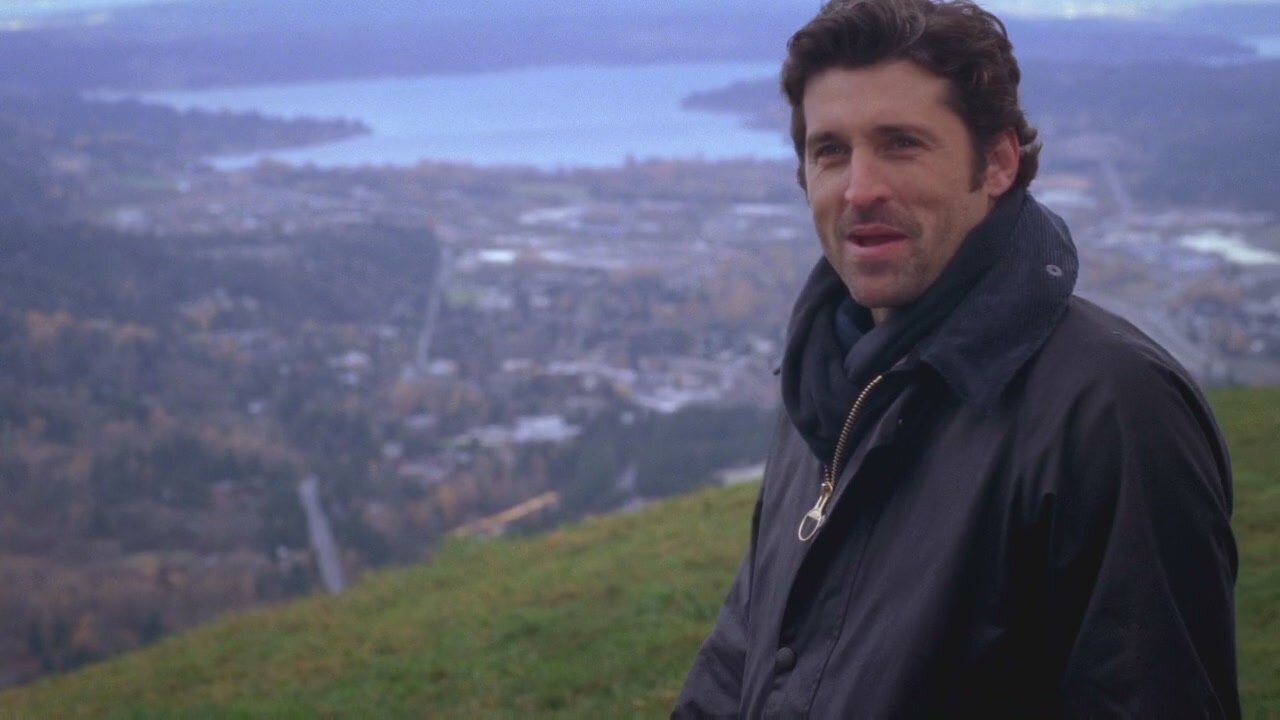 Lay Your Hands on Me 04x11
11.01.2008
Bailey's family faces a medical trauma, just as her marriage is falling apart; a surprise visit from George's mother comes as a shock to both Izzie and Callie; a faith healer challenges Erica and Alex's beliefs in traditional medicine; and Derek must deal with the aftermath of his kiss with Rose.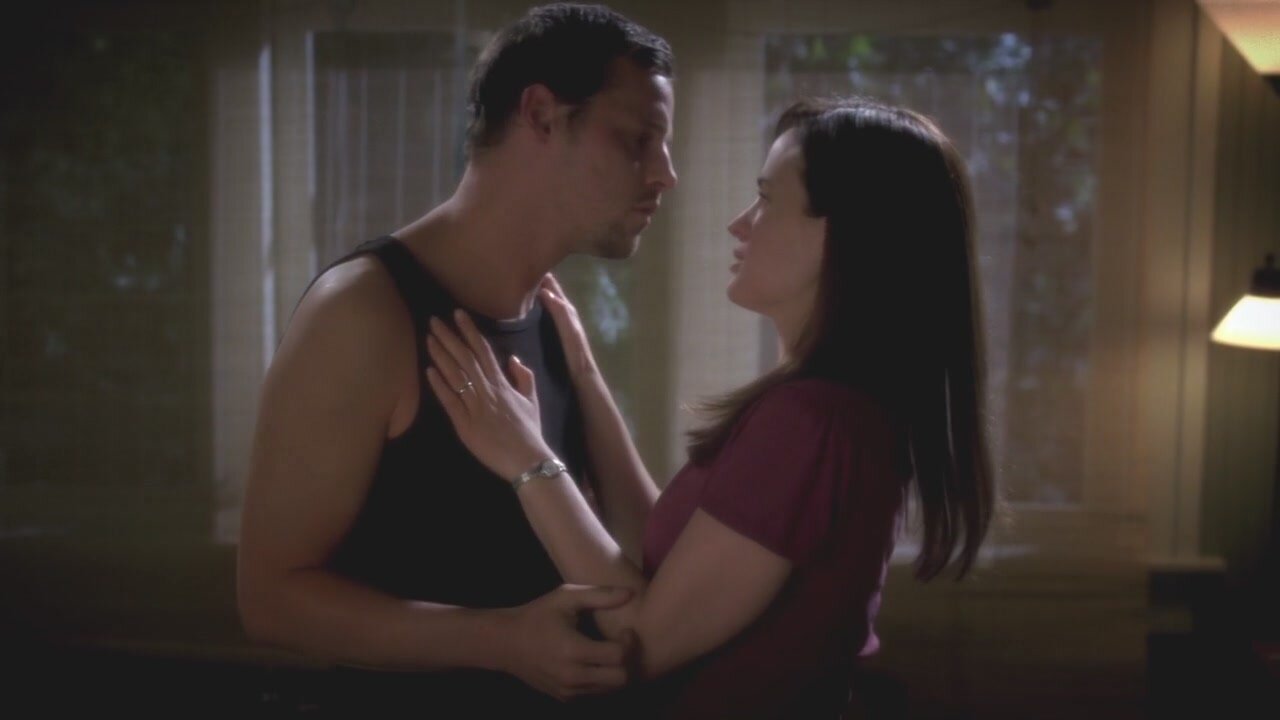 Crash Into Me, Part 2 04x10
07.12.2007
In the stunning conclusion of a two-part episode, Meredith furiously works to save the life of a paramedic trapped inside an ambulance, as her sister, Lexie, holds the life of a patient in her hands; Derek must rely on the help of a nurse to save a patient's life, as Bailey struggles to balance her personal life with her work.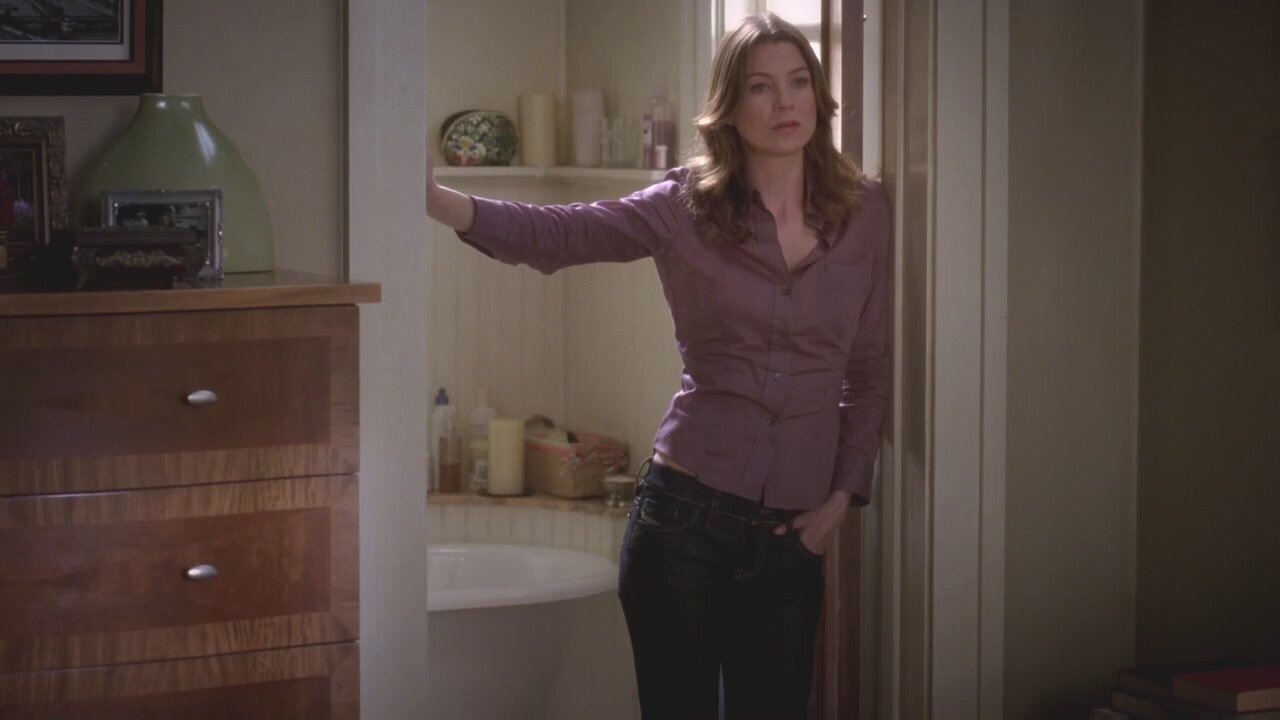 Crash Into Me, Part 1 04x09
23.11.2007
An ambulance crash endangers the lives of the paramedics involved, as Meredith and the Chief work on-site to save them, Bailey treats a patient who refuses her help, and Ava returns for Alex and meets his other girlfriend in the process.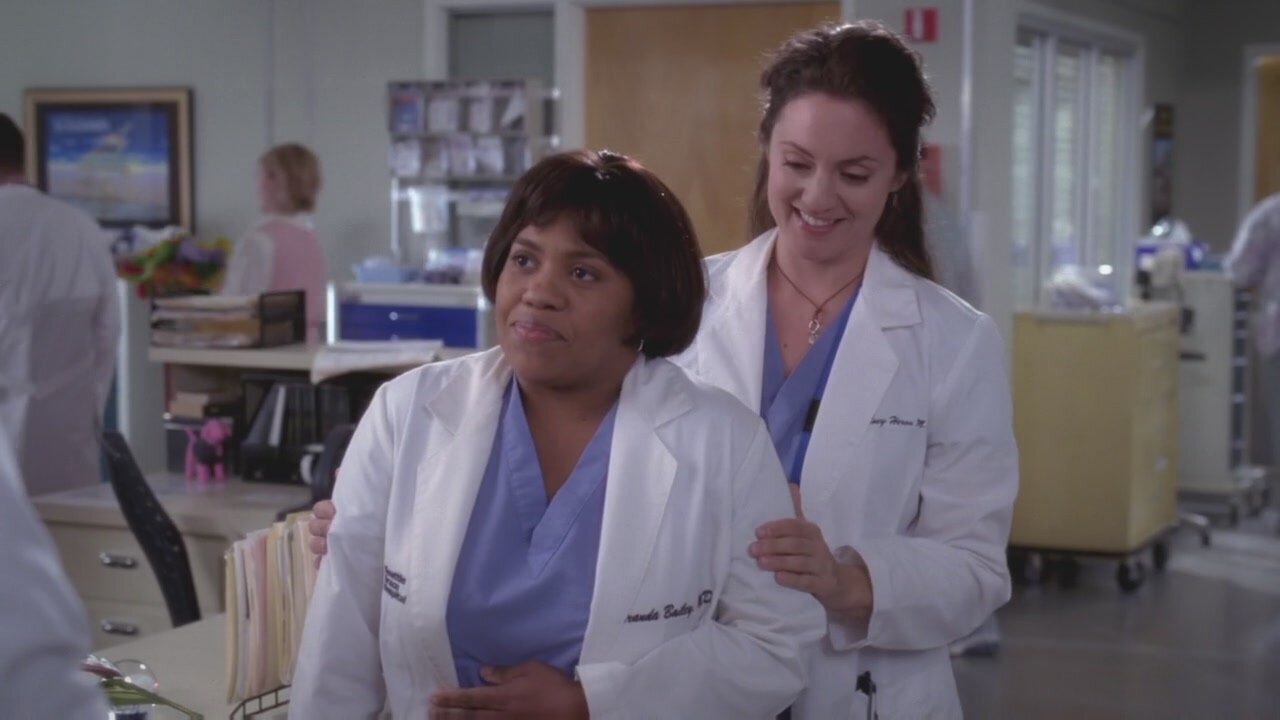 Forever Young 04x08
16.11.2007
The ER is filled with teenagers after a schoolbus crash, Bailey treats a patient who was her high school crush, Derek goes out on a date with a fellow doctor, and Thatcher enters the ER looking for Meredith.
Physical Attraction... Chemical Reaction 04x07
09.11.2007
George and Izzie's romantic chemistry is put to the test, Mark develops a crush on a fellow surgeon, and Callie's role as Chief Resident is in jeopardy.
Kung Fu Fighting 04x06
02.11.2007
With his marriage in turmoil, the Chief turns to his fellow male surgeons for a "gentleman's evening," Cristina and Izzie heatedly compete for the same surgeries and the favor of the doctor performing them, Meredith treats the survivor of a skydiving accident, and the doctors treat two injured finalists who are competing in a promotional competition.
Haunt You Every Day 04x05
26.10.2007
It's Halloween, and the day is full of surprises for the doctors of Seattle Grace - Alex receives an unexpected and welcome visit from his former patient, Ava/Rebecca, Meredith is convinced that her mother's ashes are haunting her, Cristina is snubbed by a surgeon she admires, and Callie announces George and Izzie's affair to their fellow doctors.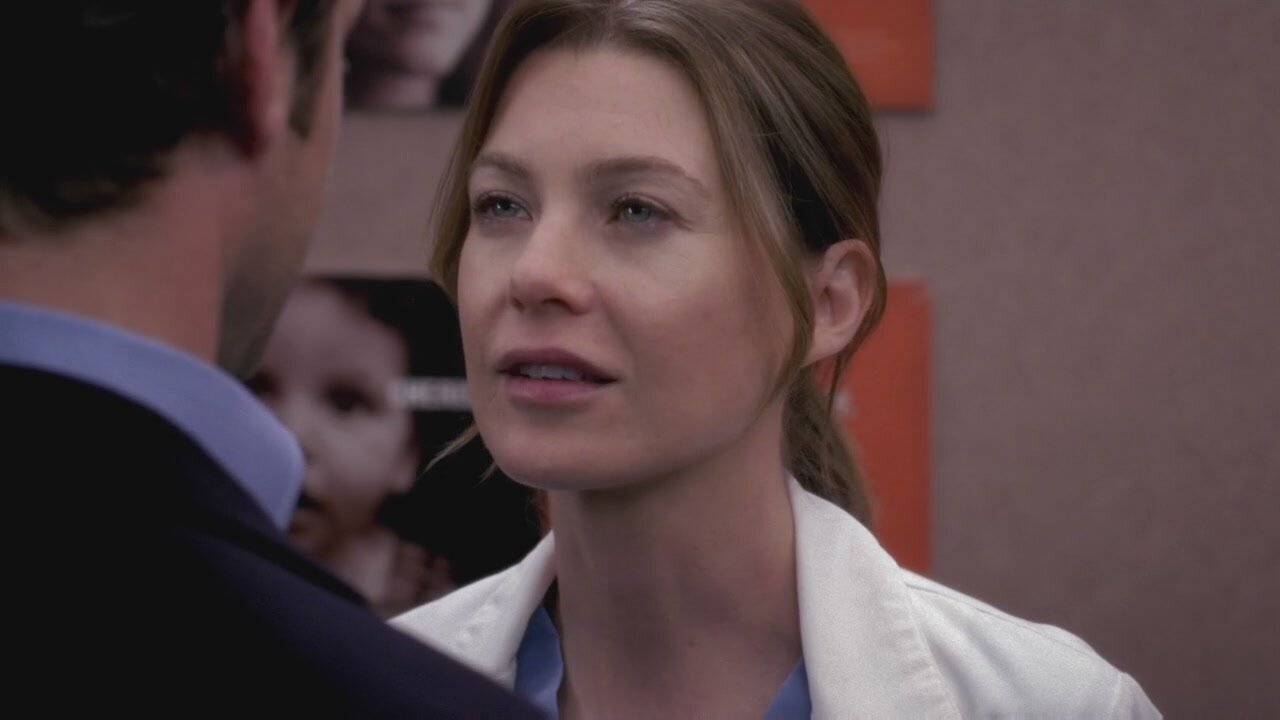 The Heart of the Matter 04x04
19.10.2007
The Chief's wife, Adele, rushes their niece to Seattle Grace, the hospital where she once had her prom, Izzie reveals her feelings for George to a mutual friend, and the reaction is not what she expects, Derek teaches Cristina how to be a better teaching resident, and the world's oldest living intern, Norman, misdiagnoses one of Meredith's patients.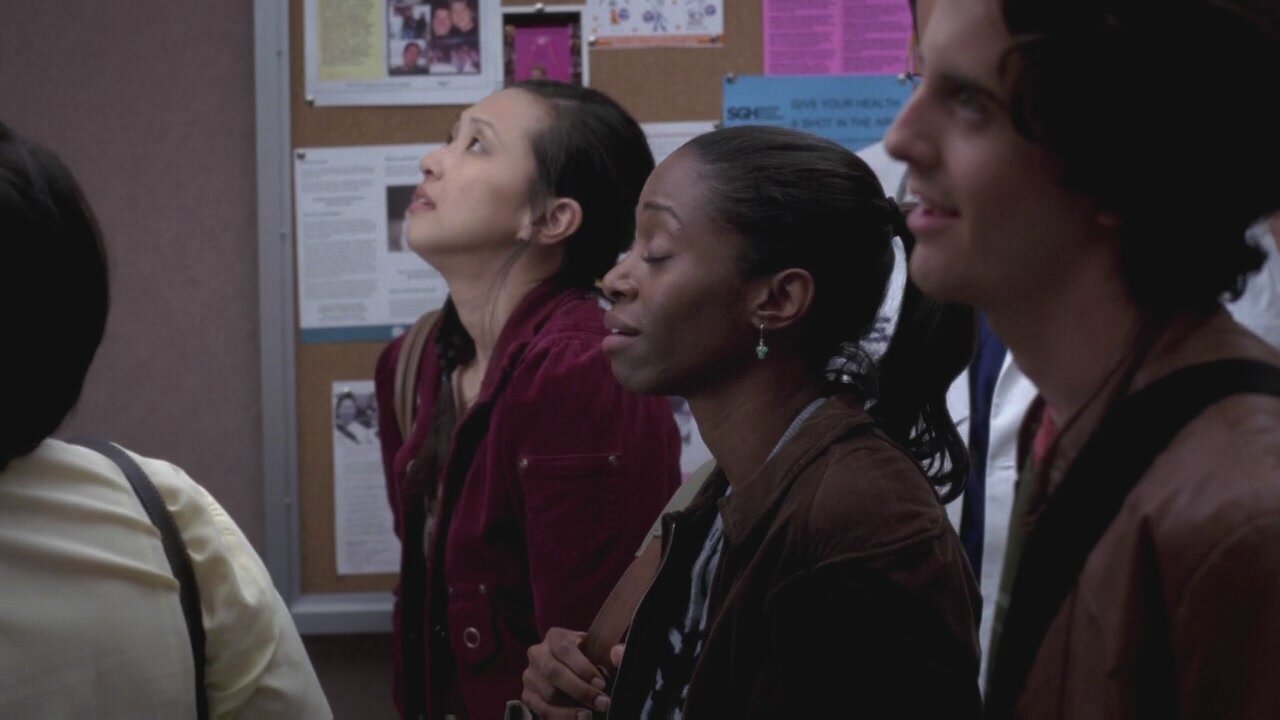 Let the Truth Sting 04x03
12.10.2007
The new interns are dazzled by the skill level of fellow intern George, while Lexie helps keep his "repeater" status a secret; Meredith half-heartedly helps Lexie with her first emergency patient; Sloan and Richard attempt a radical, new surgery to save a woman's ability to speak; and George is compelled to tell Callie of his past indiscretion with Izzie.
Love/Addiction 04x02
05.10.2007
The residents and interns treat the victims of a massive explosion at an apartment building, while Alex investigates the cause of the accident, Mama Burke returns to collect her son's things just as Cristina trades her wedding presents in exchange for surgeries, Lexie tries to have a heart-to-heart with an unwilling Meredith, and while Callie is overwhelmed with her duties as Chief Resident, Bailey searches for an outlet for her pent-up leadership skills.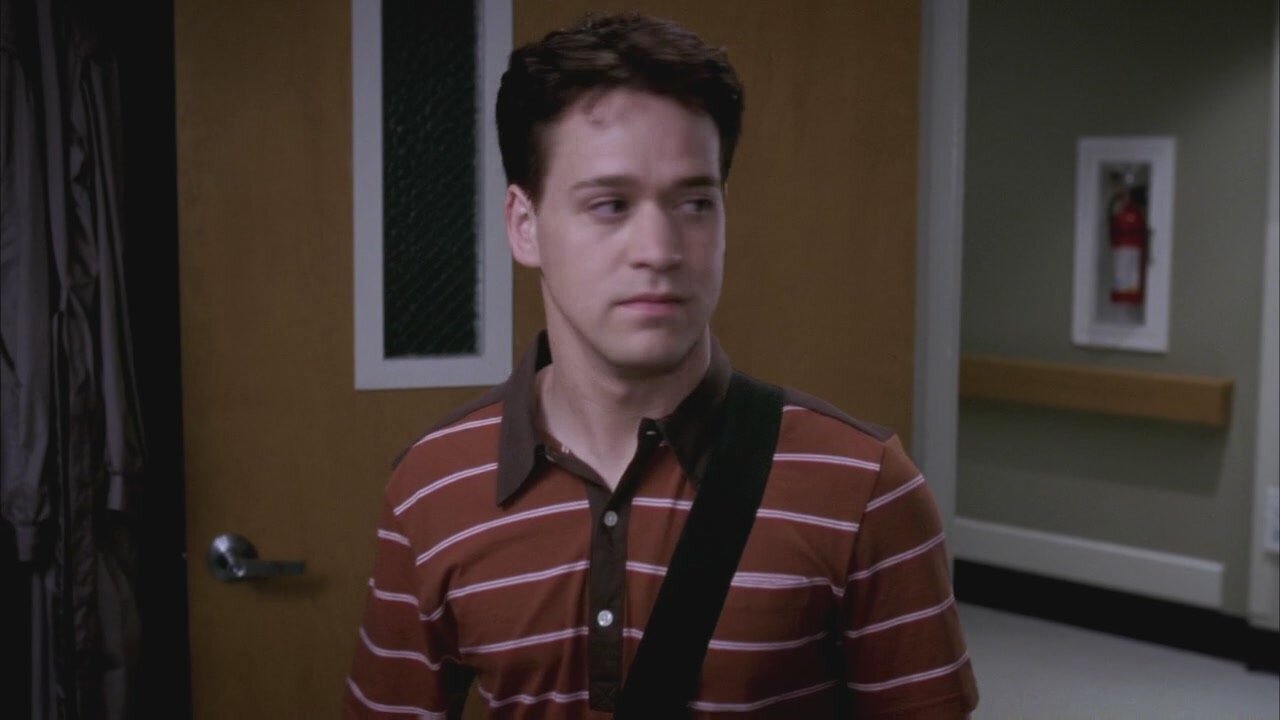 A Change Is Gonna Come 04x01
28.09.2007
Having just returned from her honeymoon with Meredith, Cristina searches for Burke, but he's nowhere to be found. Meredith, Cristina, Izzie and Alex spend their first day as residents with their own groups of interns - among the interns are George, repeating his intern year after failing his exams, and Lexie Grey, Meredith's half-sister whom she has never met. Now that Derek's relationship with Meredith has reached an emotional impasse, he looks to his fellow doctors for friendship; Bailey wrestles with her place within the hospital now that her former interns report to new Chief Resident Callie; and Richard resumes his position as Chief of Surgery.