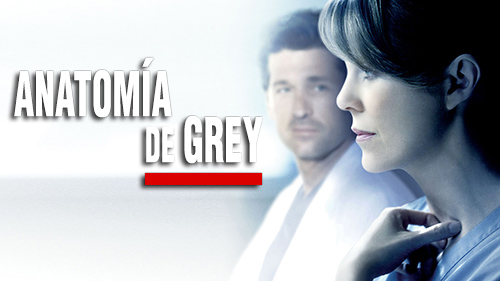 The doctors of Grey Sloan Memorial Hospital deal with life-or-death consequences on a daily basis -- it's in one another that they find comfort, friendship and, at times, more than friendship. Together they're discovering that neither medicine nor relationships can be defined in black and white. Real life only comes in shades of grey.
Add to my shows
Next episode
Today Was a Fairytale 18x07
10.12.2021
Dr. Hamilton takes his frustrations out on Meredith, so Nick gives her a chance to blow off steam by scrubbing in on a surgery. Back in Seattle, Link and Jo take their kids to a fairytale theater performance that goes wrong. Bailey and Dr. Lin attend a recruitment fair in hopes of attracting more doctors to Grey Sloan but find themselves ill-prepared.
season 2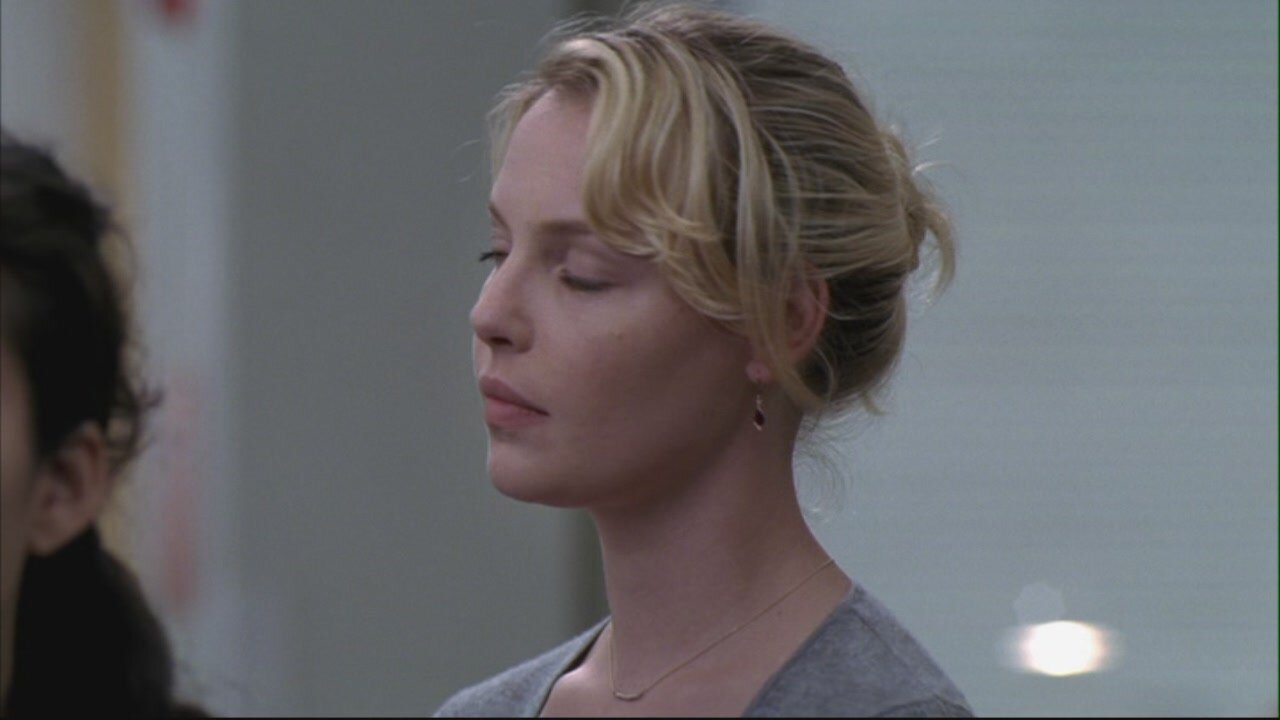 Losing My Religion 02x27
16.05.2006
Denny proposes to Izzie after receiving his new heart and Burke experiences hand tremors after awakening from his surgery. Meanwhile, the interns plan the prom for the Chief's niece while awaiting their fateful meeting with the Chief; George and Callie have a heart-to-heart about his feelings for her; and Meredith and Derek must make a decision about Doc. Mer also must decide between Derek and Finn.
Deterioration of the Fight or Flight Response 02x26
16.05.2006
Burke has been shot and Izzie has just cut Denny's LVAD wire. George, Meredith, and Cristina all wind up helping Izzie keep Denny alive.
17 Seconds 02x25
15.05.2006
A shooting at a nearby restaurant bombards the hospital with plenty of gunshot victims -- and one intended victim that didn't get shot.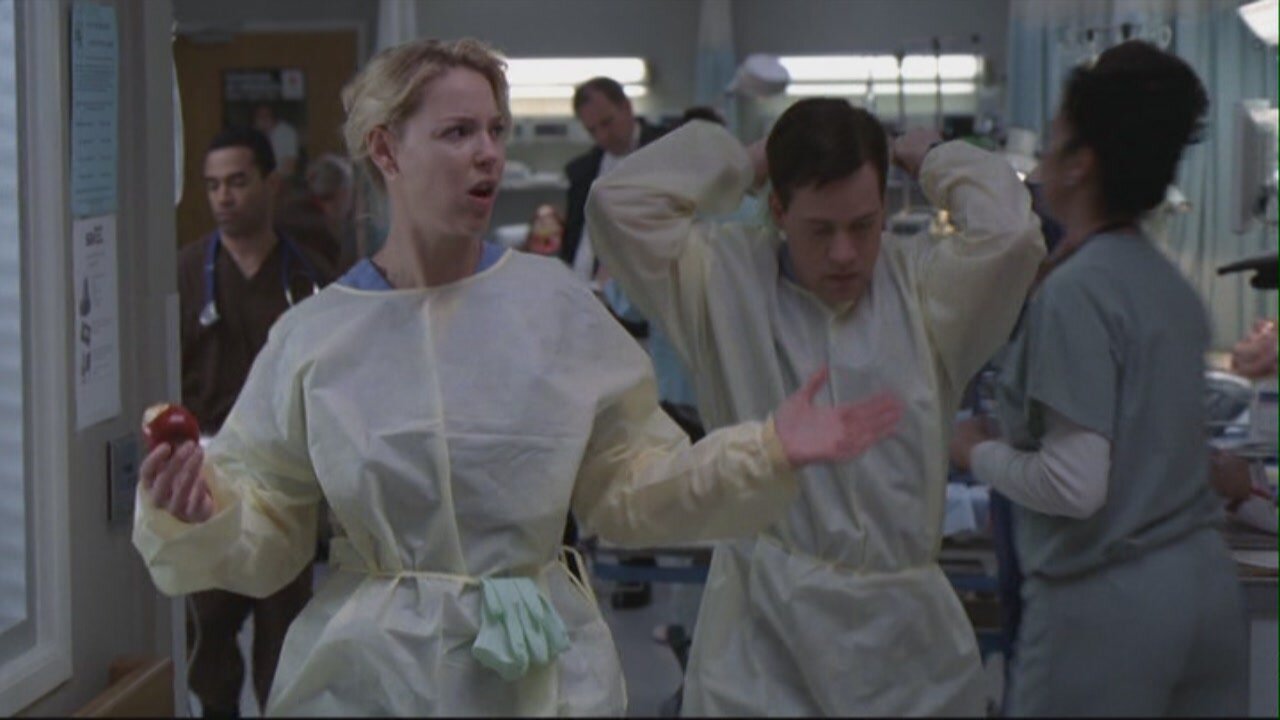 Damage Case 02x24
08.05.2006
Derek is mad at Meredith; George is living back in the house, though still not talking to Meredith; and Cristina begins the day on a rush.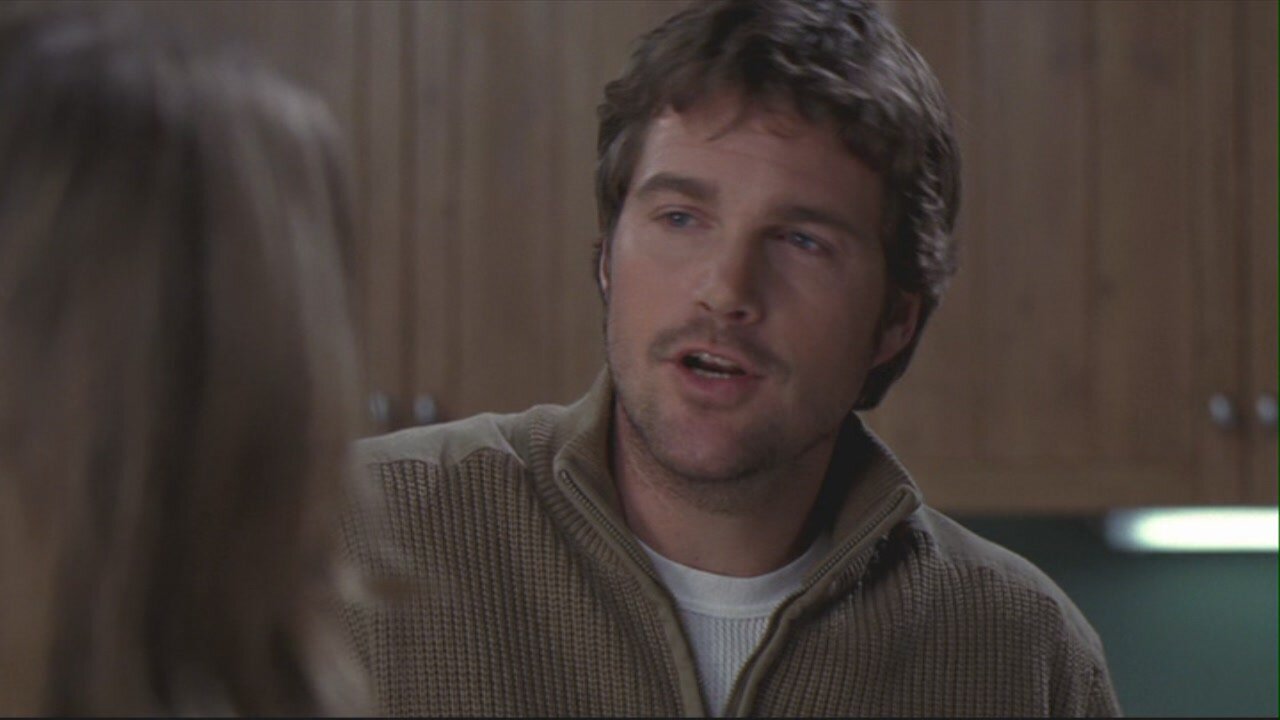 Blues for Sister Someone 02x23
01.05.2006
Derek and Addison aren't having the best sex, something Meredith learns of by accident, just before Finn asks her out.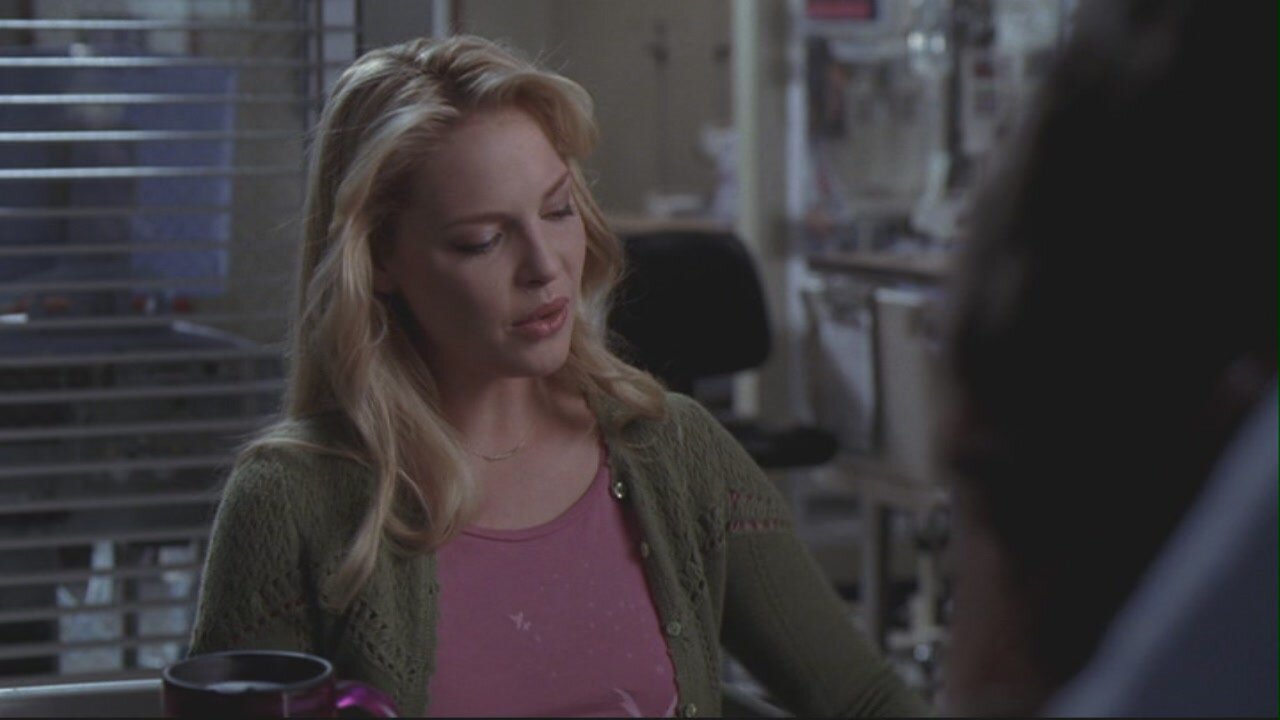 The Name of the Game 02x22
03.04.2006
George begins to overstay his welcome at Burke's apartment, Meredith learns a secret about her father, and Alex gets a lesson in bedside manners.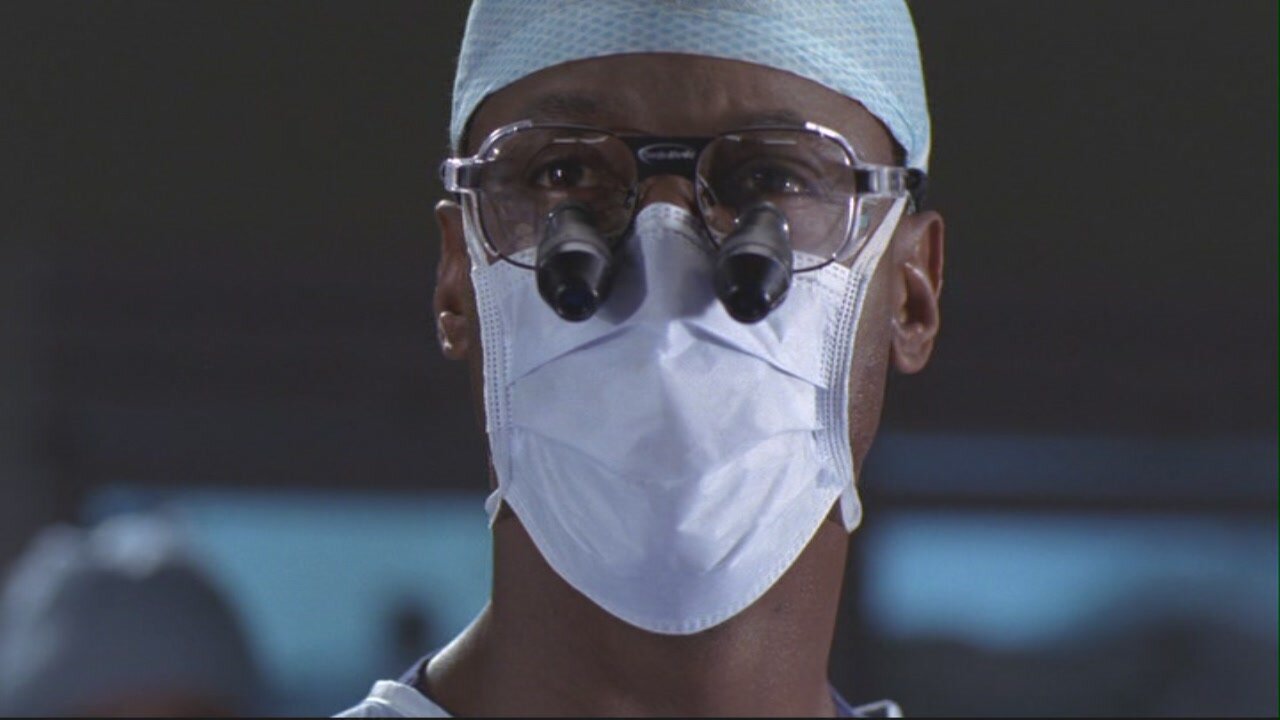 Superstition 02x21
20.03.2006
After four deaths in the morning, every doctors' personal superstitions and rituals come into focus.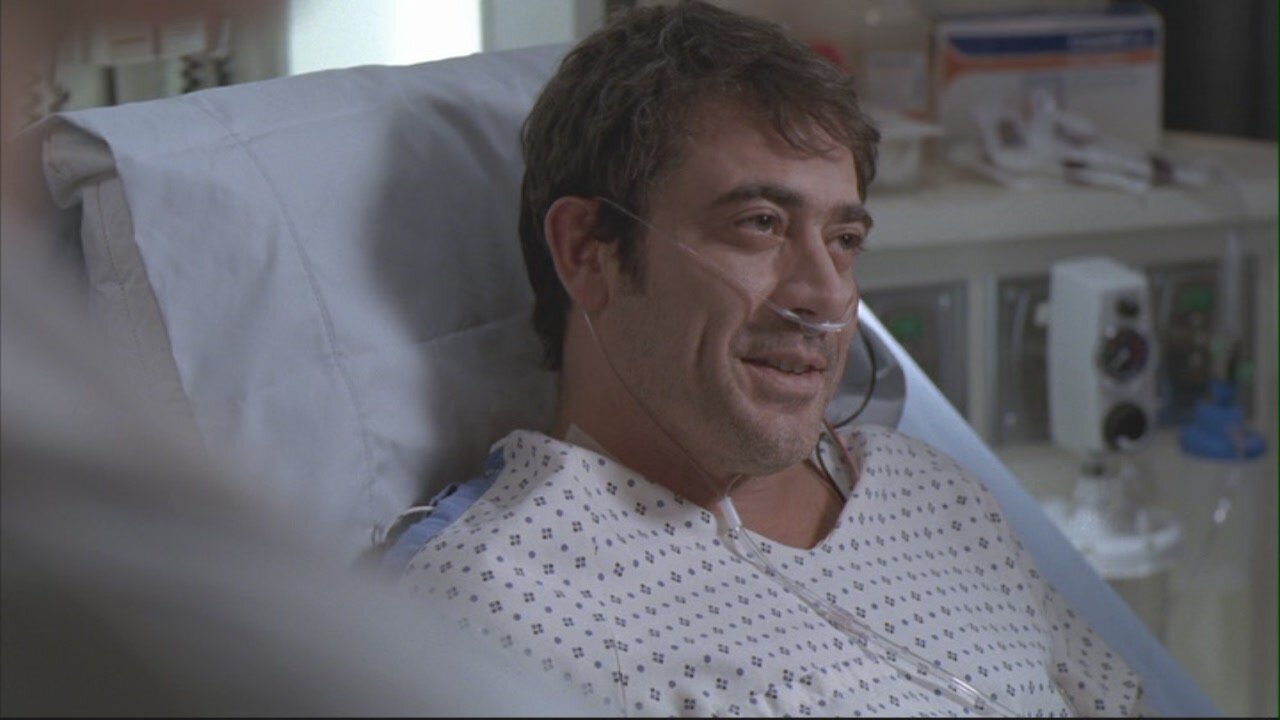 Band-Aid Covers the Bullet Hole 02x20
13.03.2006
It becomes a bad day for Cristina when Bailey instructs her to take care of her baby.
What Have I Done to Deserve This? 02x19
27.02.2006
No one knows what transpired between George and Meredith but George and Meredith -- and they aren't talking.
Yesterday 02x18
20.02.2006
Meredith and Burke treat a patient who probably won't survive surgery and the patient asks Meredith to videotape him venting.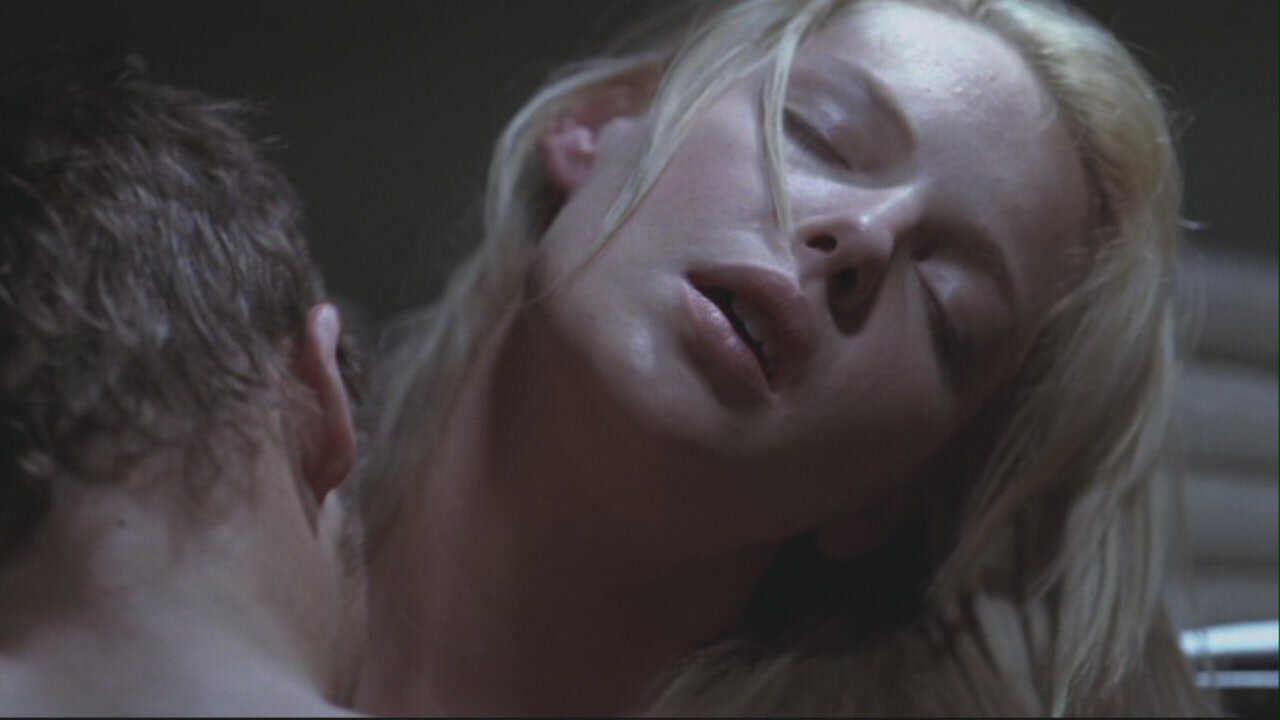 As We Know it 02x17
13.02.2006
Despite the best efforts of the Seattle Grace staff, the code black situation escalates.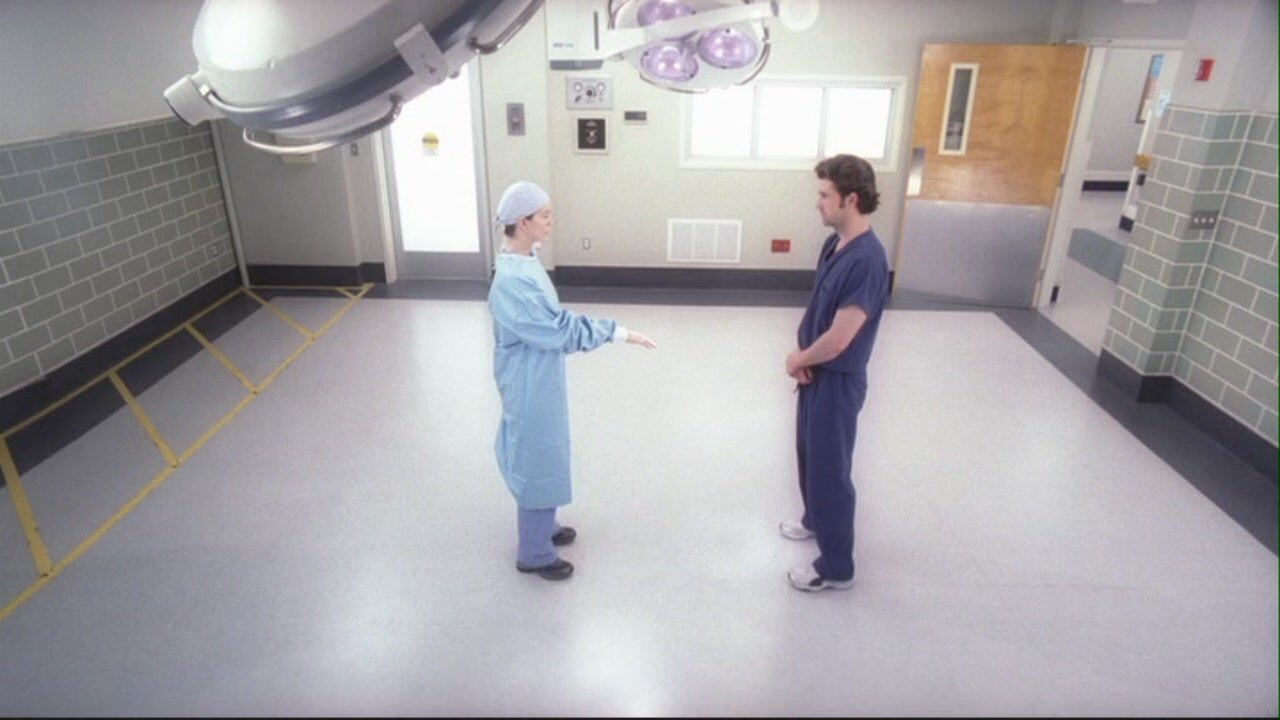 It's the End of the World 02x16
06.02.2006
Meredith's fears that she is in for a bad day are realized when a medical case arrives at SGH that threatens the lives of everyone in the O.R.
Break on Through 02x15
30.01.2006
The nurses are striking, and George refuses to cross the picket line. The interns are surprised by Bailey's seemingly immature replacement, Izzie connects with a pregnant girl, and an elderly woman's plight pushes Meredith to the limit.
Tell Me Sweet Little Lies 02x14
23.01.2006
Meredith must choose between her dog and her roommates. Meanwhile, George deals with an elderly patient who has outstayed her welcome, Bailey's pregnancy has complications, Alex gets his exam results, and Richard has a strike on his hands.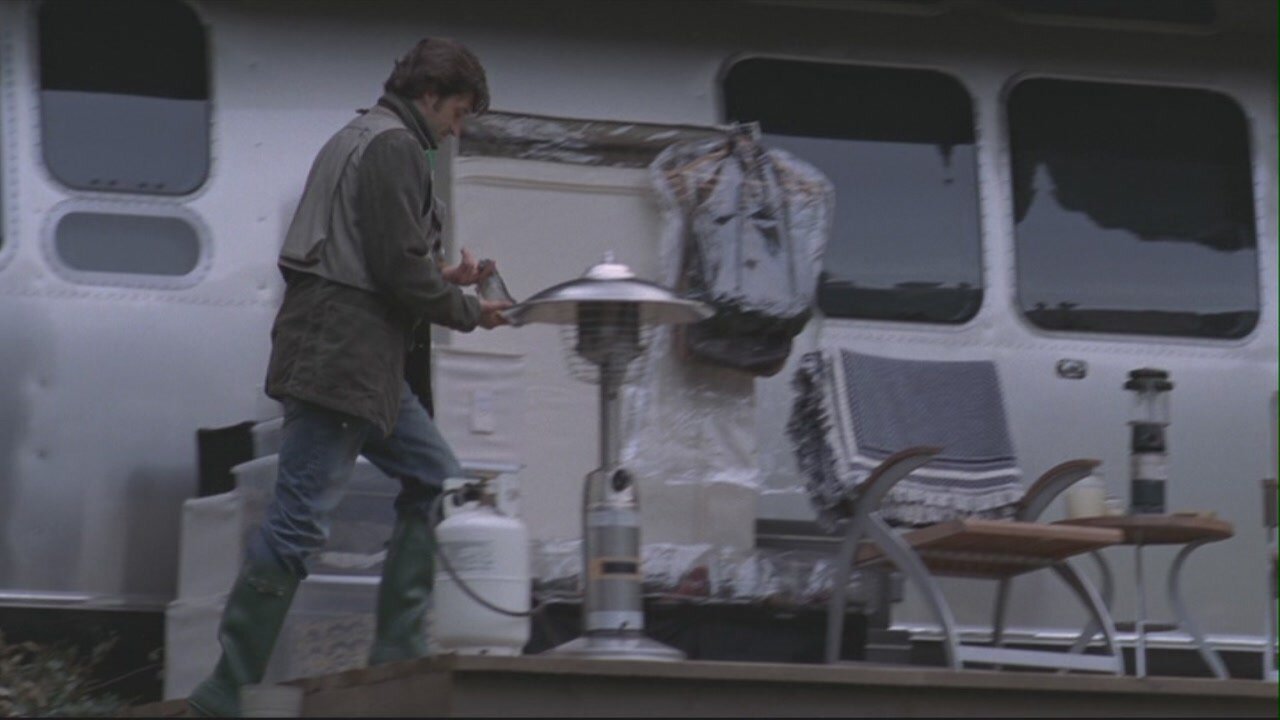 Begin the Begin 02x13
16.01.2006
Izzie seems to be getting over Alex when she shares an undeniable chemistry with Denny Duquette, a patient who's awaiting a heart transplant.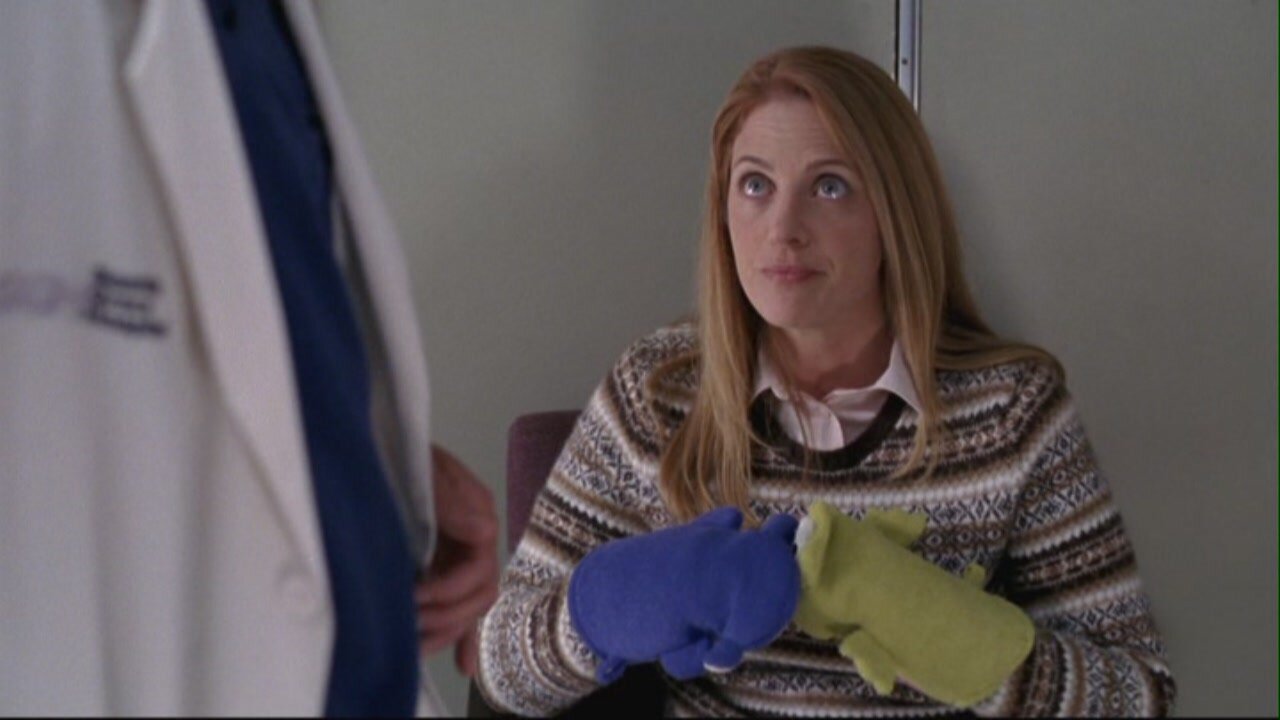 Grandma Got Run Over by a Reindeer 02x12
12.12.2005
A boy needs a heart transplant but doesn't want it, and an argument over his treatment exposes philosophical differences between Burke and Cristina.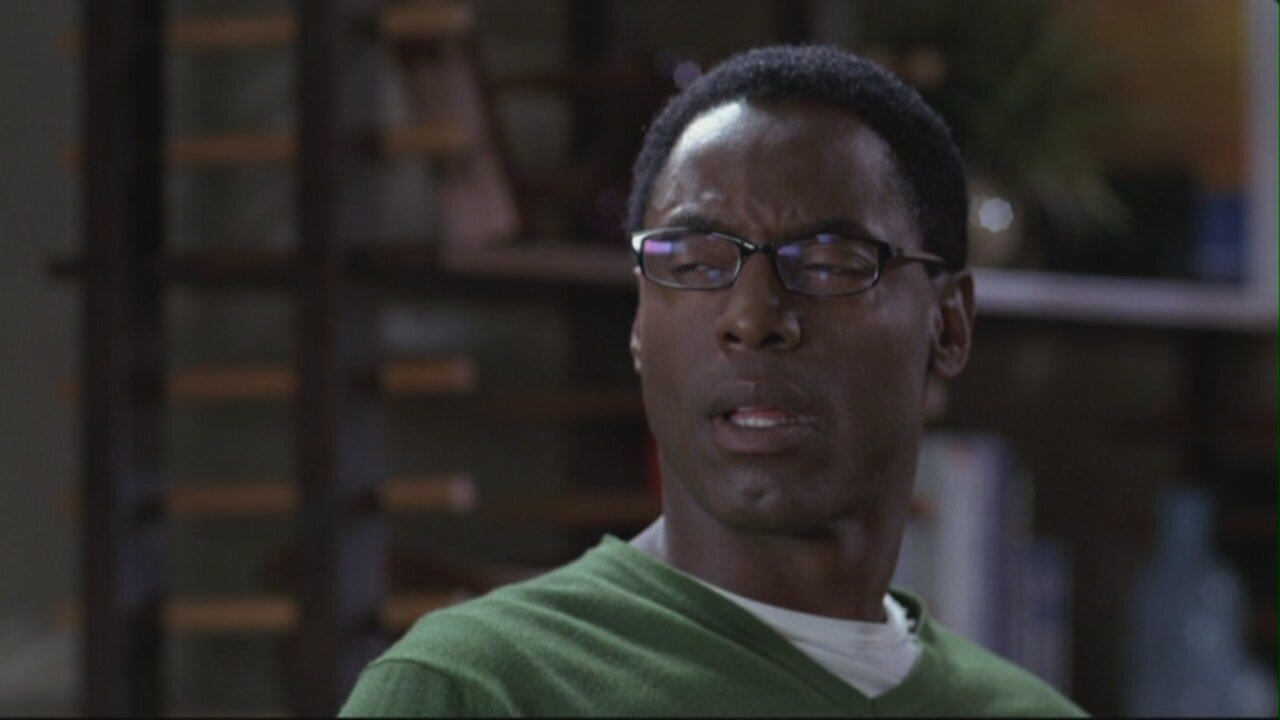 Owner of a Lonely Heart 02x11
05.12.2005
Cristina has little sympathy for Constance Ferguson, a prison inmate who jeopardizes her health just to get out of solitary confinement.
Much Too Much 02x10
28.11.2005
Meredith's one night stand causes complications when he shows up at the hospital with an embarrassing problem. Meanwhile, Burke tries to push Cristina toward the next step, and Alex's problems affect his performance.
Thanks for the Memories 02x09
21.11.2005
The Thanksgiving holiday is more difficult for the interns and residents than any of them is willing to admit, as Izzie plans a big dinner at Meredith's -- but it remains to be seen who among the invited guests will actually show up. Meanwhile, George endures the O'Malley tradition of hunting turkeys with his less-than-sophisticated family, and Meredith treats a patient who's been in a vegetative state for 16 years.
Let It Be 02x08
14.11.2005
McDreamy and Addison clash over their friend's request for radical surgery, while Meredith's elderly patients restore her belief in true love.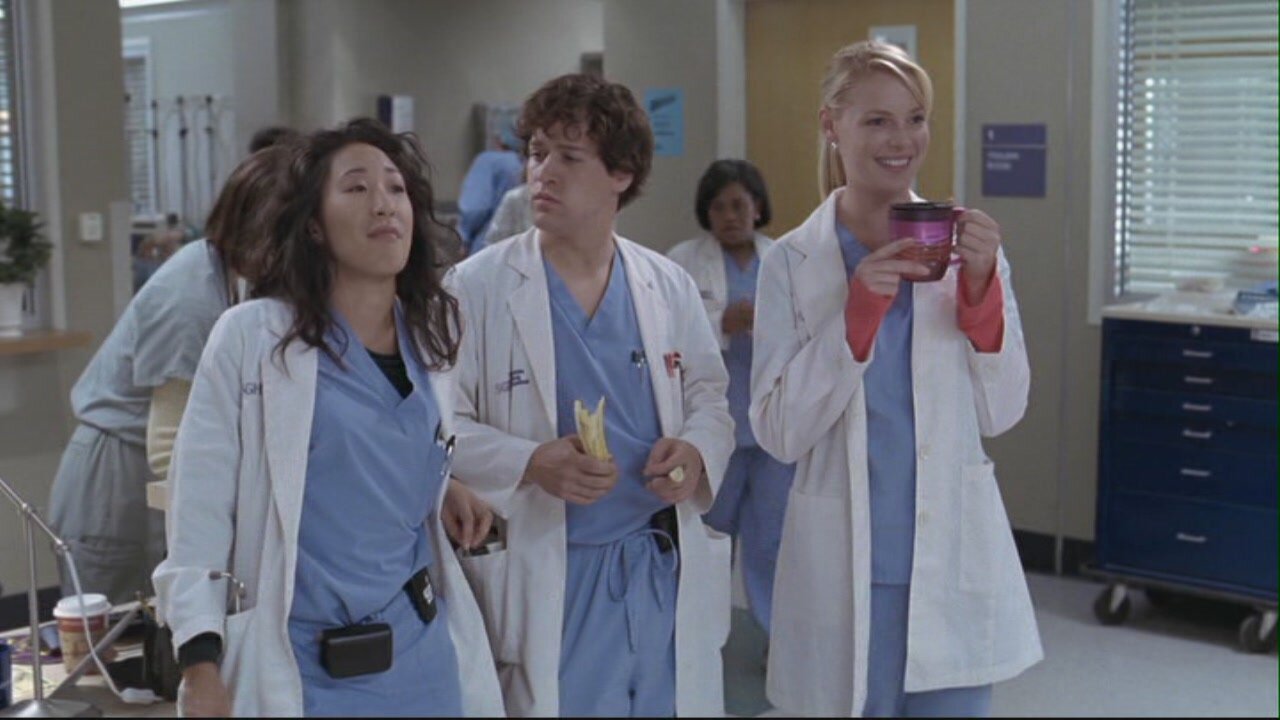 Something to Talk About 02x07
07.11.2005
Gossip is all the rage at Seattle Grace with Meredith feeling the brunt of it as a pregnant man comes into SGH and a heart spontaneously combusts!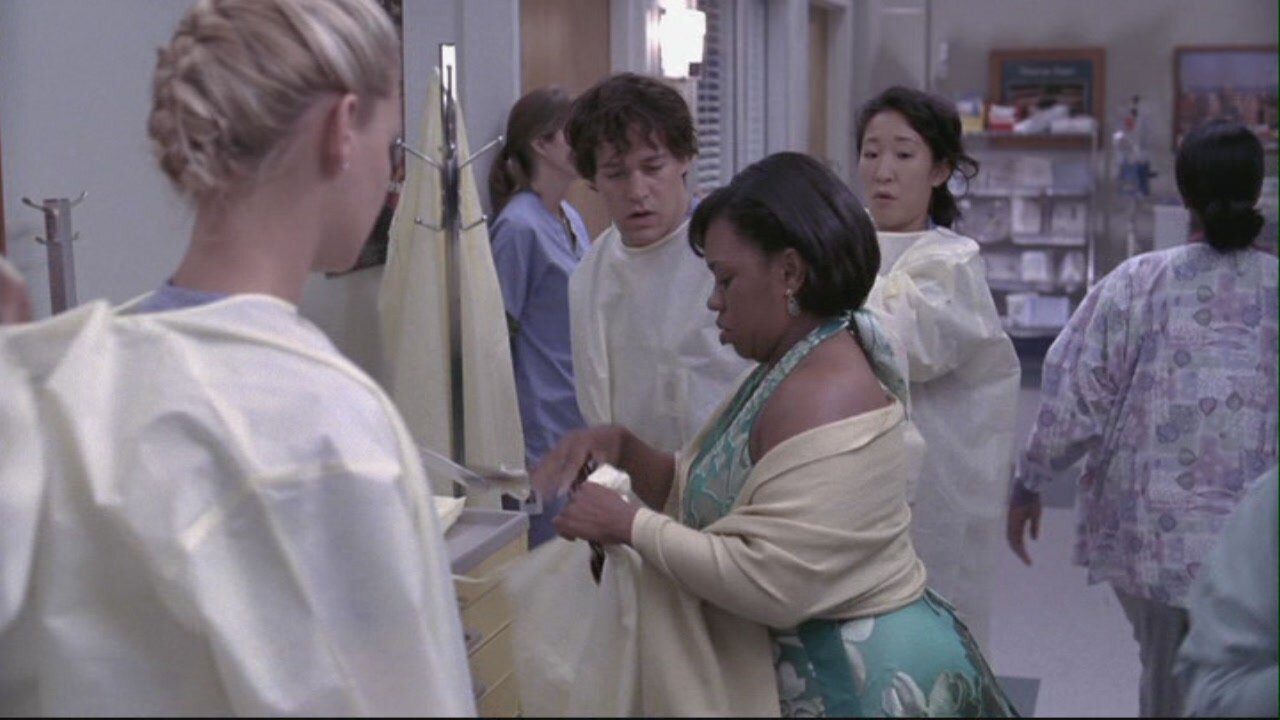 Into You Like a Train 02x06
31.10.2005
A massive train crash causes two victims to be impaled on the same pole. Izzie chooses between friendship and advancing her career.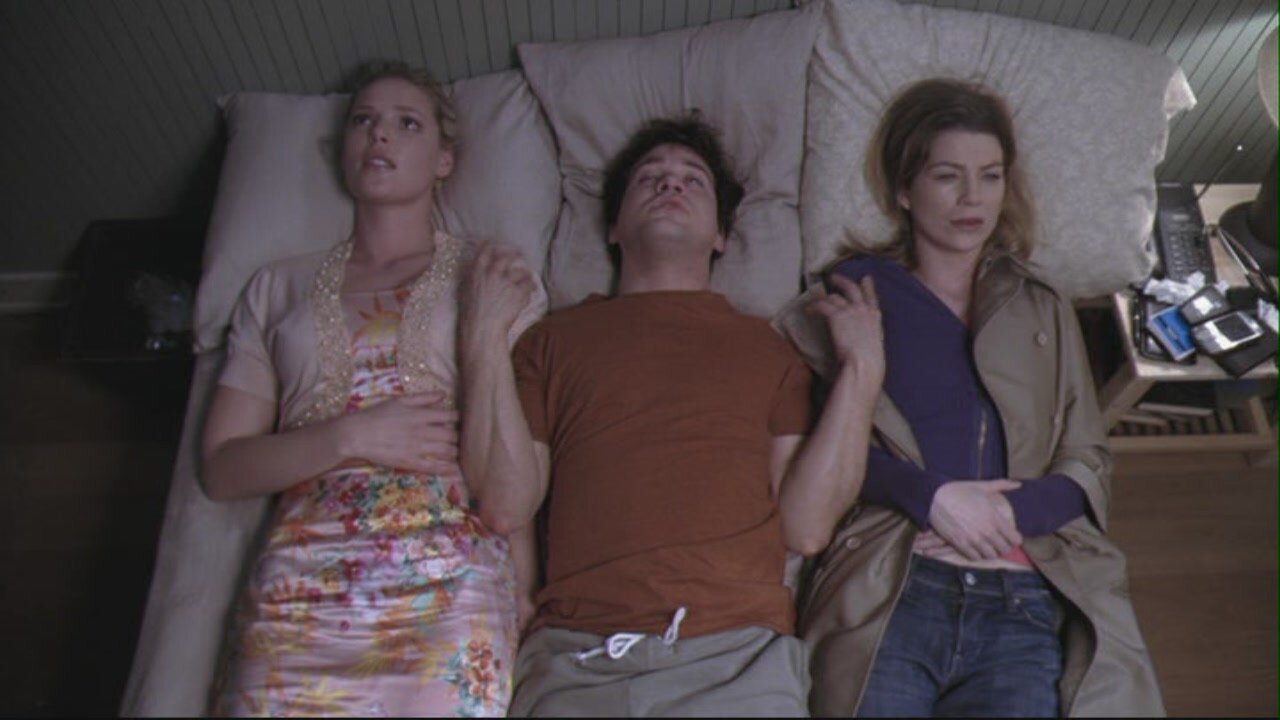 Bring the Pain 02x05
24.10.2005
Meredith and Dr. Shepherd have to use more than medicine when a young woman's traditionalist, religious father forbids her to have a life-saving operation. Meanwhile, George and Alex are forced to perform surgery under less than ideal conditions in an attempt to save a patient's life, and its decision time for Derek and the two women in his life.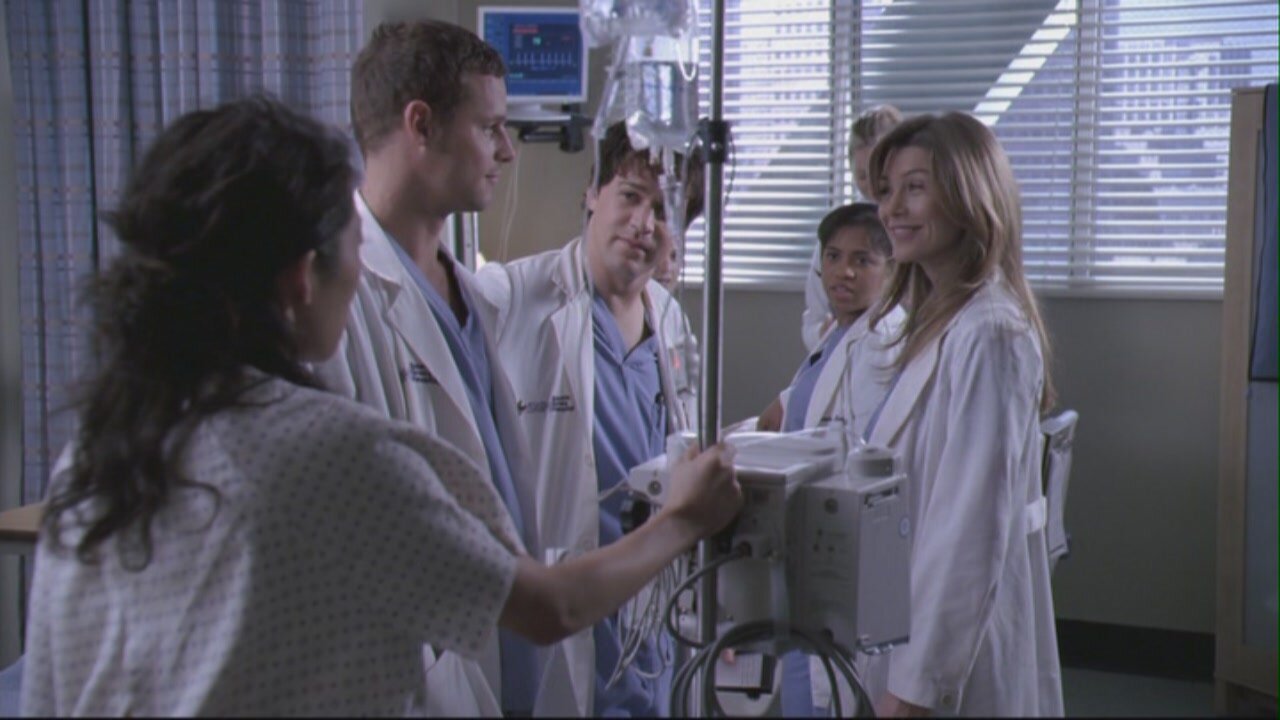 Deny, Deny, Deny 02x04
17.10.2005
As Cristina tries to recover, she proves to be a very difficult patient, and a visit from her mother doesn't improve her demeanor any. And Meredith's mother, Dr. Ellis Grey, has the hospital staff running in circles. Jeremiah, a cystic fibrosis patient, could benefit from Dr. Addison Shepherd's medical knowledge, but her involvement in his surgery could delay her highly anticipated departure from Seattle Grace Hospital, leaving Meredith and Derek's relationship hanging in the balance.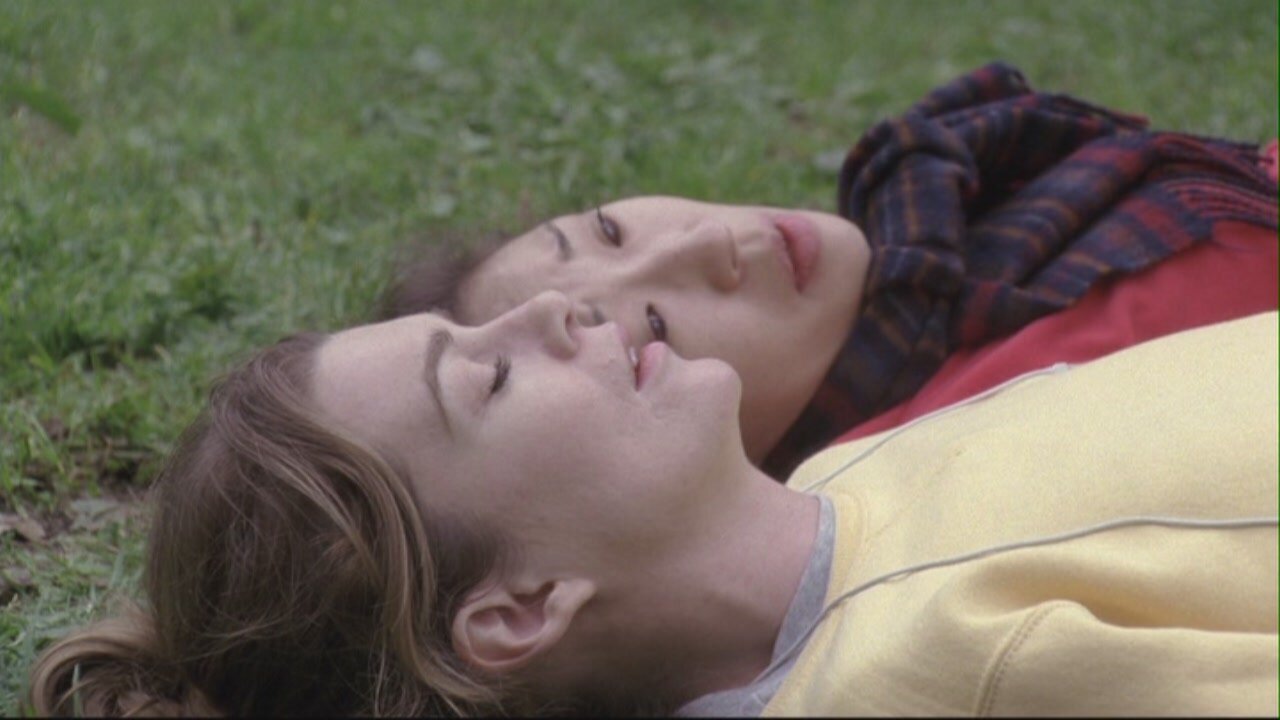 Make Me Lose Control 02x03
10.10.2005
Some very deep secrets are made painfully public when Meredith's mother, who suffers from Alzheimer's disease, is brought to Seattle Grace for a surgical procedure. Meanwhile, some frightening news about Cristina's health is brought out into the open.
Enough Is Enough (No More Tears) 02x02
03.10.2005
McDreamy wants to get back with Meredith. Addison wants to get back with McDreamy. Meredith just wants to keep it professional -- with both of them.
Raindrops Keep Falling on My Head 02x01
26.09.2005
As Meredith and Cristina discuss their relationship woes at the Emerald City Bar, their session of lamenting is interrupted when Joe, the bartender, collapses. And as Chief Webber recovers from brain surgery, he appoints one surgeon as interim chief -- much to the dismay of another surgeon -- and he assigns George to report back with hospital gossip. While a devastated Meredith learns more about Derek and Addison's relationship, a confused Cristina tries to make decisions about her connection with Dr. Burke.