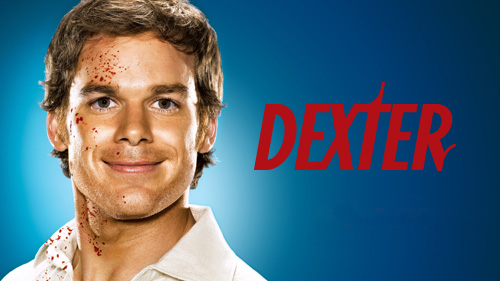 He's smart, he's good looking, and he's got a great sense of humor. He's Dexter Morgan, everyone's favorite serial killer. As a Miami forensics expert, he spends his days solving crimes, and nights committing them. But Dexter lives by a strict code of honor that is both his saving grace and lifelong burden. Torn between his deadly compulsion and his desire for true happiness, Dexter is a man in profound conflict with the world and himself.
Add to my shows
Next episode
Too Many Tuna Sandwiches 09x06
monday
Latest episodes
H Is for Hero 09x04
monday
Smoke Signals 09x03
22.11.2021
Storm of Fuck 09x02
15.11.2021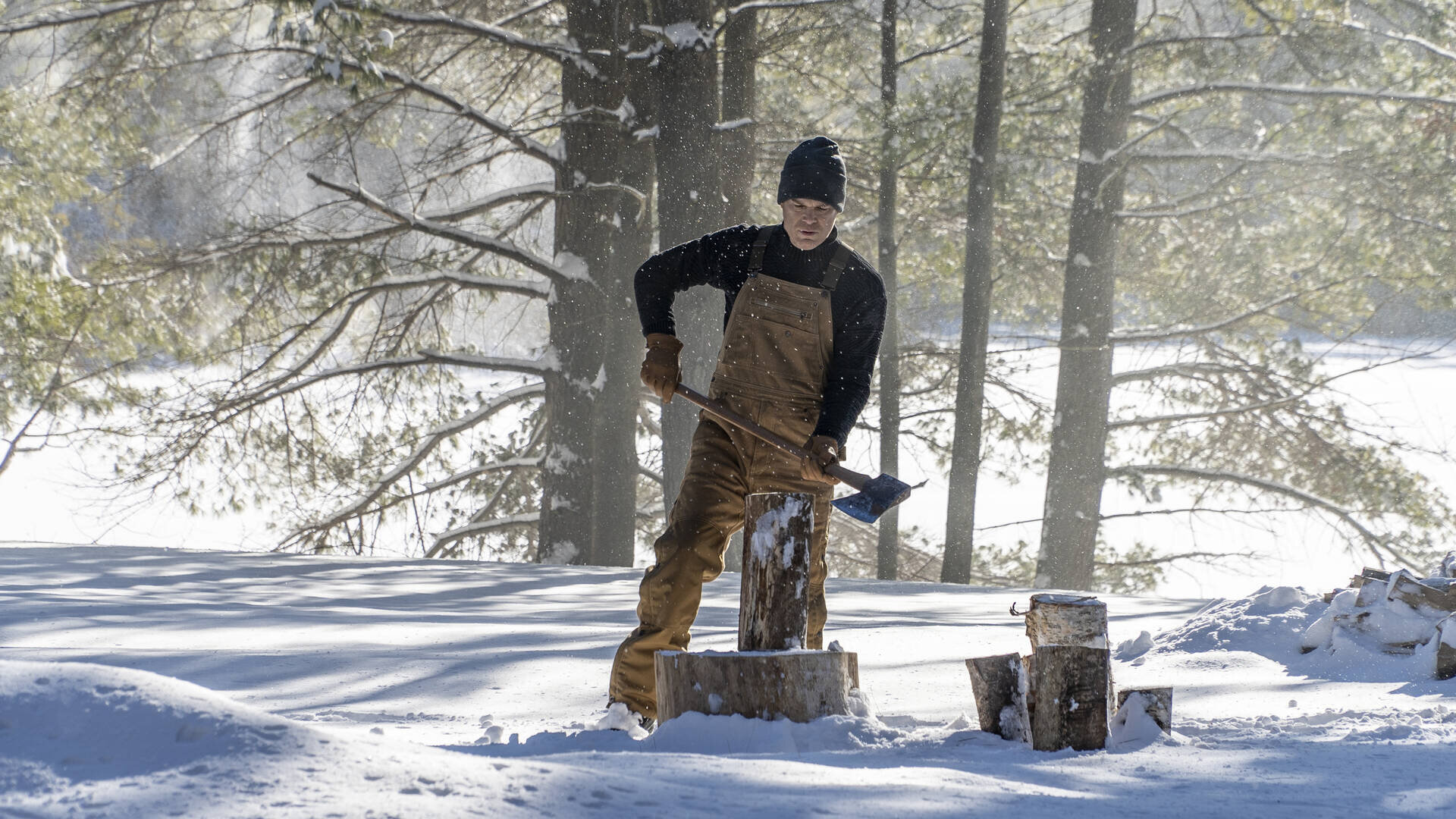 Cold Snap 09x01
08.11.2021
For the past decade, Dexter has been living a quiet, isolated life far away from the temptations of his past. He's found comfort in a new identity and has assimilated into small town life as a beloved member of the Iron Lake community. When a local hotshot begins behaving recklessly, and a mysterious stranger seems to be on Dexter's trail, he questions whether he can continue to suppress the murderous urgings of his Dark Passenger.
Remember the Monsters? 08x12
23.09.2013
Dexter has to act quickly when Hannah tells him Elway is staking out the airport. He finds a way to get him out of the way but it also leads to the entire airport being closed. With a hurricane bearing down on Miami, few options are open to them. Dexter races to the hospital when he learns that Deb has been shot. She seems to be recovering and he decides to send Hannah and Harrison to Jacksonville where they could catch a flight. A return trip to the hospital leads to Saxon's arrest but also bad news about Deb. Realizing that he has, directly or indirectly, been ...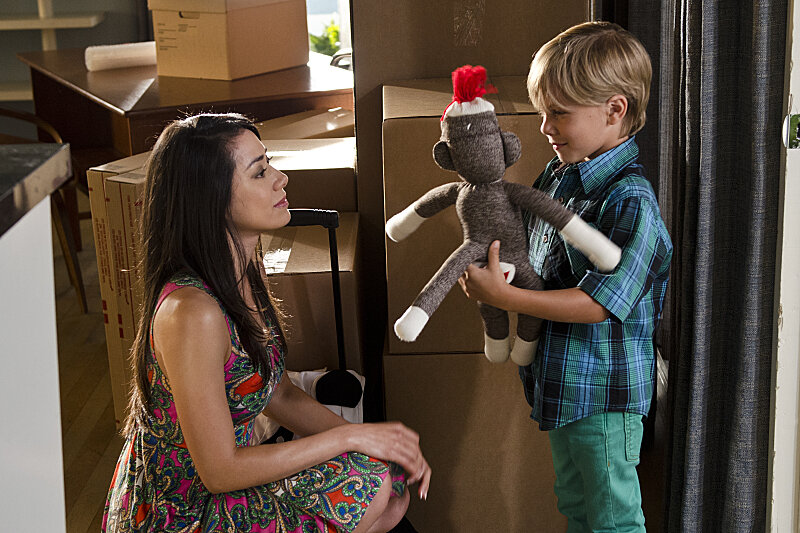 Monkey in a Box 08x11
16.09.2013
Still coming to terms with Dr. Vogel's death, Dexter wants to eliminate Oliver Saxon before he, Harrison and Hannah head off to South America. He also has a lot of personal items to tie up including selling his condo. Saxon shows up as a prospective buyer and offers Dexter a deal: they stop going after each other and go their own way. Dexter is non-committal and, having located his kill room, sets a trap for him. Meanwhile, U.S. Deputy Marshall Clayton is following Deb, certain that she will lead him to Hannah. Dexter is continuing to reevaluate his priorities and his...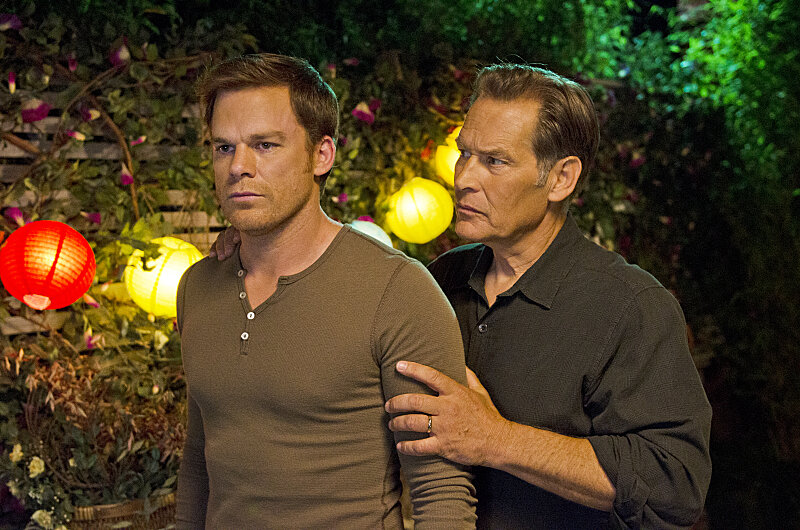 Goodbye Miami 08x10
09.09.2013
Having made the decision that he and Harrison will move to Argentina with Hannah, Dexter has a lot to do. He tells Deb about his plan but that doesn't go over very well. He also tells Dr, Vogel that her son, Saxon, is dangerous and she is in need of protection. She insists that he back off and let her deal with him in her own way but Dexter has no intention of leaving Miami while Saxon is alive. Saxon has problems however and he takes his mother to his killing room explaining that it's identical to the treatment room at the mental hospital she put him in. He wants his...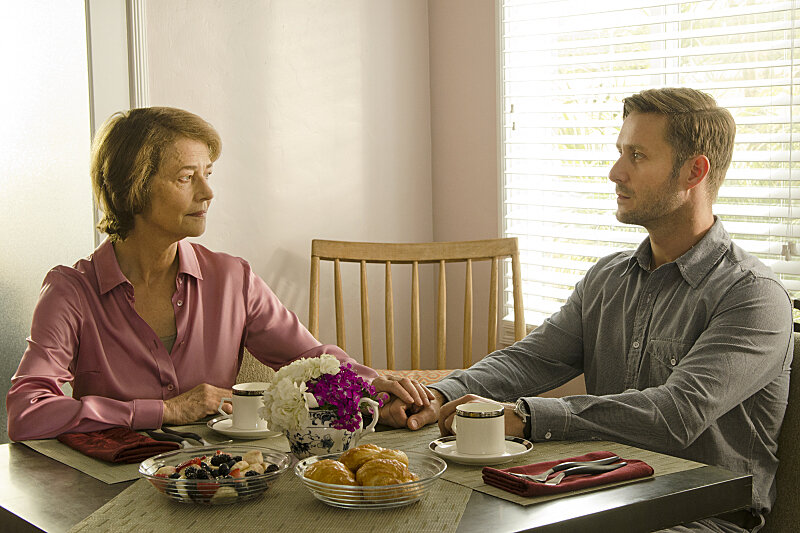 Make Your Own Kind of Music 08x09
26.08.2013
Dexter has decided to make a new life for himself with Hannah and Harrison but not before he takes care of the Brain Surgeon. In searching Zach Hamilton's photo studio he finds a clump of hair and blood hidden under a table. When Dexter runs the sample against the DNA database he finds a familial match - to Dr. Evelyn Vogel. Somewhat incredulous at his revelation, Vogel explains that she once had two sons, the eldest of which killed the other. He was placed in a mental institution but died in fire. Dexter believes he must have survived and soon has him identified. Deb...
Are We There Yet? 08x08
19.08.2013
Dexter is certain that Zach Hamilton killed his next door neighbor Cassie, who is found bludgeoned to death in her apartment. The scene suggests that the crime was impulsive rather than planned, as was the case with the death of Norma Rivera. Dexter finds Zach's blood under her fingernails but can't report it for obvious reasons. Zach is in the Keys - he's used his credit card - and Dexter and Hannah set off to find him. What he finds there impresses Dexter but also suggests that Zach isn't the killer. Meanwhile, Dexter is also helping Hannah acquire a new identity ...